Uniqlo says its Military Jacket was not inspired by dictators
The S$85 jacket is available on Uniqlo Japan.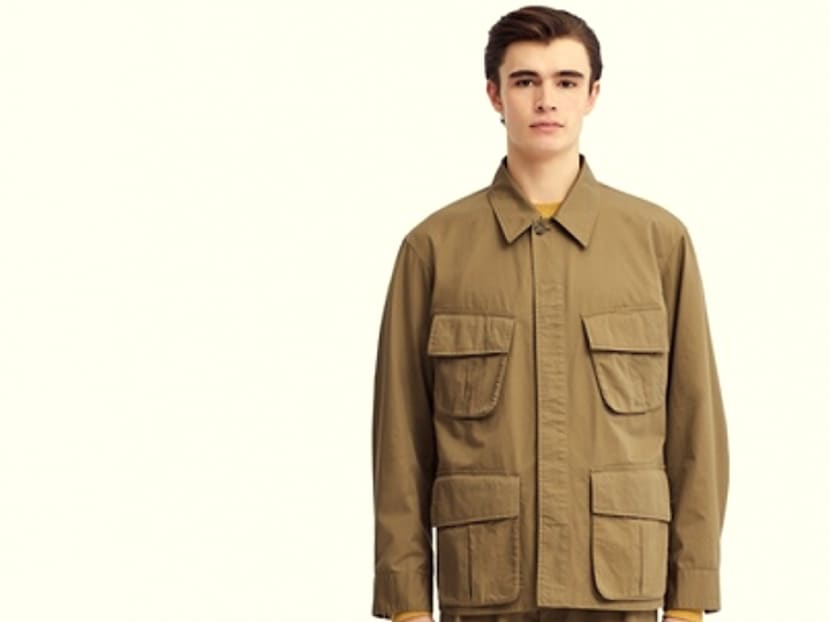 Japanese fashion brand Uniqlo has responded to comments that one of its jackets closely resembles fatigues worn by dictators.
Priced at 6,990 yen (S$85), the Military Jacket is available in Uniqlo Japan as part of its spring collection. The nondescript khaki jacket features four front pockets.
All that is lacking is "a cap with a red star to complete the ensemble", commented a social media user, who associated the jacket with dictator Kim Jong Il. 
The garment was made by French designer Christophe Lemaire and his team in Paris. A Uniqlo representative told the South China Morning Post that any resemblance to the dress of Communist dictators brought up by net users is "purely coincidental," adding "that was never in our minds when we designed the item."

Other colour options – black and navy blue – for the jacket may dispel the association with Kim.

Other more upmarket fashion brands have made much larger blunders in recent times. Burberry apologised on Feb 20 after a model criticised the house for sending out a runway look with a hoodie's strings tied like a noose. 
Earlier in February, Gucci pulled a balaclava sweater after accusations that the fashion house was portraying "blackface".