What happens when you cross a polo match with a music festival? You get Urban Polo
DJs and all-round merrymaking to take the posh game of polo to the masses. The inaugural Urban Polo event happens in Feb 2019.
Fact: Singapore is small, which means there are limited options for leisure activities on weekends. Which is why it is always exciting when a novel event or festival hits town. Well, you can now add Urban Polo to your watch list.
Happening on Feb 23, 2019, it's like a chi chi polo match meets an urban music festival. To spice things up for audiences, this amped up version of traditional polo combines simplified elements of the game with a line-up of live DJ performances as well as scrumptious food and beverage options. 
One key adaptation to the game is that the organisers have reduced the size of the pitch to a third of its regular area, which means there's a lot less ground for players to cover to score a goal, making the game that much more fast-paced and exciting.
"Urban Polo was conceptualised through the acknowledgement that the sport of polo is over 2,000 years old and within that time, it has barely evolved," Urban Polo founder Simon Wilson told CNA Lifestyle.

"Polo is still widely recognised as a traditional sport purely for the affluent and elite, and only a limited number of people understand the sport or have even had the opportunity to attend a game," added Wilson, who was the former executive director of the New Zealand Polo Open. 

The Singapore event, which will be held at Marina Bay, with Marina Bay Sands serving as its backdrop, marks the first international staging of Urban Polo since the game was launched in New Zealand three years ago.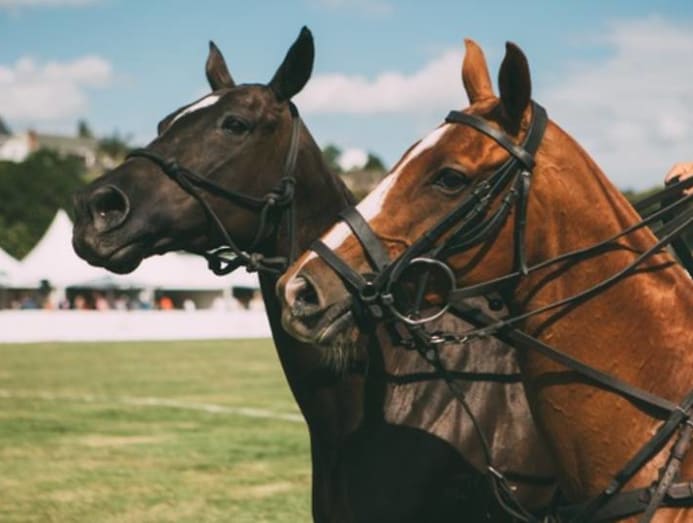 Wilson is banking on Singapore's location as the "centre of Asia" to propel the event to international success. "We believe that by organising the event in Singapore, we will be able to set a global standard," he said. "This is not a sport to be watched over your shoulder – this is a not-to-be-missed full experience with some of the best polo players in the world."
Wilson added, "A lot of our guests have never attended a polo game before. By bringing the sport of polo into the city environment, we instantly make the game more accessible. For a fuller event experience, attendees can be immersed within the game, while enjoying sets from our anticipated live DJ artists."

Other modifications to the game include lowering the waist-high barrier to the pitch to an ankle-high arena type wall, to allow spectators to feel as close to the action as possible. "Guests can 'high-five' the players during the game," quipped Wilson.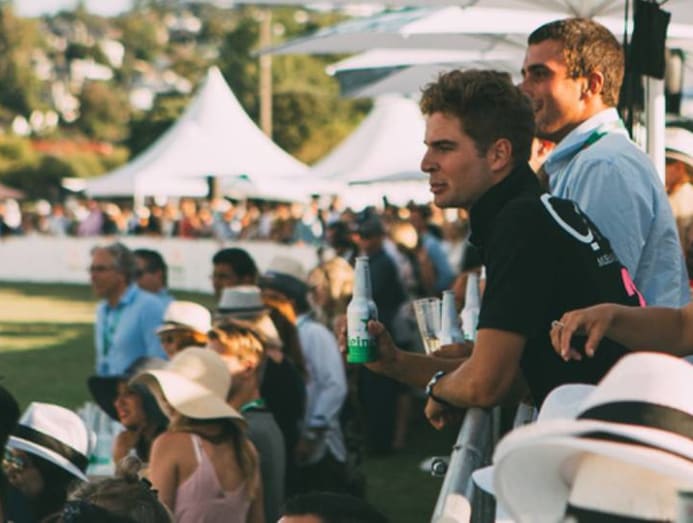 One element of the sport of kings that remains is the dress code. In keeping with Singapore's tropical climate, the theme will be "summer casual".

For the ladies, Urban Polo's stylists suggest "flowing dresses and wedges or sandals" while "a summer hat or accessory can be an excellent way to finish off an outfit". Gents are advised to wear a tailored shirt matched with dress shorts or chinos, together with loafers or boat shoes for a "polished yet casual look".
Those who would like to glam it up even further with their friends or entertain business associates also have the option to book private marquee tents similar to those available at other equestrian events such as the Melbourne Cup.
With a specially designed menu and wine and champagne thrown into the mix, you might just start feeling like you're on the set of the sequel to Crazy Rich Asians.