You and your plus-one are invited to the inaugural Urban Polo event in Singapore
CNA Lifestyle Experiences invites you to experience Urban Polo, which top player Sam Hopkinson says is a modern, fast-paced and exciting version of polo that combines a music festival with a traditional match.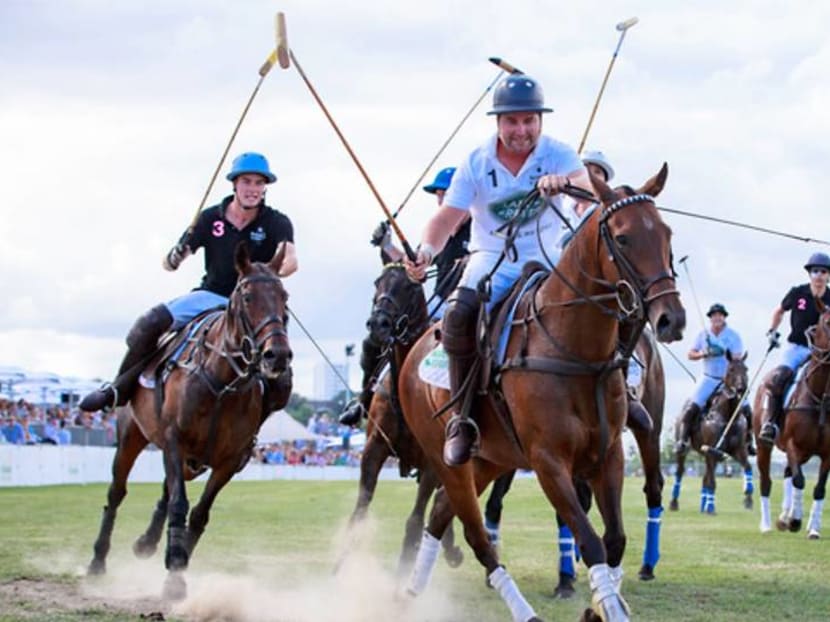 As one of New Zealand's top polo players, not only has Sam Hopkinson saddled up alongside members of royalty, he has also travelled to exotic destinations all over the world on the job. One of his most memorable experiences was a tour of India where the New Zealand polo team were guests of the maharaja of Jaipur.

"It was a real eye opener for me and something that will stick with me forever. I witnessed some of the most incredible luxury and extreme poverty in the same trip," Hopkinson told CNA Lifestyle.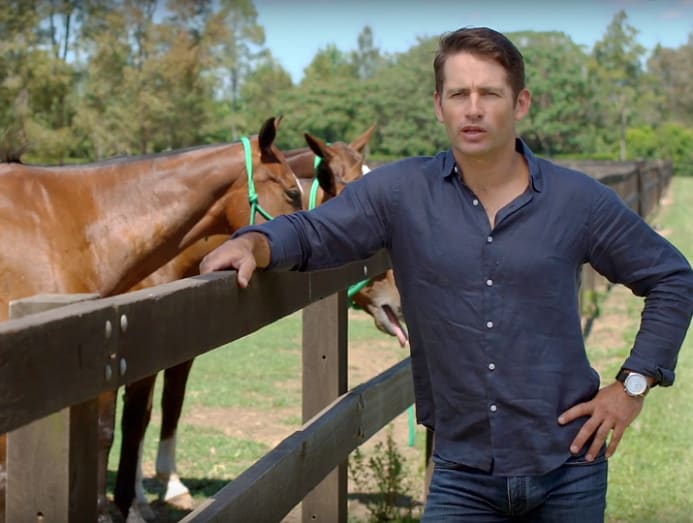 While he got to see life on opposite ends of the spectrum on that specific trip, the game of polo, often called the sport of kings, has long been associated with the ultra-affluent. Which is why he is a firm proponent of Urban Polo, a modernised polo game-meets-music festival concept, to get a wider range of people interested in the sport.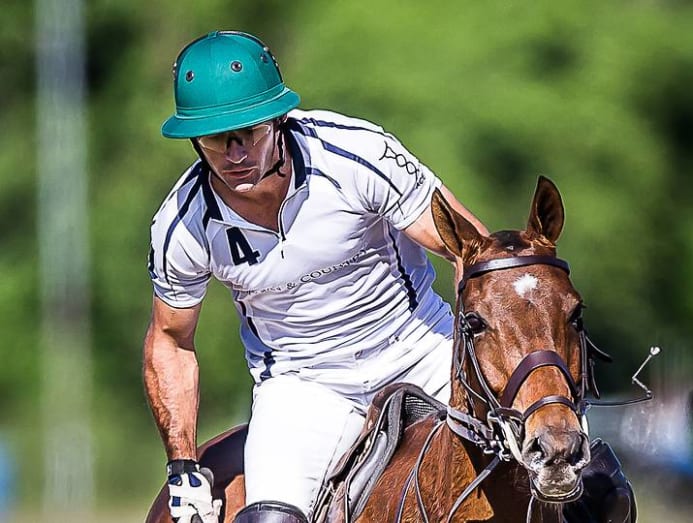 WHAT IS URBAN POLO?
"I liken the game of Urban Polo to that of other short-format games that have been adapted to create a much faster and more exciting version of the game for players and spectators," explained Hopkinson, one of the founding directors of Polo Events, which runs Urban Polo.
For one, the field is a third of a regular field, which makes this modern version much more fast-paced. "Like it or not, you are always in the thick of the action," said Hopkinson. "I really enjoy that intense environment as you are relying heavily on instinct and reflexes, and don't have time to overthink things."
Hopkinson is also a fan of the convivial game day environment, which includes live DJ acts, a sports commentator and a lower arena-type wall, so audiences can stand close enough to the pitch to high-five players as they trot by on their horses.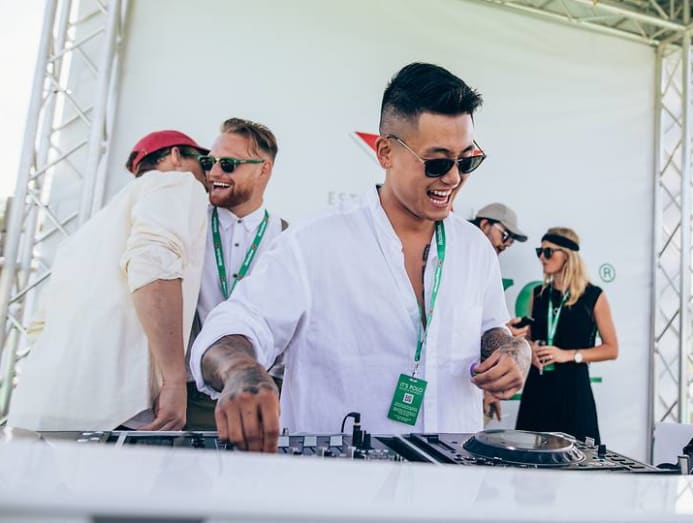 Animal lovers will also be glad to know the horses are well cared for. "Although the field is smaller and so there are less of the long galloping runs like in traditional polo, it is much more intense, and the horses can tire with all the stopping and turning. For this reason, we have shortened the chukkas (period of play) for the horses' wellbeing."
Once all the horse play is over, everybody gets to party – and maybe snap a few wefies for Instagram. He adds: "It's nice to be able to talk to the crowds and hear how much they enjoyed the event. 
"By the time the games are over and the field is open for spectators to mingle, the party is well and truly underway, and there is no option but to join in the fun!"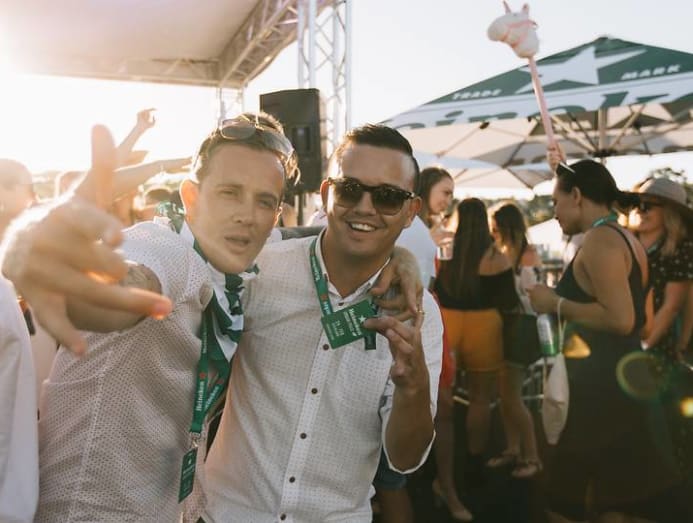 TERMS & CONDITIONS
 
This contest is organised by Mediacorp Pte Ltd ("Mediacorp"). This contest is valid from 12 to 17 Feb 2019, and is open to all residents of Singapore who are above 21 years old except for employees of Mediacorp, its related companies and their immediate family members. By participating in this contest, the participant agrees to be bound by the official rules, regulations and decisions of Mediacorp.
 
5 winners will each win an invite for 2 persons to attend this event. 
 
By participating in this contest, the participant agrees to participate in any form of publicity for this contest. Mediacorp reserves the right to disqualify any winner(s) in the event that the winner(s) refuses or fails to participate in such publicity for this contest.
 
The invite is non-transferable or exchangeable for cash, credit, goods or services. Mediacorp reserves the right to replace the invite with other invitations of similar value without giving prior notice.
 
The decisions of Mediacorp on all matters relating to this contest are final, conclusive and binding and no appeals or correspondence will be entertained.
 
Mediacorp reserves the right to reject any entry for any reason.
Personal Data
 
By participating in this contest, participants agree that their personal data may be used by Mediacorp and the Mediacorp group of companies (collectively "Mediacorp") to send them marketing and advertising materials in relation to goods and services of Mediacorp and its business partners, and for research and analysis. If you have any questions relating to Mediacorp's collection, use and disclosure of your personal data, please contact Mediacorp's Data Protection Officer at

dpo

[at]

mediacorp.com.sg

.
Contest Conditions
 
The invitation is not redeemable for cash, credit or any other items with Urban Polo. 
Others
 
Mediacorp reserves the right to change, amend or add to these terms and conditions without prior notice. Mediacorp further reserves the right, without any liability on its part whatsoever, to cancel, postpone, or in any other way terminate this contest at any time without prior notice.
 
No obligation will be incurred by Mediacorp or its sponsors by reason of participation in this contest or by reason of anything done or omitted to be done by the participants as a result of or on account of this contest. Mediacorp shall not be liable or responsible for any and all losses, damages, costs and/or expenses (of any nature whatsoever) suffered by any participant arising from any failure or refusal, for whatever reason, to deliver or transfer, whether by Mediacorp or its sponsors, the prize or make good on any promise or offer to the participants.
 
Each participant expressly acknowledges and agrees that Mediacorp shall not be liable to any of the participant(s) for any injury, loss or damage whatsoever or howsoever caused arising directly or indirectly in connection with this contest or the prize, including any loss, damage or injury.
 
These terms and conditions and this contest shall be governed by and construed in accordance with Singapore laws.