Dinner dates, flowers and the business of Valentine's Day
Dinner date? Check. Flowers? Check. Bling and an overseas trip? Check and check. CNA Lifestyle takes a quick look at consumers' habits during Valentine's Day and how this special occasion impacts various businesses.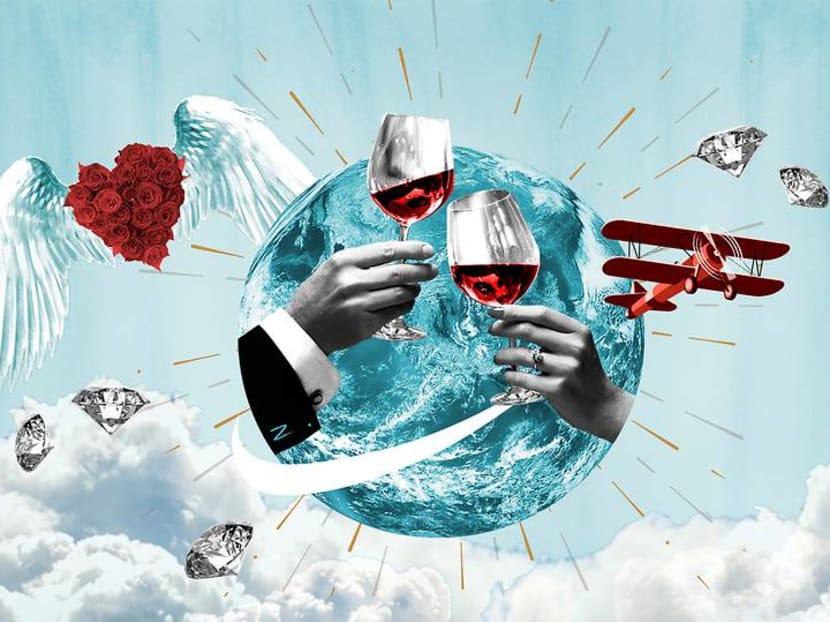 It's Valentine's Day and for lovebirds out there that probably means a cosy, romantic dinner date and maybe even a bouquet or even a nice shiny gift, to boot.
And if you're in Singapore, chances are, you're probably scrambling to arrange all of these, right about now.
According to this year's annual Mastercard Love Index, which was recently released, consumers in Singapore cut it really close – majority of V-Day purchases (around 30 per cent) happen on the day itself. It mirrors much of the trend in the Asia Pacific, except for those in Taiwan and China, who have it all sorted out by Feb 11 and 12, respectively.
The annual study, which looked at card transactions between Feb 11 and 14 from 2016 to last year across a number of markets, also cited how "sentimental spending" (or spending across various categories such as restaurants, jewellery and hotels) among Singapore consumers increased by 28 per cent last year compared to 2016.

Valentine's Day is big business practically everywhere. In the United States alone, an estimated S$26.6 billion was spent during the period, according to the country's National Retail Federation. And while this year's Mastercard study didn't mention just how much Singapore residents spend, they're right up there at the top in the region. The 2016 version of the study had them following Hong Kong and China.
Meanwhile, a recent poll of 1,041 Singaporeans by market research firm YouGov cited that eight in 10 will be giving a gift – and spending S$123 on average for that.
So, how much business takes place? CNA Lifestyle asked various industry players about just how romance impacts them, from F&B outlets to online shopping.

THE HABIT OF DINING OUT
Dinner dates are de rigueur for lovebirds on Valentine's Day, so it's no surprise that F&B outlets across different price points enjoy a healthy business.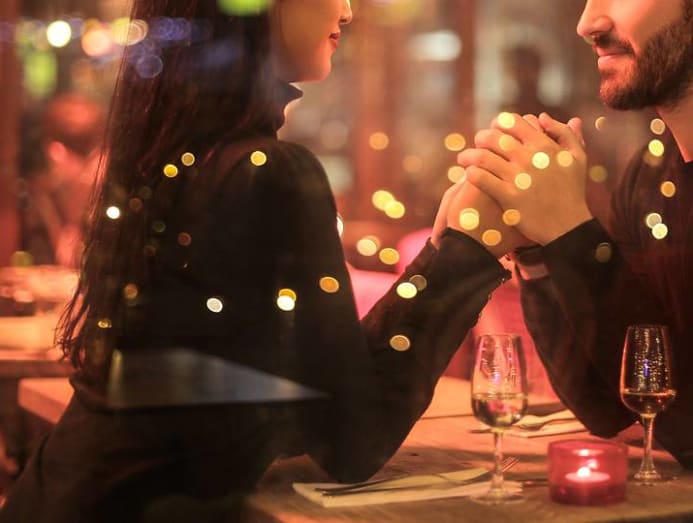 Across the Asia-Pacific region, the study noted a 41 per cent increase in restaurant transactions over the past three years, with the amount spent in total also increasing by 14 per cent.
That said, it's not quite the most profitable day for most.

Here in Singapore, a spokesperson for one-Michelin-starred Alma By Juan Amador says people spend around 20 to 30 per cent more on Valentine's Day compared to the rest of the year. It also enjoys a 50 per cent increase in sales compared to regular days – but still falls a bit short of Christmas and New Year's Day, which are still the most popular times to eat out.
It's the same for casual ramen spot Ippudo, which registers 28 per cent more sales on that day compared to regular days but doesn't quite beat Christmas at the top spot.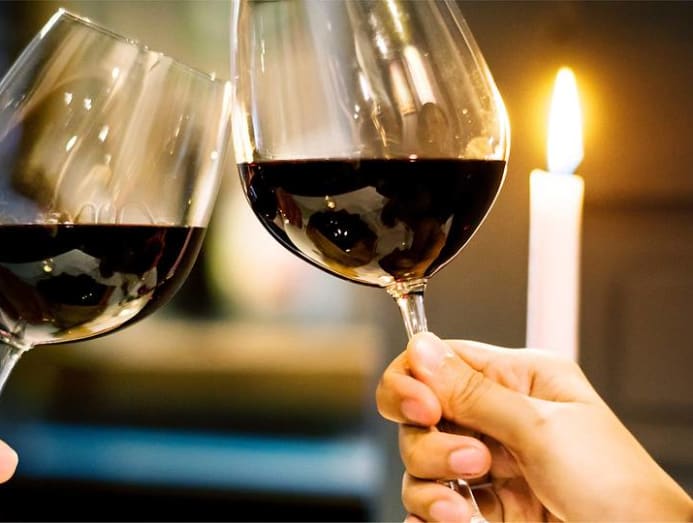 Perhaps unsurprisingly, a day devoted to couples isn't the most popular for a family-friendly chain like Swensen's – Mother's Day trumps V-Day is their most profitable special occasion, but the latter is still up there, particularly if it falls on a weekend. 
What's more notable, though, is that they do experience a spike in the number of couples coming in, and according to them, they spend almost double the amount compared to couple's expenditure on other days of the year.
BRING ON THE BLING AND BOUQUETS
Aside from a romantic dinner (or lunch), flowers and the occasional jewellery gift are part and parcel of the experience, and these business also enjoy a bit of the windfall.
According to the Mastercard study, the overall spend on flower as well as the number of transactions last year increased by 102 per cent and 78 per cent respectively from 2016, while the spend on bling has also increased by 18 per cent.
"For florists, I would say Valentine's Day is one of the most important seasons in terms of sales volume," said Linnette Lau of Floral Magic, who added they do between 50 to 60 deliveries on that day, which is twice the amount as the other two popular occasions, Christmas and Mother's Day. Customers also spend a bit more, with an average of S$160 on bouquets compared to S$120 on regular days.
That said, Lau added that the profit margins actually remain the same or even lower. "The bulk of the costs go into procuring the flowers, which are more expensive from the suppliers and growers due to the high demand," she explained.
For those who want to level up, jewellery is one of the more popular gifts. Singapore fine jeweller Goldheart declined to reveal just how profitable Valentine's Day is for them, but brand director Patsy Loo did point out that the brand does see an increase in the purchase of diamond proposal rings. Its K-Style diamond collection remains one of the popular items during this time. She also added that the company enjoys higher traffic across its 20 boutiques and its online shop.
FROM CONDOMS TO LINGERIE
And speaking of online shopping, it's also an activity that has been gaining traction. While the study pointed out that across the region, a vast majority of transactions (almost nine in 10) around and during V-Day are still made in person, it also cited a 48 per cent increase in the number of e-commerce transactions on V-Day in Singapore, from 2016 to last year.
But it's not just on the day itself. Lazada, for instance, holds a pre-Valentine's Day campaign every year and it says overall orders have doubled, while sales have increased by 63 per cent from last year's – even if this year's campaign was cut short by last week's Chinese New Year.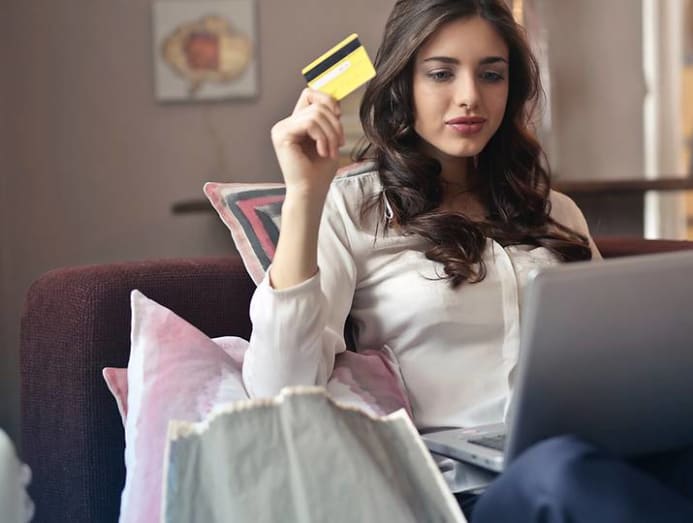 But is it the company's biggest moneymaking event? Not really – that would still be its annual 11.11 campaign. What's more interesting, however, are the best-selling items during this year's V-Day campaign. Strangely enough, Universal Studios e-tickets and Apple Airpods are the top sellers. 
But there are also arguably more "romantic" items found in the list, such as aromatherapy essential oils and Okamoto condoms (third and fourth, respectively) while lingerie and scented soap bars ranked eighth and 10th on its list.
"For 2019, we're seeing lifestyle products and tech gadgets gaining in popularity as gifts, in addition to more traditional romantic presents," said James Chang, chief executive officer of Lazada Singapore.
EXPERIENCING LOVE OVERSEAS
While the conventional dinner-date-plus-flowers strategy is still popular, the trend towards other types of experiences is on the rise – in particular, the idea of a romantic getaway.
The Mastercard study revealed that about a third of what Singaporeans spend during the period are on "transportation", that is, air or train tickets.
Online travel company Brand Expedia also noted the trend – a consumer survey it conducted last year had air tickets and accommodations among the top-three gift ideas during the period.
"Our consumers are indeed shifting away from gifting material things to purchasing lifetime experiences through travel. Looking at our Expedia.com.sg data for the days before and after Valentine's Day, we saw demand for flights grow by over 80 per cent year-on-year between 2017 to 2018," said Lavinia Rajaram, Brand Expedia's regional head of communications for Asia.
And where do most of these lovebirds go? The data cited from Expedia's hotel search, which covers the whole of the first quarter of the year and includes the Valentine's Day season, includes popular destinations such as Bangkok, Tokyo and Osaka.