Kobe Bryant's wife Vanessa post heartbreaking message to her late husband on Valentine's Day
"Kisses to you and Gigi in heaven," she wrote on Instagram. "To my forever Valentine, I love you so much."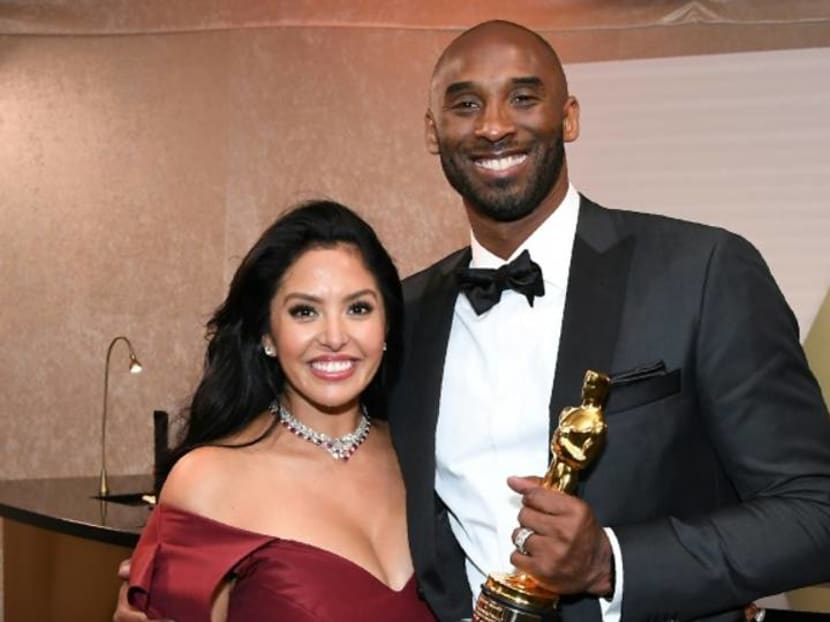 Vanessa Bryant is continuing to mourn the devastating loss of her husband, basketball legend Kobe Bryant and their daughter Gianna.
On Valentine's Day (Feb 14), 37-year-old Vanessa instagrammed a photo of Kobe wrapping his arms around her and giving her a kiss on the cheek while she smiles at the camera. Underneath the photo, lyrics to Lauryn Hill's song Tell Him scrolled by.
Vanessa, who was married to LA Laker Kobe since April 2001, shared that Valentine's Day was actually his favorite holiday. During their nearly 19-year marriage, the couple welcomed four daughters: Gianna, 17-year-old Natalia, three-year-old Bianka and seven-month-old Capri.
"To my forever Valentine, I love you so much," she captioned the heartbreaking Instagram post that paid tribute to both her late husband and daughter. "Missing you so much on your favorite holiday. Te amo per sempre. Kisses to you and Gigi in heaven. Happy Valentine's Day, my babies. With all my love, your boo-boo."
Kobe and Gianna Bryant died in a helicopter crash with seven others on Sunday, Jan 26. He was 41 and she was 13.
Ara Zobayan, John Altobelli, Keri Altobelli, Alyssa Altobelli, Sarah Chester, Payton Chester and Christina Mauser also died in the crash, which took place in Calabasas, California.
The group was traveling to a girls basketball game at Bryant's Mamba Sports Academy.
According to People magazine, the post garnered several comments of support for Vanessa, including one from Khloe Kardashian, who wrote, "I love you V! Your love will last forever and always."
Vanessa's moving post comes the same day that the Lakers announced details of the public memorial that will be held for the NBA legend and his daughter on Feb 24.
She had announced earlier on Thurs Feb 13 that Kobe's Mamba Sports Foundation will now be known as the Mamba & Mambacita Sports Foundation. Gianna's nickname was "mambacita."