Vasantham celebs team up for a fun 'magic brush' makeover video
The collaboration was posted on Tamil New Year, and uses a popular song from the film Pandiya Naadu.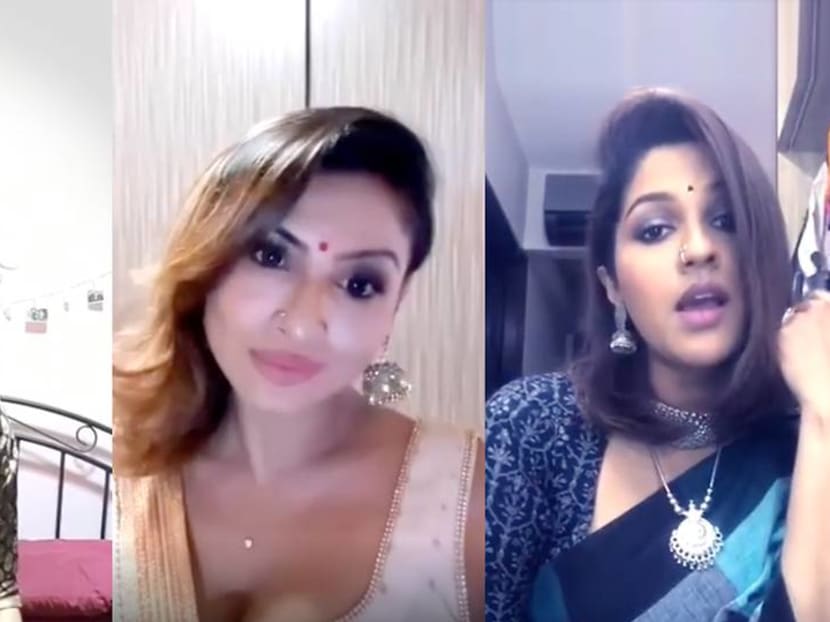 Want to watch something to liven up your day? How about a fun "magic brush" makeover video courtesy of some Vasantham stars?
The Instagram video, a brainchild of actress Udaya Soundari, was posted yesterday (Apr 14) on Tamil New Year. It features her and her celebrity friends, who included Vimala Velu, Indra Chandran, Rupini Anbalagan, Nivaa Shiyni, Leena Subramanian, among many others.
"Here's a bevy of beautiful ladies getting touched by a special magic brush and in return wishing you everlasting hope, faith and courage to start another year," she wrote in the caption. "A promise to always entertain you come what may even by the tiniest means we can."
As the brush appears to travel from actress to actress, they each use it to block out the camera for a moment before revealing themselves fully made up. All this happens with the song Fy Fy Fy Kalaachify in the background, and some of them even look to be singing along to it.
The popular song, from the movie Pandiya Naadu, celebrates being dark-skinned and its music video on YouTube has garnered more than 20 million hits to date.
Though it's originally between a man and a woman romancing with a dance and has nothing to do with COVID-19, the catchy tune and its accompanying video by our local stars is sure to be a pick-me-up during times like these.