Veteran Hong Kong actress Lee Heung Kam dies at 88
She was known for her roles in TVB dramas such as Moonlight Resonance and New Heavenly Sword And Dragon Sabre.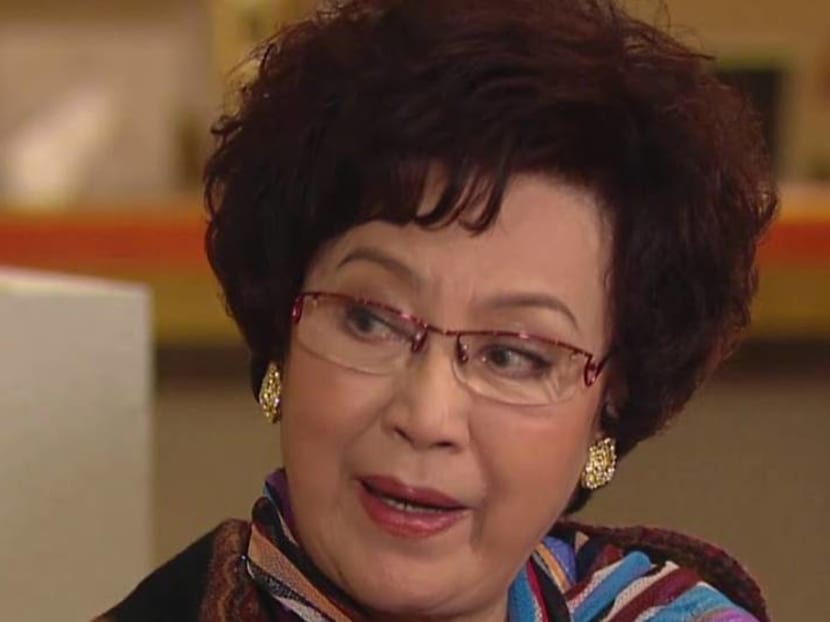 Prolific Hong Kong actress Lee Heung Kam, famed for appearing in numerous TVB dramas, died on Monday (Jan 4). She was 88.

According to the South China Morning Post, she was rushed to Queen Elizabeth Hospital on Monday morning when she lost consciousness. She died that afternoon. 
Her daughter, Siu Ji Wan, told TVB that Lee lost consciousness and did not respond when her nurse was feeding her at home. Siu also said that her mother had been put on a liquid diet after difficulty swallowing food. 
Broadcaster TVB paid tribute to the actress, saying, "Lee appeared in dozens of TVB dramas. She had distinctive characters and outstanding acting skills. Her line (in 2008's Moonlight Resonance) – 'No need to fear, grandma is in the living room' – impressed many of the audience". 

Moonlight Resonance was one of TVB's most-watched soap operas. 
Lee was hospitalised after suffering a fall in 2010 and months later, rumours began circulating that she had Parkinson's disease, which she denied.
She was photographed by the paparazzi in a wheelchair during a recent hospital visit.
Her daughter told the media in September that Lee was in good health apart from a failing memory.
However, in December, Hong Kong media reported that Lee's health had deteriorated rapidly and that her family members had been asked to prepare themselves for the worst.
Lee began her career in an opera troupe at the age of 16. She joined TVB in 1972 where she appeared in numerous dramas such as 1986's New Heavenly Sword And Dragon Sabre and 1996's The Good Old Days.