Watched enough TV? Try these video games for every mood while staying home
If you've run out of things to watch on Netflix, it may be time to craft furniture and make your own campsite on Animal Crossing Pocket Camp or play games with your friends – virtually, of course – on Houseparty.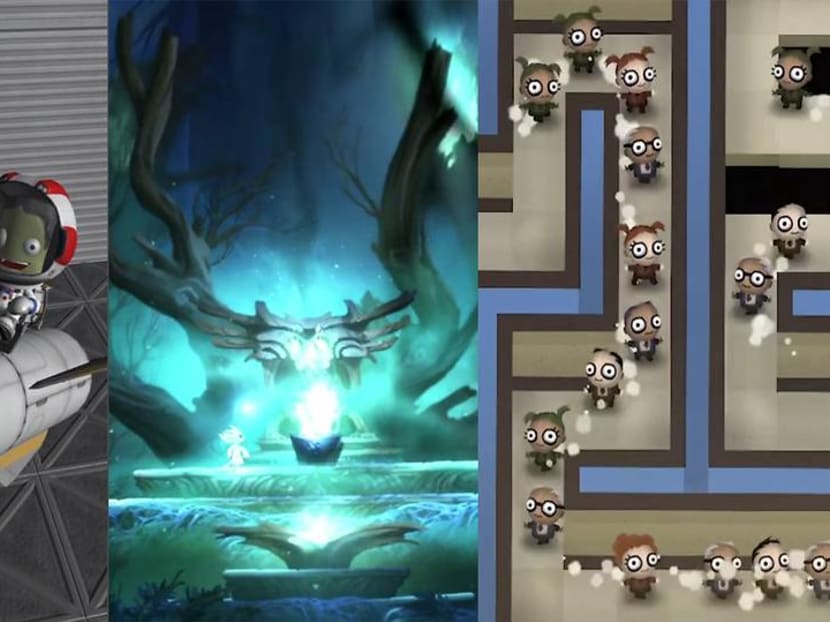 As non-essential businesses close and we hunker down at home for the coming weeks, many of us are starting to realise – there's only so much to do at home. 
Some might turn to Netflix (hello, Netflix Party), while others might decide to start looking up workout videos on YouTube. Or maybe you're thinking of taking up baking. 
Whatever it is, your mood is sure to change during this period, whether it's feeling like you just need something to calm you down. Or perhaps you miss socialising with friends.
To alleviate some of these negative feelings, why not give video games a shot? With such a diverse selection of games out there, there's surely one that will pique your interest, whether you're feeling lonely, frustrated and you just need to take your mind off the cabin fever.
CNA Lifestyle takes a look at some of the best video games for each occasion.

SOCIAL GAMES FOR SOCIAL DISTANCING
Pummel Party
There's a certain level of thick skin needed in this game, which pits players against each other in the style of a board game. The objective of the game is to collect three "cups" from around the map, and to get to each one, you'll have to roll a dice to determine the number of steps you can take.
The catch here is that in between each round, players fight against each other in a series of different mini-games, which determines the roll order for the next round and awards players items of varying powers. The best part is that many of the mini-games are inspired by old-school arcade-style games that many of us are familiar with such as Bomberman or Dance Dance Revolution.
Is your friend about to catch up with you? Use the Giga Laser item to kill off their character and send them packing back to spawn. Or what about that player who's just about to earn his next cup? Snatch his victory away by using the portal to swap places and put yourself in the lead instead.
Whatever it is, there's sure to be a lot of shouting going on (all in the name of fun, of course).
Get it here: https://store.steampowered.com/sub/279758

Board Game Arena
If you're the more traditional type and prefer classic board games, you can give Board Game Arena a shot to capture some of that feeling you get from having friends crowd around a table – which you absolutely must not do now.
The games are hosted completely online, meaning there is no download necessary. You and your friends will be able to choose from a wide variety of popular games like Saboteur, Terra Mystica and 7 Wonders. There's even classic games like Backgammon or Yahtzee if your nostalgia runs much deeper.

Get it here: https://boardgamearena.com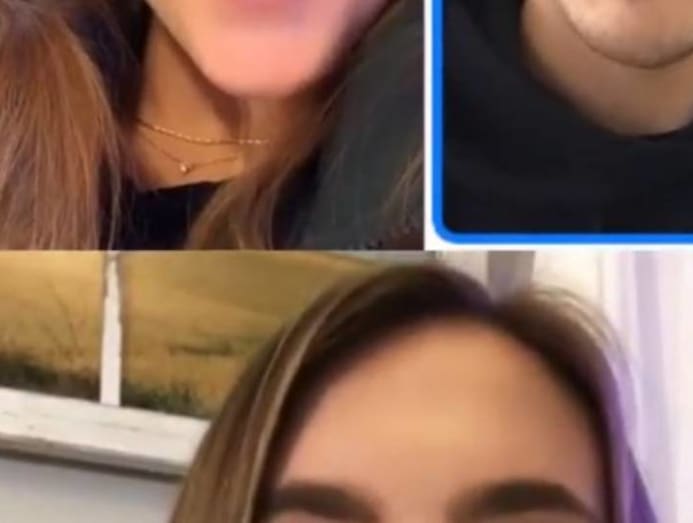 Houseparty
Houseparty is a mobile app that's available on both the iOS App Store and Google Play Store. It combines the best of both worlds by having a video calling feature that allows you to play with your friends while feeling like you're all in the same room.
The app's games are pretty fun in their own right too, with trivia games available for different categories, and a guess-the-drawing type game if you're more artistically-inclined.
There's even the popular game Heads Up that was developed by Ellen DeGeneres, which she plays with the guests on her talk show.

Get it here: https://apps.apple.com/us/app/houseparty/id1065781769 for iOS and here: https://play.google.com/store/apps/details?id=com.herzick.houseparty&hl=en_SG for Android. 

RELAXING GAMES TO ALLEVIATE STRESS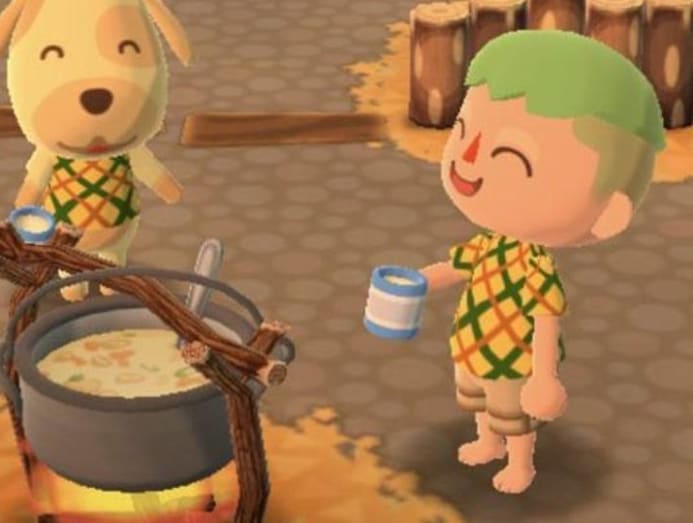 Animal Crossing Pocket Camp
The hugely popular Animal Crossing: New Horizons made a splash when it debuted earlier this year on Nintendo Switch and even made the news for helping to contribute to a museum when it had to close due to COVID-19.
But for those of us who aren't console players, fret not. Animal Crossing is also available in mobile format and can be found on both the Apple and Android platforms under Animal Crossing: Pocket Camp.
Take your mind off the real world for a moment by crafting furniture in whatever design you wish and making your very own campsite. This app is your oyster, and we're pretty sure some virtual housework is infinitely more relaxing than whatever actual housework you've put off for the moment.

Get it here: https://play.google.com/store/apps/details?id=com.nintendo.zaca&hl=en_SG for Android and here: https://apps.apple.com/us/app/animal-crossing-pocket-camp/id1179915619 for iOS.

Ori And The Blind Forest
While many look to video games for some escapism by shooting zombies or fighting giant orcs, Ori And The Blind Forest takes a different approach to what it means to relax.
It's a 2D platform game in which players take the character of Ori, a tiny guardian spirit, and Sein, a mystical-looking Spirit Tree. As the game progresses, players must complete puzzles and navigate the environment in order to restore the forest, which has begun to wither.
While there are certain combat portions in the game, the real highlight here is the absolutely stunning artwork and the beautifully crafted orchestral background music. Gameplay aside, just admiring the aesthetics of the game is enough to take you out of the real world as you trot along to some soothing music.

Get it here: https://store.steampowered.com/app/261570/Ori_and_the_Blind_Forest/

LEARN SOMETHING WHILE CHALLENGING YOURSELF

Kerbal Space Program
Alleviate some of the cabin fever by escaping to the stars in the Kerbal Space Program. The flight simulation game places players as the director of a space programme for the Kerbals, a humanoid alien race.
Players can attempt to create their own spacecraft such as rockets, rovers and aircraft depending on the components you use. You can then launch these spacecraft to complete certain missions, which allows the spacecraft to enter orbit or fly further out into space.
What makes the game interesting is that as a simulation game, it has been praised for having a game engine that can replicate aerodynamics and orbital mechanics with a high degree of success. It's so good that space agencies around the world such as NASA and Elon Musk's SpaceX have displayed an interest in the game.

Get it here: https://store.steampowered.com/app/220200/Kerbal_Space_Program/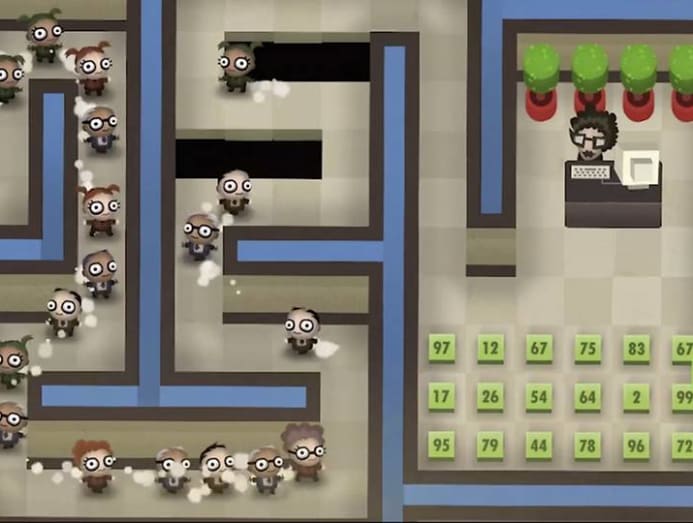 7 Billion Humans
Developed as the sequel to well-received Human Resource Machine, 7 Billion Humans is a game that bases its objectives around programming. In the game, players solve programming-based puzzles using the human workers in the game.
To get the human workers to take action and achieve your goal, players have to develop a specific set of instructions for them, much like programming code. Because the gameplay bears strong similarities to programming, players can also get the hang of certain related concepts such as loops, calculation and logic.

Get it here: https://store.steampowered.com/app/792100/7_Billion_Humans/