Vincenzo's Song Joong-ki goes into self-quarantine after COVID-19 scare  
The popular Korean actor, who came into close contact with someone who tested positive for COVID-19, has decided to self-isolate even after testing negative himself.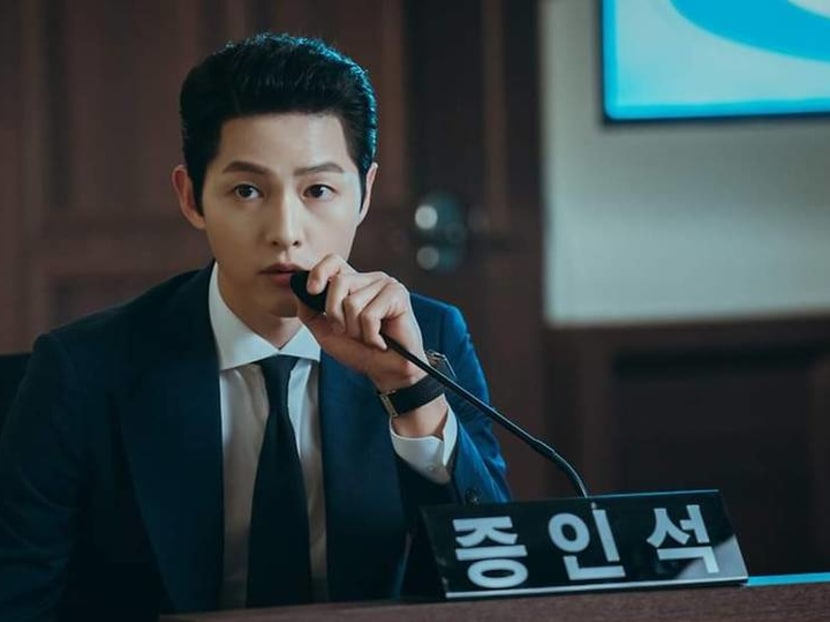 Popular Korean actor Song Joong-ki is currently in self-quarantine after coming in close contact with someone who tested positive for COVID-19, according to a report on Korean entertainment website Soompi.com.
The actor's agency, History D &C released a statement saying that Song's acquaintance had tested positive on June 30. Immediately after, the actor got in touch with the disease prevention authorities and got himself tested upon their advice. It was revealed that Song tested negative for COVID-19.

The statement reads as such: "On June 30, an acquaintance of actor Song Joong-ki was informed that they have tested positive for COVID-19, so he cancelled his schedule and underwent pre-emptive testing. Although he tested negative, he was classified as a close contact and was ordered to go into self-quarantine. Therefore, we will halt all his scheduled activities and follow the instructions of the disease prevention authorities".
It further stated: "We ask for your understanding for causing concern to many people, and we will do our best to follow the directions and guidelines from the disease prevention authorities," it further added.
They added, "Everyone who recently came in contact with Song Joong-ki was also tested, and fortunately, they all tested negative. Due to being classified as a close contact of a confirmed case and going into self-quarantine, his schedule is also being cancelled."
According to the same report, Song, who last starred as the titular lead in the wildly popular K-drama Vincenzo, was in the midst of filming his highly anticipated upcoming movie Bogota when this all happened.
The film only managed to resumed shooting last month, after coming to an abrupt halt last year due to the COVID-19 pandemic. Bogota first began filming in Colombia in January 2020 before the cast and crew were forced to return to Korea in March that same year, with only 40 per cent of the movie completed.
The team then decided to complete the film in Korea this year instead of returning to Colombia. Song, in the meantime, has stopped shooting while he continues to self-isolate.
Bogota is set in the 1990s and sees Song in the lead role of Guk Hee, a man facing many hurdles after arriving in titular capital as a 19-year-old struggling to make it big in the world of business. The movie also stars Lee Hee-joon and Kwon Hae-hyo.