Watch Bryan Wong's full-length directorial debut at this charity screening
The film's leads Sheila Sim and Ayden Sng will be present alongside Wong at the event, which is open to the public.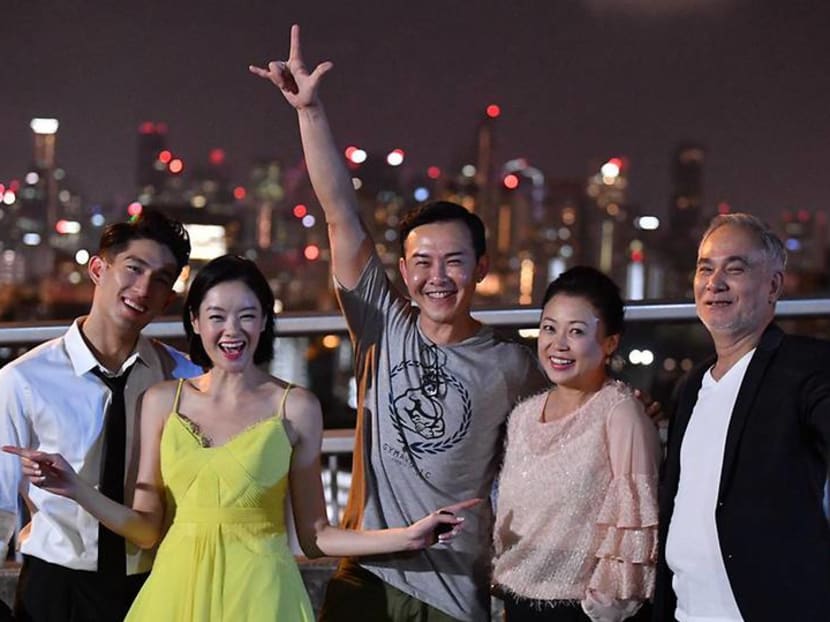 A special one-night-only screening of actor Bryan Wong's directorial debut, the full-length feature film The Playbook, will be held on Sep 19, with proceeds going to charity.
The Playbook stars Sheila Sim as a woman who has it all, but finds out she has only one month to live. Having never experienced love, she sets out to find it, with quirky results: The film takes its actors through re-imaginings of iconic scenes from romantic comedies and popular movies. Fans can look forward to cameo appearances by Xiang Yun, Kym Ng, Quan Yi Fong, Zhu Hou Ren, Constance Song and Michelle Tay.
The charity screening event, to be held at Shaw Theatres at Paya Lebar Quarter, will also see Wong, Sim and male lead Ayden Sng interacting with fans at a meet-and-greet session at 7.30pm.
This 85-minute director's cut is an extended version of the original 46-minute episode that aired in March on Channel U as part of Fresh Takes, a series of short films by first-time directors, actors and writers.
The work is also Wong's first attempt at script writing, and features music he had a hand in composing.
Tickets are priced at S$23 and are available via www.shaw.sg. Proceeds will go to the Mediacorp Enable Fund to help people who are differently-abled.