Watch Dwayne Johnson help his daughter wash her hands while singing Moana tune
In the latest cute father-daughter moment, The Rock shows little Tia that his rap portion from You're Welcome is the perfect length of time to get your hands clean.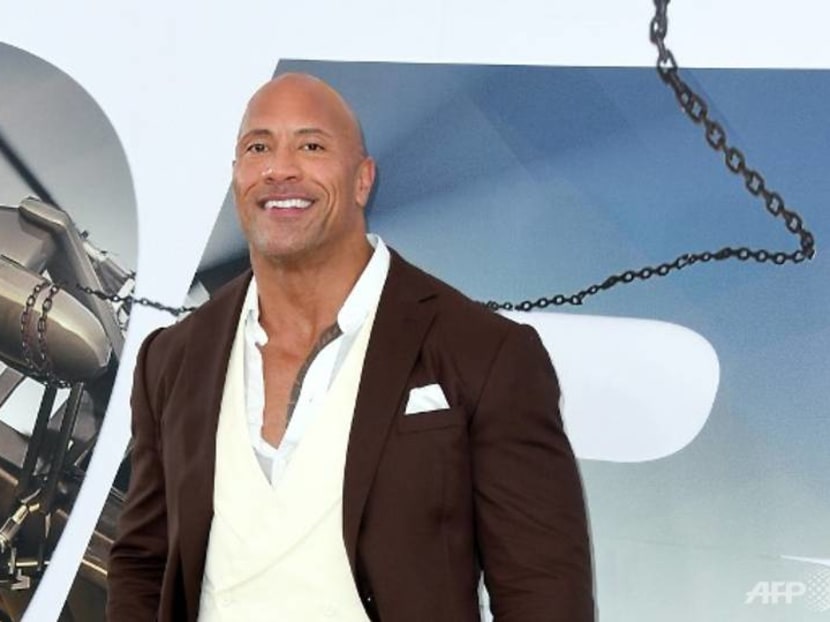 We know that behind Dwayne Johnson's macho exterior lies a softie who loves to indulge his young daughters, including this time he had a tea party with his youngest child.
The Rock is showing us his adorable side again – this time by teaching his youngest daughter the importance of washing her hands. 
In an Instagram post on Friday (Apr 3), the actor uploaded a video of him washing his daughter's hands and realising that the rap portion of You're Welcome, the song from Moana, fits the act perfectly. 
It doesn't hurt that he's shirtless and wearing only a towel in the clip. 
He wrote in the caption: "Before my showers now, Baby Tia (mama mia) demands I sing the rap portion of my song 'You're Welcome' from MOANA, while I wash her hands. We realized a few weeks ago that the rap portion of the song is perfect timing when getting your little ones to have fun washing their hands." 
The video opens with Johnson and his youngest daughter beside him. 
"You can say the ABCs, but instead we sing daddy's rap portion of You're Welcome from Moana," he said in the video, before launching right into it. 
As he sings out his lines, he leaves little pauses in between to allow his daughter to complete the words. He even threw in the improvised line: "The coronavirus has got to go."

Score one for daddy-daughter teamwork. 
Johnson, whose latest film was the rebooted Jumanji's sequel, is set to appear in another jungle-themed movie next, this time for the Disney film Jungle Cruise. Emily Blunt will co-star in the film, which is based on the Disney theme park attraction of the same name.