There was a time when tug-of-war and town planning were actual Olympic events
Skateboarding is making its debut at the Tokyo Olympics and maybe it's just a matter of getting used to it eventually. Live pigeon shooting? That's a hard pass.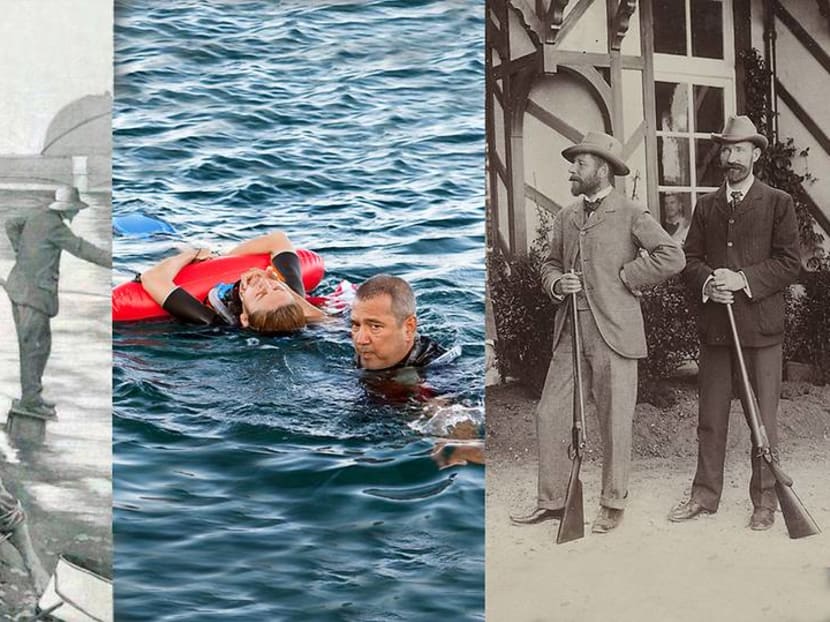 When we think of the Olympics, we can think of a whole bunch of mainstream sports that immediately come to mind – from swimming and football to all those track and field events.
And then there are those that often make us go… huh?
Throughout the years, the Olympic Games have featured many events that the majority might think of as unconventional or at least, erm, unique.
We decided to do a little digging and have come up with this list. Comprising both official and demonstration sports (where it's played to be promoted), these range from those that we just might need some time getting used to (along the lines of "okay, fair enough") to those where you'll find yourself thinking "wait, what?" half the time.
BICYCLE MOTOCROSS RACING (BMX)
Let's start with something simple and not that particularly odd. It's basically Fast & Furious: The cycling edition. BMX started in the late 1960s in California and made its Olympic debut in Beijing 2008. It may not be the most commonly watched event but it gets your heart pumping.
Riders race on dirt tracks with slopes and challenging turns, which send them flying up and down the bumps. The bikes are smaller than regular ones and, fun fact, the riders barely sit on the bikes because they need to be quick and agile all the time.
SKATEBOARDING
Here's one that falls under the category of It Was Just A Matter Of Time (you're next, e-sports?). Skateboarding is making its debut at the Tokyo Olympics and there are two events: Park and street. Each skater will perform two 45-second runs and five tricks, then points will be given by five judges and basically the highest averaged score wins.
One of the highlights for the sports' debut is seeing skaters Sky Brown, Rayssa Leal, and Okamoto Misugu, who are only 12, 13 and 14, respectively.

TUG-OF-WAR
The first two on the list are simply here to point out that perhaps sports is equally just a matter of perspective. Then we dig deep into the Olympics archives and find tug-of-war. This may give us flashbacks of our school days and, believe it or not, it used to be a legit event.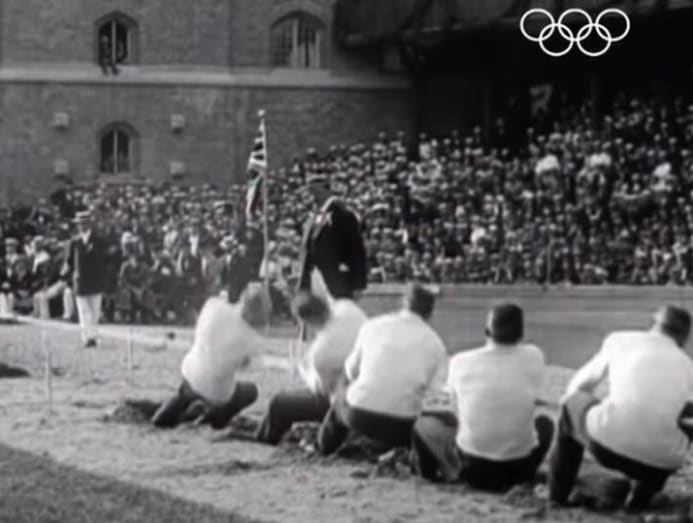 It first appeared in the Paris games of 1900 and lasted until 1920 as part of the track and field athletics programme. The contest comprises two teams of eight and, in order to win, one team had to pull the other six feet (1.82m) along within five minutes; if not, the team with the greatest distance pulled wins.
Interestingly, Danish journalist Edgar Aaybe was covering the games and got recruited into the combined Sweden/Denmark team in 1900 to replace an ill member, and they ended up winning a gold medal.
CLUB SWINGING
This unusual sport was classified as an artistic gymnastic event at the 1904 Olympics at St Louis and appeared again in 1932 in Los Angeles.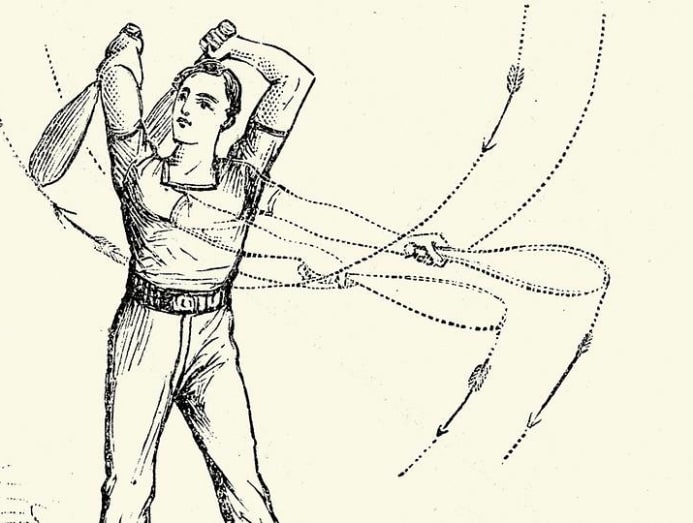 The sport involves holding two "Indian clubs" and the winner is chosen based on the difficulty and uniqueness of the moves. These have a similar shape to bowling pins but they're much longer and heavier.
LIFE SAVING
Even though this was an unofficial sport at the 1900 Paris Olympics, it still happened. The Olympic Games were part of the World's Fair, which is an international exhibition to showcase achievements of nations.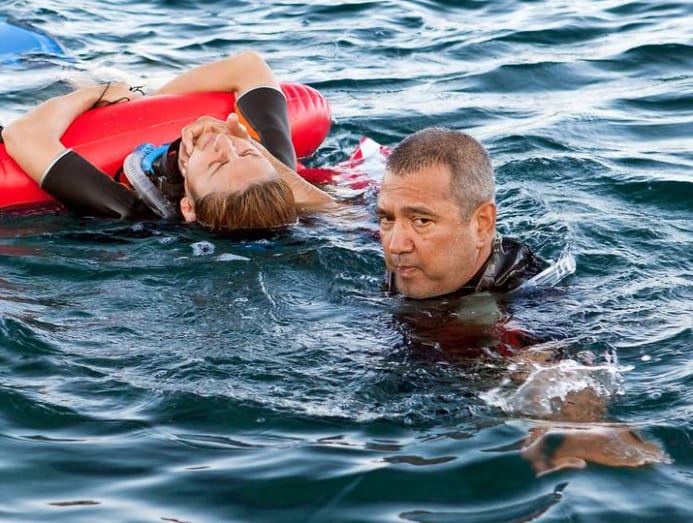 Apparently the competition was made up of four sections, including rescue boats and swimming. As it happened a long time ago, no one is exactly sure how it was like but I think we can describe it as… the sporting world's Baywatch?
For the record though, it is an actual official discipline in the World Games and there are international events held regularly. And we don't need to explain how this is probably the most useful sport on this list.
ANGLING
Ever thought one of the most popular hobbies in Singapore would earn one a gold medal? The 1900 Paris Games made it happen (are you seeing a pattern here?). There were six heats consisting of 100 anglers and the first 10 who caught the most fish qualified for the finals.
SOLO SYNCHRONISED SWIMMING
Look, we know the title contradicts itself but let's get into it. For starters, what does it even mean to synchronise with oneself? Well, the event's supporters believed that it's about synchronising with the music so there you go.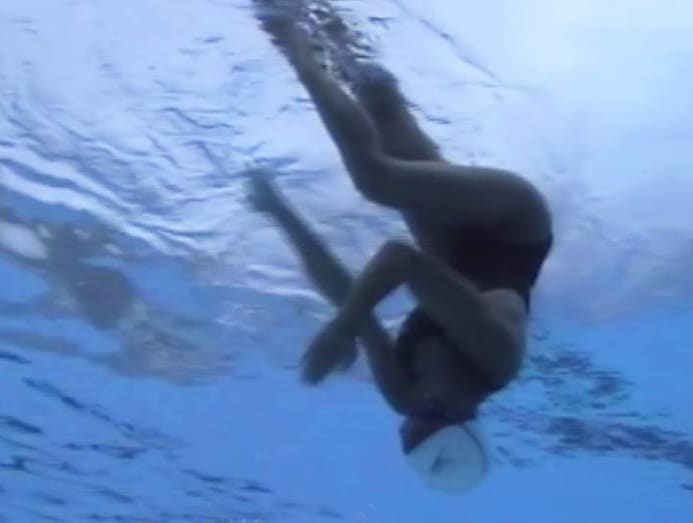 The event made its first big splash at the 1984 Los Angeles Games and (not so surprisingly) ended in 1992. This is not the only event that has a strange title, Underwater Swimming gets an honourable mention, too. It took place in a 60m course in the River Seine at the 1900 Paris Games.
MOTORBOATING
In 1908, the competition made its official debut in the London Olympics and it was also the last time it took place. 
The boats had to complete a 40-mile course around Southampton Water but it was a real challenge as the weather was bad and six out of the nine scheduled races were cancelled. The high winds made it difficult for the spectators to even see the action taking place.
RUNNING DEER AND LIVE PIGEON SHOOTING
Before you panic, there were no live deer involved. The "deer" were made of cutouts and the event ran from 1908 to 1948. The shooter scored points by shooting at the target – sounds a bit like a glorified arcade activity, doesn't it?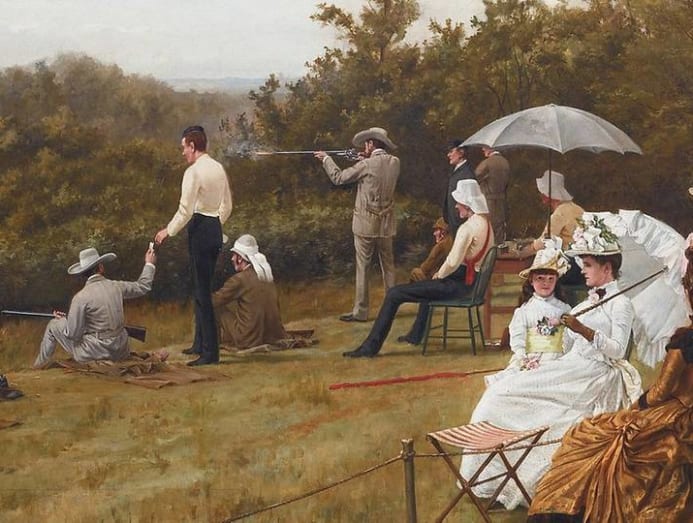 Unfortunately, live pigeons were used for the latter event, which was also the reason why it never really picked up. Imagine being in the audience and watching all those poor pigeons falling from the sky. Yikes.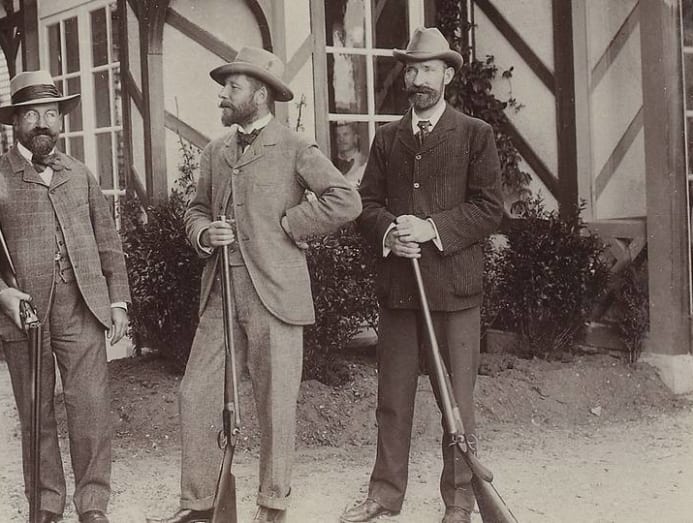 How it worked was, the birds were released and whoever shot the most out of the sky wins. Worst event ever?
HOT AIR BALLOONING
Ballooning sounds relatively sane compared to the previous one but it never really, ahem, took off. It's no surprise this took place at the 1900 Paris Olympics as a demonstration sport and was never considered as an official sport for the Games.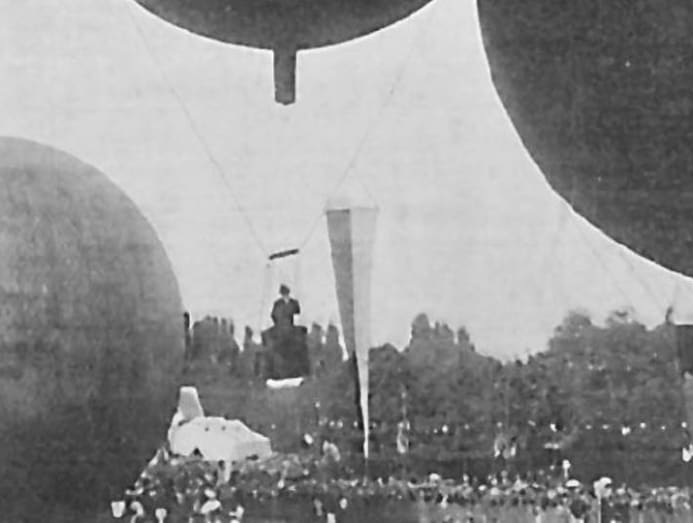 We probably will never see this sport make a comeback in the Olympics even though it is quite #instaworthy.
HORSE LONG JUMP
We are all familiar with the good ol' long jump events for track and field athletes. Well, the ever-reliably quirky 1900 Paris Olympics was generous enough to allow horses to show off their jumping talents as part of the equestrian event.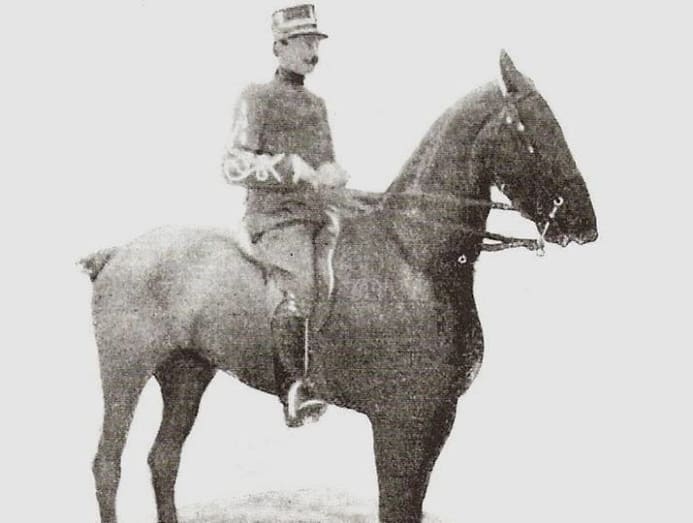 The winner was Belgian army officer Constant van Langhendonck and his horse, Extra Dry, that locked in a distance of 6.1m. We hope Extra Dry got some extra treats, at the very least for having to live with that name. 
PIGEON RACING
You probably think that we have officially lost it with this list but trust us, pigeon racing was legit. Don't believe it? Check the official Olympics website. It was featured as an unofficial programme in (surprise, surprise) the 1900 Paris Olympics. Not sure what the obsession with pigeons was back then but they not only had one but seven events.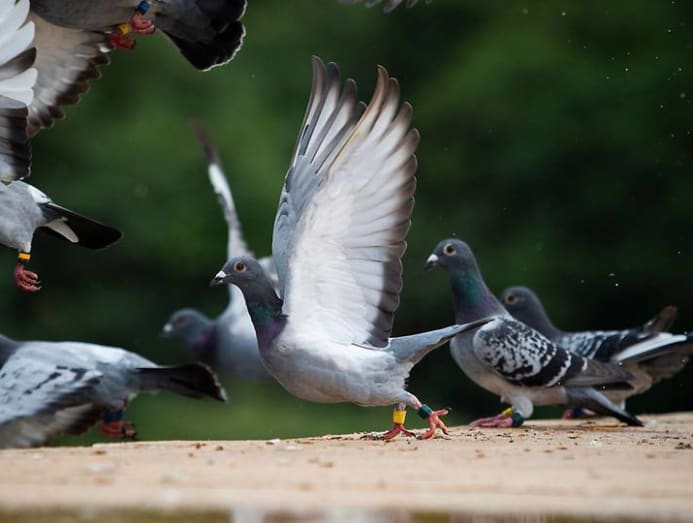 TOWN PLANNING
And finally, this. Unlike some of the other events on this list, town planning actually had gold, silver and bronze medals up for grabs.
The event was part of the art competitions of the Olympic Games and first appeared in the 1928 Amsterdam Games. The art competitions were introduced in 1912 to promote inclusion and there were five broad categories: Architecture, literature, music, painting and sculpture.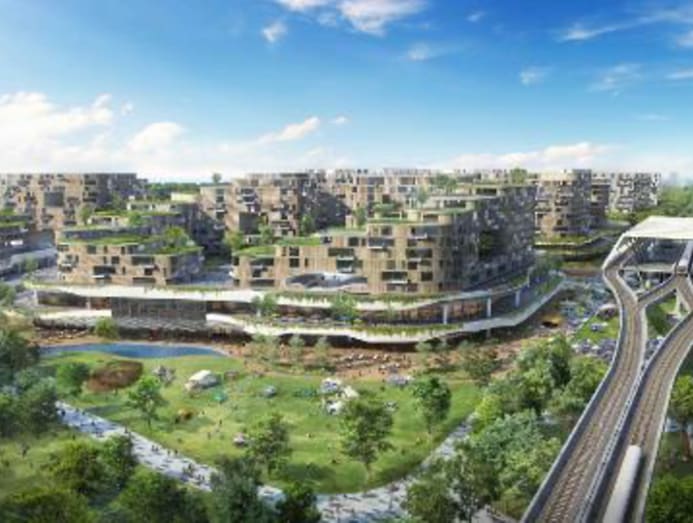 Town planning actually lasted for four consecutive Games and German architect, Alfred Hensel, claimed the gold medal in 1928 for his work on the sports and leisure park in the east of the Dutzendteich lake in Germany.
We're guessing if it was held today, HDB would be hands-down the winner, right?  
Catch the Olympics Games Tokyo 2020 LIVE with 14 dedicated channels on meWATCH. Sign in now at mewatch.sg/tokyo2020 and get into the action with Mediacorp, Singapore's Olympics Network.