You busted the BTO income ceiling. What are your housing options now?
If you and your partner's combined income is more than S$12,000, making you ineligible for a BTO flat, here's what to do.
Sometimes, Singaporean couples wanting to settle down and "BTO" get a rude shock when they find themselves locked out of an affordable first-home option because their combined salaries have exceeded the HDB income ceiling. Yes, that's right – they earn too much.
In precise terms, if you and your life partner together earn more than S$12,000, you won't be eligible for a BTO flat. And some BTO flats even have a S$6,000 income ceiling.
Given that BTO flats are sold below market value, it's understandable that you might be feeling disappointed at exceeding the HDB income ceiling ("There goes the easy profit we could've earned down the road!"). You might also begin to fear that you might end up purchasing the wrong home and sabotaging your future plans.
We break it down for you so you can make the best decision when it comes to your all-important first property.
OPTION 1: BUY A RESALE HDB FLAT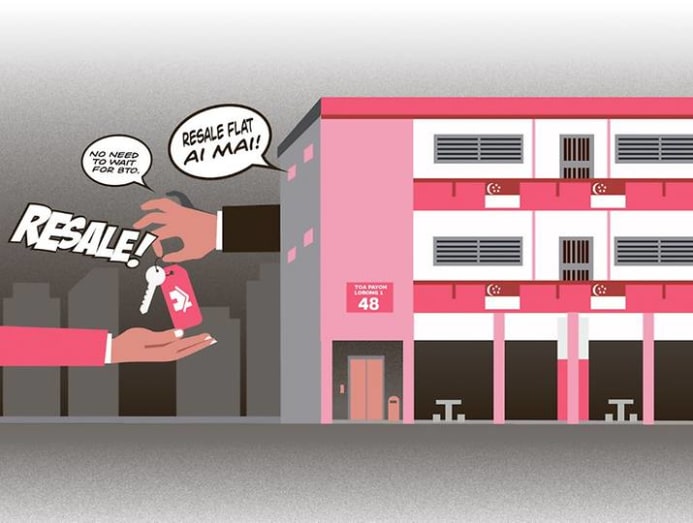 Although resale flats are the logical option for anyone exceeding the income ceiling for BTO flats, they are also commonly seen as the less-than-ideal choice, given their lower remaining lease and relatively higher prices.
For instance, we're seeing newer four-room flats at Linear Green @ Bedok transact at an average of S$650k, whereas BTO four-room flats that were launched at Bedok Central in November 2016 were sold at an average price of S$500k, about 25 per cent cheaper.
What should you do? Focus on two things: Deciding if buying a resale HDB flat is the best option to take right now, and finding the right HDB resale flat that suits your long-term needs and goals.
So, resale HDB or condo? A good litmus test is that if you have no choice but to make dramatic lifestyle changes to afford a condo (for example, no more overseas holidays, skipping your dental appointments, lying to friends that you are overseas on their wedding dates so you can avoid giving them angbaos), your interests are likely best served by buying a resale flat.
OPTION 2: BUY A RESALE CONDO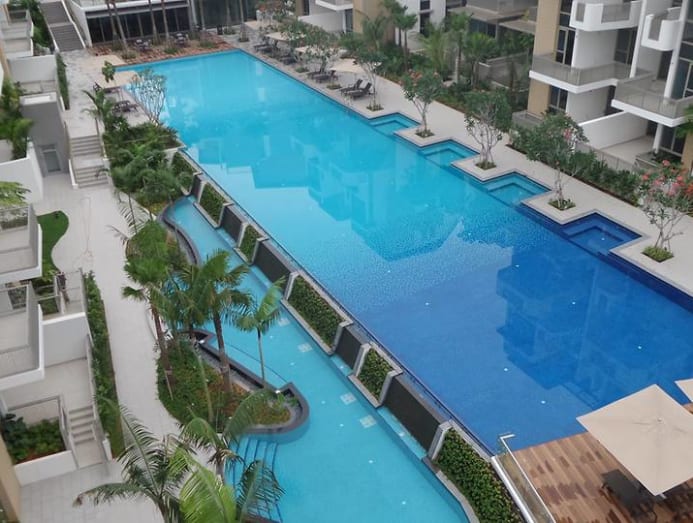 As a rule of thumb, for properties in the same town with the same number of bedrooms, the cheapest 99-year leasehold resale condos go for at least 2.5 times the price of a BTO or resale HDB flat in a similar location. Compare condo units with one fewer bedroom, and the price difference is lower: About two times.
You should take your income growth potential into consideration. If you've exceeded the HDB income ceiling, and you expect your combined salaries to increase by, say, 50 per cent in the next five years, a condo may prove to be the best choice for a first home. No doubt this is music to the ears of career-minded couples in jobs and industries with good income trajectories.
OPTION 3: RENT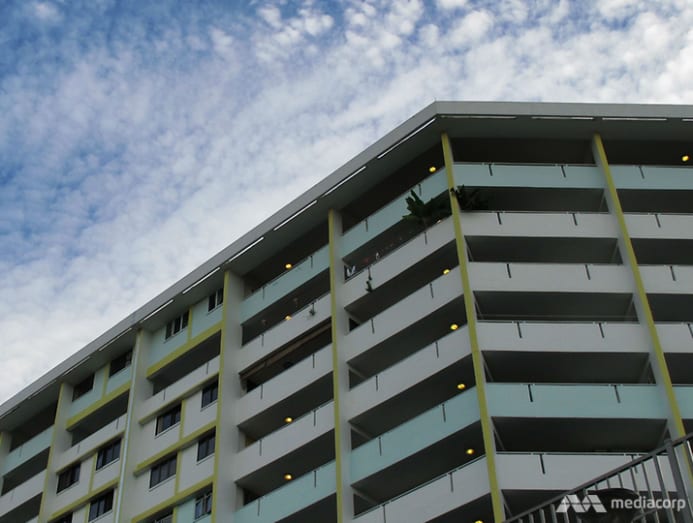 This is by far the least considered option for most couples who've exceeded their HDB income ceiling, but it could be the best decision they will ever make.
As long as you and your spouse aren't remotely sure whether to buy a resale HDB flat or a condo, renting should always be on the table.
Not only will you avoid having in-laws in your face every day, renting helps you work out what you both really need, including how much space, preferred layouts, and whether a condo is your best option when you buy.
At an early stage in your career, it's likely the years ahead could bring upheaval. If your high paying job sucks, don't convince yourself to buy a condo just so you can soak your stress away in the pool and convince yourself that it's all worth it (it doesn't work, and neither do staycations).
Or you could be self-employed, taking on risks now that may translate into big gains soon. In these cases, renting gets you the best of both worlds: A space to call your own with your spouse, and the possibly of being able to afford a bigger or more luxurious first home in the near future.
Renting when you're not quite ready to buy (especially when the BTO option is suddenly off the table) lets you have breathing space to focus on your career and personal matters better.
This story first appeared on 99.co.