What to watch in August: Our pick of shows to stream or catch on TV
From original CNA documentaries to a brand new Singapore historical drama to a bit of K-pop, here's our guide to what is worth your precious screen time.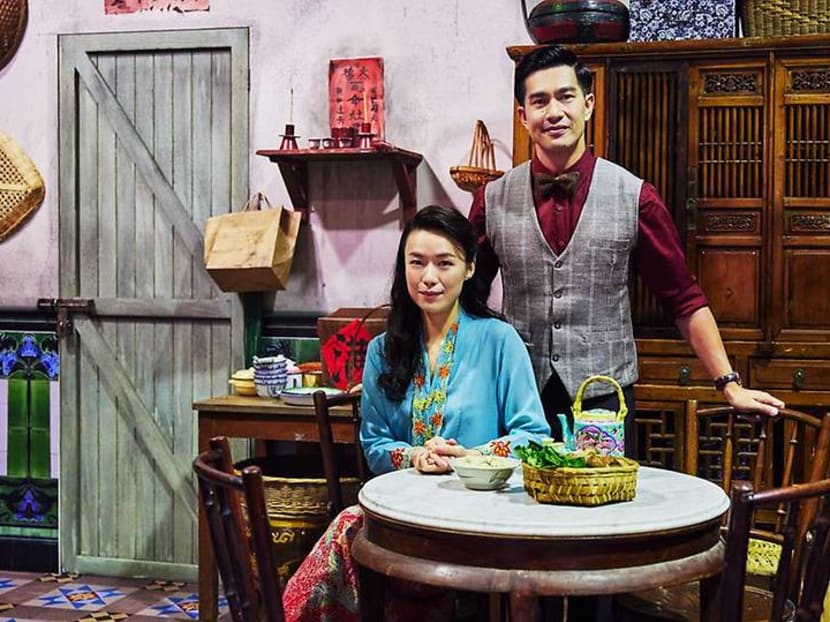 Searching for your next telly obsession? Spending all your time scrolling through streaming platforms not knowing what to watch? Don't worry, we're here to break down all your viewing options and help.  
August is the month that sees our Little Red Dot hit patriotic highs, along with a plethora of TV shows to quench your thirst.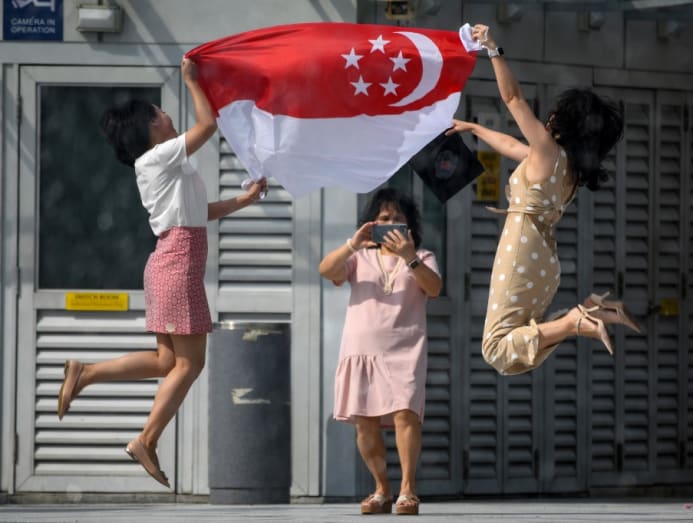 From a CNA documentary about Singapore's National Day theme songs and a feel-good comedy about an American coaching English footy, to a pop star trying to cook and an inspired-by-historical-events period drama starring Rebecca Lim and Pierre Png, there's something for everyone.
STRIKING A CHORD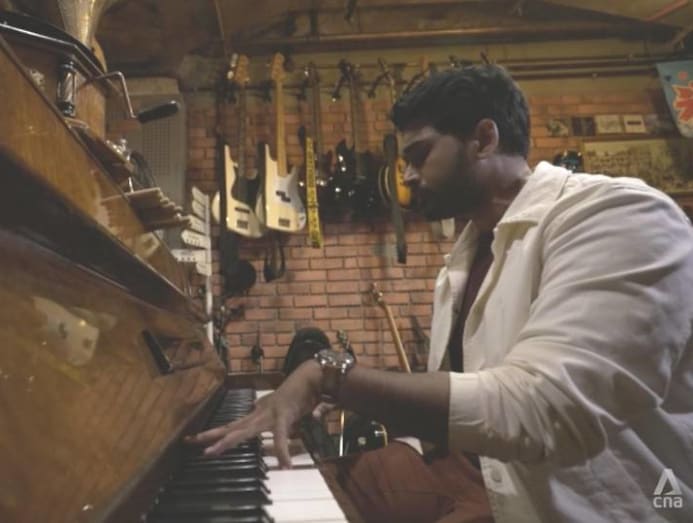 Earlier this year, netizens pointed out that a composer from India had plagiarised beloved Singapore National Day song Count On Me Singapore.
The claim that he came up with the tune first sparked incredulity in most, but also planted the seeds of doubt in others. Which begs the question: How much do Singaporeans really know about the backstories of their national songs?
Shabir – award winning singer-songwriter and one of the lead singers of this year's National Day theme song – goes on a journey to document the origins of some of Singapore's most beloved national tunes in this CNA documentary. He uncovers how, from next to nothing, Singapore came to possess such a repertoire of songs and uncovers a few secrets along the way.
Catch the two-part documentary on CNA on Aug 9 and 10.
TED LASSO (SEASON 2)
It's the unlikely but utterly heart-warming combination of English football and the charm of American actor-comedian Jason Sudekis that made the first season of Ted Lasso become the global sleeper hit that it is.
Which is why, after breaking records by becoming the most-nominated debut comedy series in Emmy history with 20 nominations, the SAG (Screen Actors' Guild), Critics' Choice Award and Golden Globe Award-winning show returns for a second season.
In case you haven't been following, it's about Ted, a small-time college American football coach from Kansas hired to coach a professional English football (or soccer) team in England, despite having no experience in coaching the latter.
Ted Lasso season 2 is streaming on Apple TV+ now.
DECIPHERING SOUTH KOREA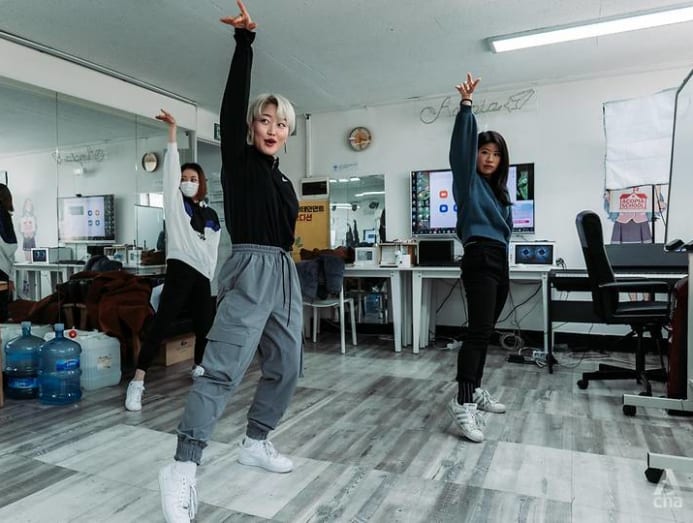 They call it Hallyu, the Korean wave – and the world is still lapping up everything K-pop and K-drama and riding the phenomenon.
In this CNA documentary, journalist Joi Lee visits her motherland of South Korea to understand what it takes to keep this country pulsating as it gains global adoration. She explores its various successes in pop culture and the price South Koreans are paying.
The different episodes unpack everything from what Hallyu means to Koreans themselves and redefining Korean masculinity, to finding out more from wannabe K-pop idols-in-training, stressed out students, angst-fuelled musicians and radical politicians.
This four-part documentary runs on CNA from Aug 14 to Sep 4.
THIS LAND IS MINE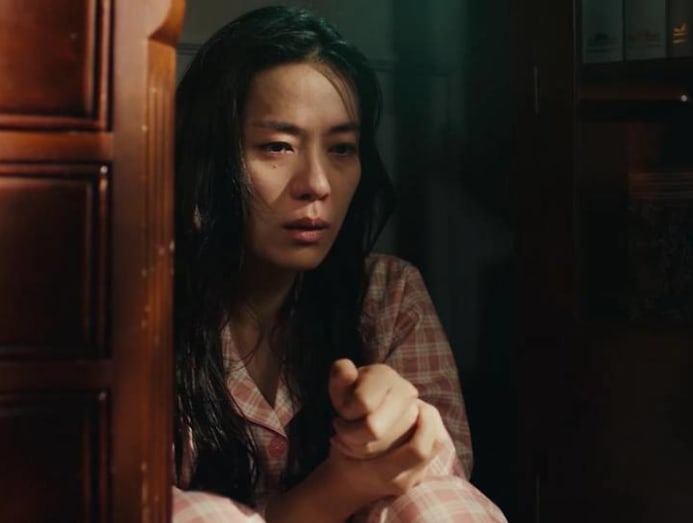 What better time for Singapore history to come alive on screen than in the month of August?
This Mediacorp Channel 5 show starring Singapore actors Rebecca Lim and Pierre Png is an English period drama inspired by historical events and based on The Devil's Circle, a 2011 novel written by Walter Woon.
Produced by Code Of Law's Lee Thean-jeen, This Land Is Mine marks Lim and Png's sixth team-up on the small screen. It also stars Sora Ma, Charlie Goh, Ramesh Panicker and Shrey Bhargava.
So what is it all about? Png plays up-and-coming lawyer Dennis Chiang while Lim is his cousin June, a clerk in his firm. The cousins are drawn into the chaotic world of post-war Singapore in the 1940s, a time of conflicting loyalties, high unemployment and a country in the throes of rebuilding following the Japanese surrender and the return of the British.
This Land Is Mine premieres on meWATCH and Channel 5 on Aug 9, at 9.30pm.
SELENA + CHEF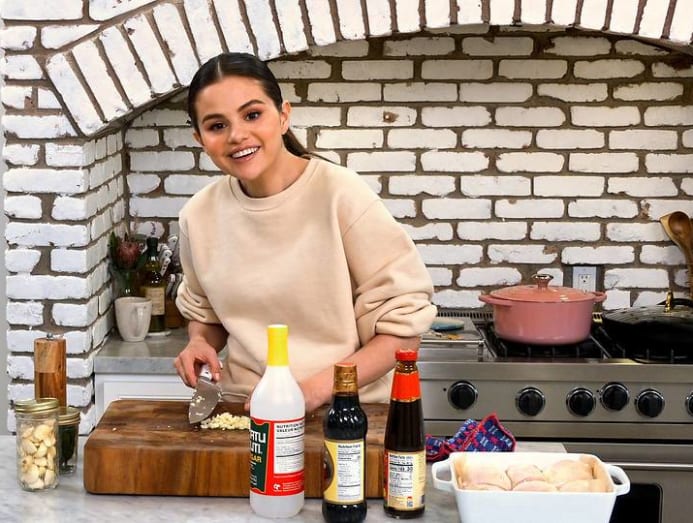 If the heart wants what it wants, then Selena Gomez fans have a lot to rejoice about.
The singer-actress is taking over the small screen in a brand new unscripted cooking series, which sees her in unfamiliar territory – unapologetically making meals while stuck at home in quarantine.
Her budding culinary adventures feature the popular pop star hilariously cooking with remote help from a bevy of A-list chefs as she tackles different cuisines, shares invaluable tips and tricks, and deals with everything from smoking ovens to missing ingredients.
The first two seasons of this HBO Max Original will make its Asian premiere exclusively on HBO GO.
Selena + Chef Seasons 1 and 2 will premiere on HBO GO on Aug 12. Stream or download both ten-episode seasons via HBO GO, which can be also accessed via meWatch.
GARDENS BY THE BAY AND MEDIACORP NATIONAL DAY CONCERT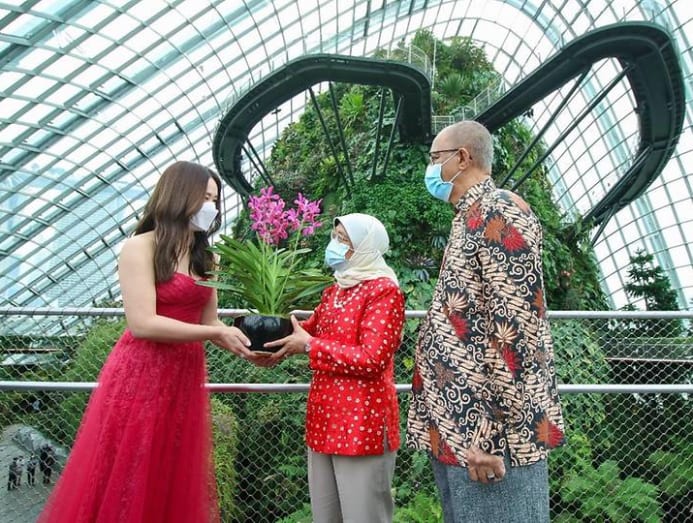 Worried about National Day Parade withdrawals now that it's been postponed? 
Get your fix by tuning in to the concert featuring a whole bunch of local talent that include Mediacorp actress Rebecca Lim, who'll be singing a rendition of Corrine May's Song For Singapore; couple Gavin Teo and Chen Yixin, who'll be taking on Crowd Lu's song You Complete Me; and award-winning singer-songwriter Shabir belting out Singai Naadu Redux.
The show's set against the lush backdrop of Gardens by the Bay's Supertree Grove, Flower Dome, Cloud Forest, Floral Fantasy and even the Dale Chihuly: Glass in Bloom exhibition glass sculptures.
And do look out for the family of otters at Marina Bay who will be making a cameo!
Catch the Gardens by the Bay and Mediacorp National Day Concert 2021 on Aug 9 at 8pm on Channel 5, meWATCH and Mediacorp Entertainment YouTube. Details here.