Kym Ng gives Pierre Png her first ever on-screen kiss (and bedroom scene) in When Duty Calls 2
The drama about men and women in the army, navy and air force returns for another season, delving deeper into the lives of fan-favourite characters.
Military-themed drama When Duty Calls is back for a second season, with returning characters as well as new ones.
Fans will get to see familiar favourites like Desmond Tan, Paige Chua, Pierre Png and Felicia Chin, while new cast members include Tyler Ten, Edwin Goh and more.  
This season, Tan's and Chua's characters attempt to take their relationship to a new level with talks of marriage.
At a media conference to promote the show, Chua said: "Judging from Season One, fans might think my character is a little weak in the romance department. But, in Season Two, she's ready to go to the next stage."
But, she divulged, "great romances never run smoothly – there are always ups and downs. I think the scriptwriters were pretty heavy-handed in this! When I first read the script, I thought, 'There's going to be a lot of crying involved'."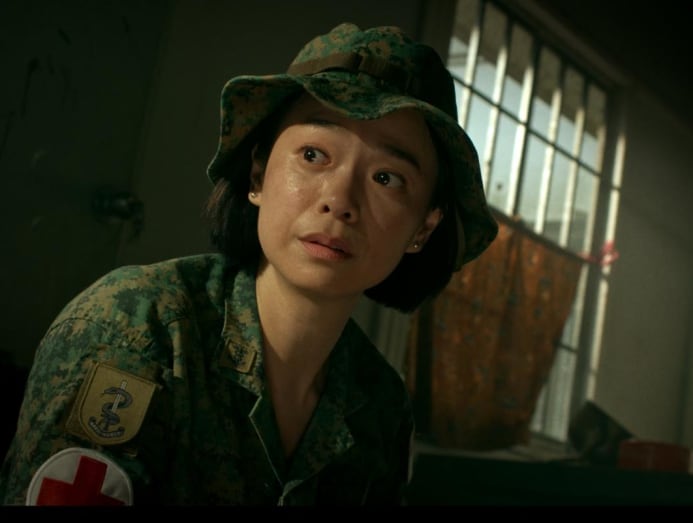 Chin had a different reaction to the script, saying: "I think the storywriters were quite good to me. This season, my character becomes an SAF Medical Training Institute (SMTI) instructor and meets the character played by Tyler. He's a captain. Nick Teo plays my good friend in the show. A love triangle develops among us."
Png said his character grows from "a naughty, devil-may-care person into a responsible husband", so there's lots of stability in his corner.
But it's the opposite for Kym Ng, who plays his wife. "The others are serving the country by defending it, but we play the part of the production line," she quipped, referring to how her character becomes pregnant after spending a romantic night with her husband.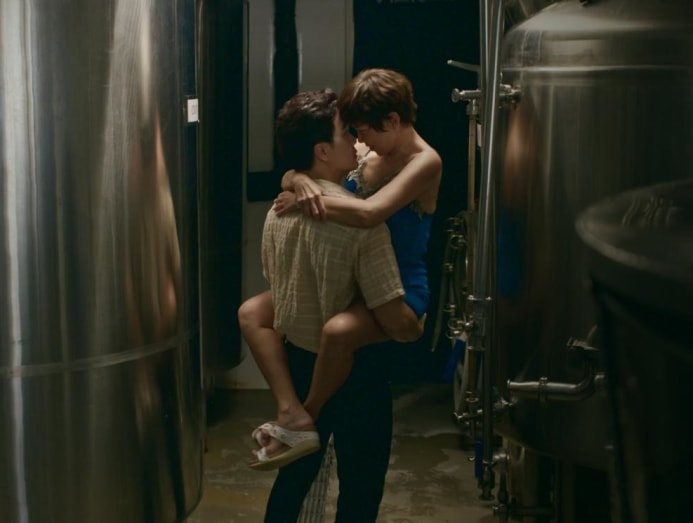 "In my entire career, I have never done any kissing or bedroom scenes," Ng declared.
That's a good 29 years of on-screen dry spells, but who's counting?
"I have always played aunties, never a princess type with romance and kissing," Kym said with a big laugh.
And so, she joked, her first on-screen kiss and bedroom scene were given up to Png.
"It's something I never imagined would happen. So, please watch," she guffawed.
In addition, she also filmed a scene in which her character goes into labour and is rushed to hospital. "It was very difficult, because I've never had a child," the actress said. "I don't know how to do it! I can't imagine what the pain is like."
In the end, "I think I screamed quite realistically," she said. At least, "the director said it was realistic, and that made me feel very accomplished!"
Catch When Duty Calls 2 from Aug 15, on demand for free on meWATCH or on weekdays at 9pm on Channel 8.