Scottish whisky meets soy sauce chicken rice at new pop-up bar
Sip on new cocktails and more at Auchentoshan's takeover of Original Chew Kee Eating House.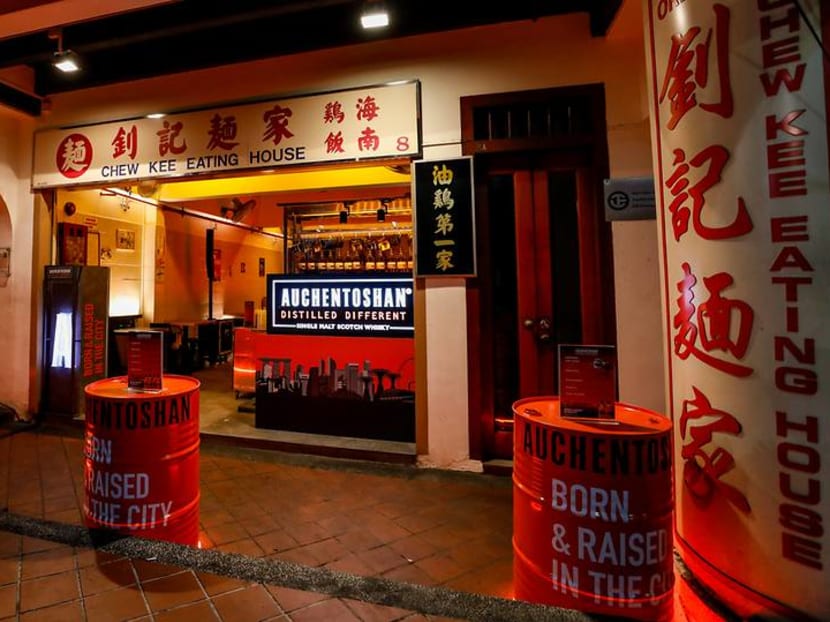 Are chicken rice shops the new bars? The newest pop-up bar in town would seem to suggest so.
At Original Chew Kee Eating House, known for its soy sauce chicken, you'll now find the Auchentoshan pop-up bar taking over in the evenings, serving up whisky flights and cocktails from Wednesdays to Saturdays, 7pm to midnight, until the end of August.
The pop-up bar will showcase five new Auchentoshan triple-distilled single malt cocktails, named Kueh-so Nice, Otokichi Sour, Orchard Highball, Kelapa Sea and Flowers By The Bay.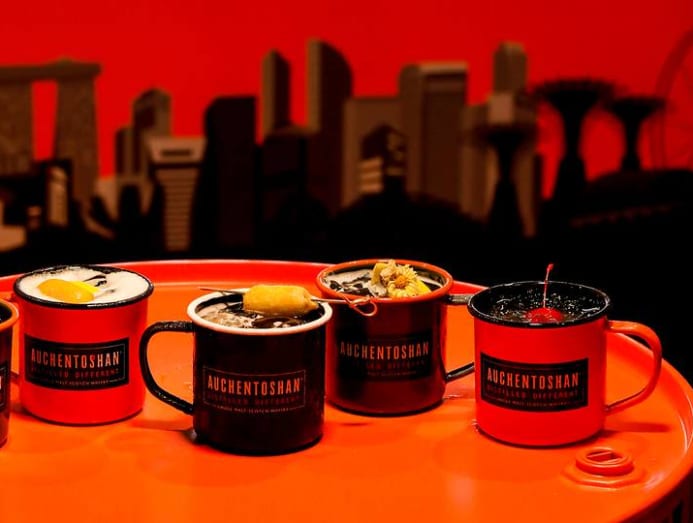 There will also be Auchentoshan whisky flights – a dram of Auchentoshan 12 Years Old, Three Wood and 18 Years Old priced at S$30.
In addition, a live band will play on Fridays and Saturdays.
Auchentoshan, founded in 1823 in Glasgow, aims to celebrate urban life and city living with its Born & Raised in the City brand campaign, of which the pop-up is a part.