Who's the 'Fiji water girl' who stole the show at the Golden Globes?
"Not the worst way to spend a Sunday", `grammed model Kelleth Cuthbert. We agree.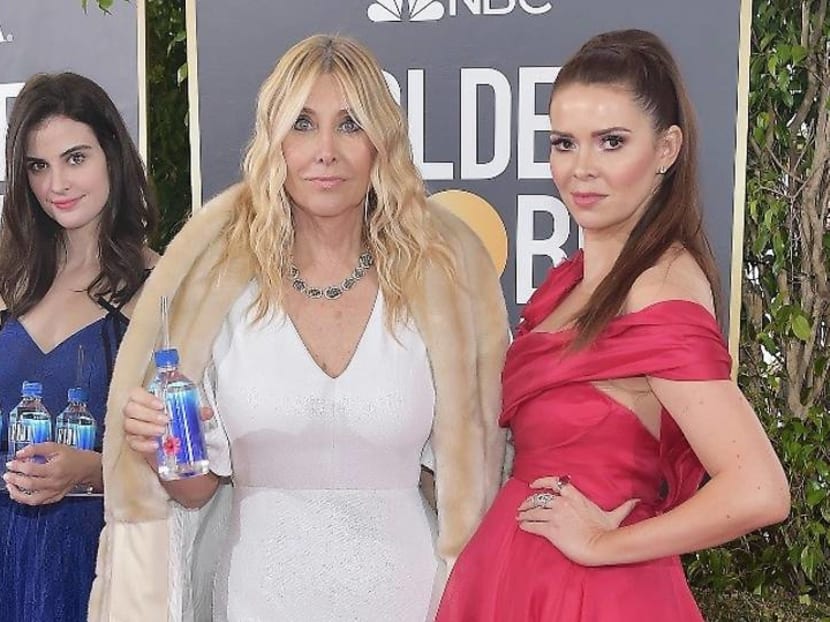 It looks we've just witnessed the first meme of 2019. Forget the winners – or the fashion fails – at the 76th Golden Globe Awards, it seems like the real head-turner on the red carpet at the event held earlier today (Jan 7) wasn't an actress, a reporter, or even a guest.
It was "Fiji Water Girl".
The brunette model in a royal blue dress appeared in the background of several red carpet photos, standing confidently behind the biggest film and television stars.
The viral sensation has since been identified as Los Angeles-based model Kelleth Cuthbert.
The Toronto-born Cuthbert posted a picture of herself smirking on the red carpet on her Instagram account, calling it "not the worst way to spend a Sunday".
With her unabashed smile and aluminum tray, it's clear Cuthbert stole the show with her non-speaking role.
Twitter users, sharp-eyed as always, quickly crowned her the first meme of 2019.
We all know who should have won Best Supporting Actress.
With Halloween only ten months away, it's never too early to start thinking of outfits.
The Health Promotion Board probably loves this "hydration advocate".
Some called for Fiji Water to recognise her invaluable contribution for the night.
Others, however, were more critical of her scene-stealing. 
Also, the California-based company has been the official bottled water brand of the Golden Globe Awards since 2015.
Last year, it began working with talent agency Matrix Model Staffing to present the bottles on the red carpet and have the bottles photographed more prominently.

The bottled water brand also acknowledged this crafty bit of marketing, although it was rather delayed, having tweeted only hours later. 
The 76th annual Golden Globe Awards saw surprise wins by Freddie Mercury biopic Bohemian Rhapsody and its star Rami Malek for best drama film and best actor.
With Mahershala Ali securing best supporting actor, the comedy-drama Green Book picked up the most wins, snagging best film for a musical or comedy and best screenplay.