Why I chose to buy an Executive Condominium instead of a BTO or resale flat
One home buyer's experience with trying to buy a flat led her to an option she had not previously considered.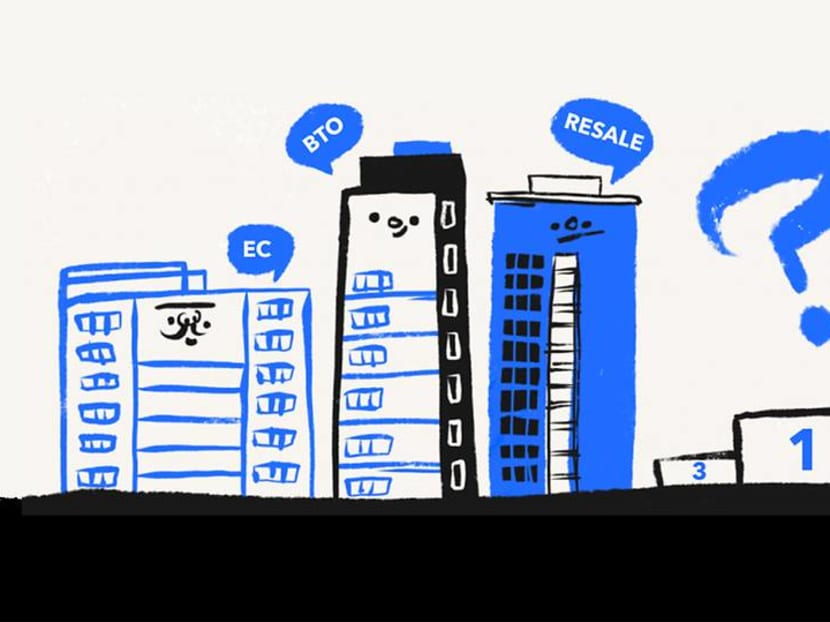 (Written on behalf of 99.co reader, Dawn Tan)
It may be the norm for local couples to apply for a Build-to-Order (BTO) flat before the wedding proposal, but I've never been a risk-taker.
There have been so many stories of BTO breakups so I wanted to be extra, extra sure before buying a home.
When my then-fiance proposed at the start of November 2016, and the application for Bidadari opened just weeks later, it felt like the stars aligned.
THE BTO REJECTION(S)
Bidadari is not only near both our parents' places, it's also an up-and-coming estate with plenty of amenities including an MRT. And as we were not holding the wedding ceremony anytime soon, the four- to five-year wait was not a problem.
Our hopes were dampened when we received a queue position that exceeded the flat supply. Though we had expected it, as Bidadari projects were always oversubscribed, it was still disappointing, especially because the wait for updates was painful, to say the least. I logged onto the HDB website every day to check on the diminishing racial quota and available units.
We then applied for Sale of Balance Flats in Kallang/Whampoa. These are unbooked flats from previous BTO launches. Unfortunately, our balloted queue position "far exceeded the flat supply" once again. This cost us almost a year's worth of time.
HUNTING FOR RESALE FLATS
Disappointed but determined to secure a good home, we started looking for resale HDB flats. We liked that older flats were bigger and had access to full amenities. Convenience is key. We also consulted a property agent whom we trust.
With a budget of S$600,000 to S$700,000, we searched for five-room or maisonette units in either Serangoon or Toa Payoh. However, we avoided flats that were more than 30 years old as we were concerned about the problems that might come with old HDB blocks.
After a few weeks of intense searching and Googling, we finally found one to visit: A five-room flat in Serangoon that was going for S$550,000. However, it still just didn't feel right. We estimated that renovation for an old unit could cost us around S$100,000 – not including furniture and appliances. That was not how we wanted to spend our hard-earned money.
THE INTRODUCTION TO EXECUTIVE CONDOMINIUMS
At first, Executive Condominiums (EC) were not within our consideration as they are more expensive than HDB flats. However, due to our diminishing options, our agent shared the pros of buying an EC – particularly, its potential return-on-investment after it privatises.
Because ECs are sold at a lower price compared to privatised condominiums, we would have significant potential earnings after an EC privatisation; prices are often inflated to match that of privatised condominiums on the market.
My husband and I agreed that we would be buying the apartment for own-stay, and possibly start a family here, so waiting five to 10 years before it privatised was reasonable. And condominiums within our budget were often too small in size – one-bedders or studio apartments. We realised that some of the ECs around our preferred neighbourhoods were still within our budget.
After working out a budget and consulting loan experts on how to maximise our CPF monies without forking out cash, all we had to do was shop for a unit.
We eventually settled for a unit in The Criterion at Yishun, for which we paid S$688,000. Yes, it's not exactly within walking distance of the MRT. But it was TOP-ing (Temporary Occupation Permit) just in time for our wedding, the price and size were right and everything worked out perfectly. Hundred Palms at Yio Chu Kang was on our list too, but its steep prices would have stretched us thin.
NO REGRETS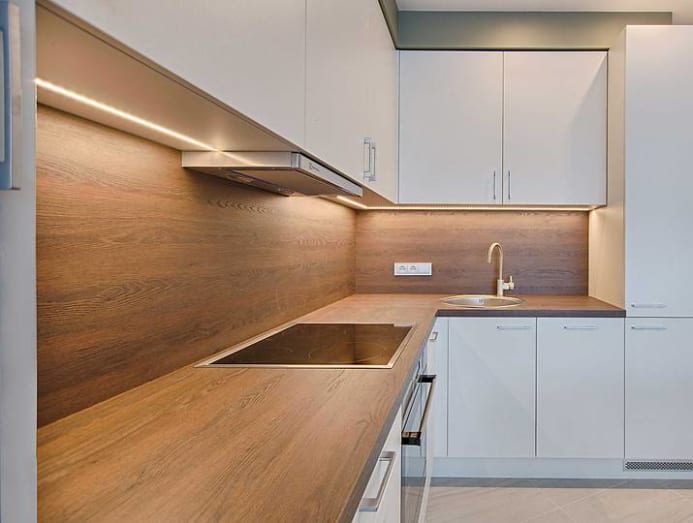 We would have been happy to live in any of the property types – all we wanted was a place to call our own.  But when we drive by the Bidadari project and see that it's still building, we are thankful we chose to buy an EC.
As ECs come with wardrobes and fully-equipped kitchens and bathrooms, we only spent S$30,000 on renovations. This includes additional storage for shoes and even a customised bed. The cash flow would have been much tighter if we had gotten a resale flat.
Recent EC project launches have also proved that EC prices are on a sharp rise; what we paid for was so much more affordable than what is available now.
Our home-buying journey was not as straightforward as others', but we learnt a lot about the property market. If you received a "bad" queue number for your BTO application, you might want to consider an EC instead. We're glad we did!
This story first appeared on 99.co.