Why Gal Gadot has a 'love-hate relationship' with her Wonder Woman costume
The actress shared how she injured herself wearing the iconic Golden Armour and why it was tough fighting against her off-screen buddy Kristen Wiig as Cheetah. Check out our videos below.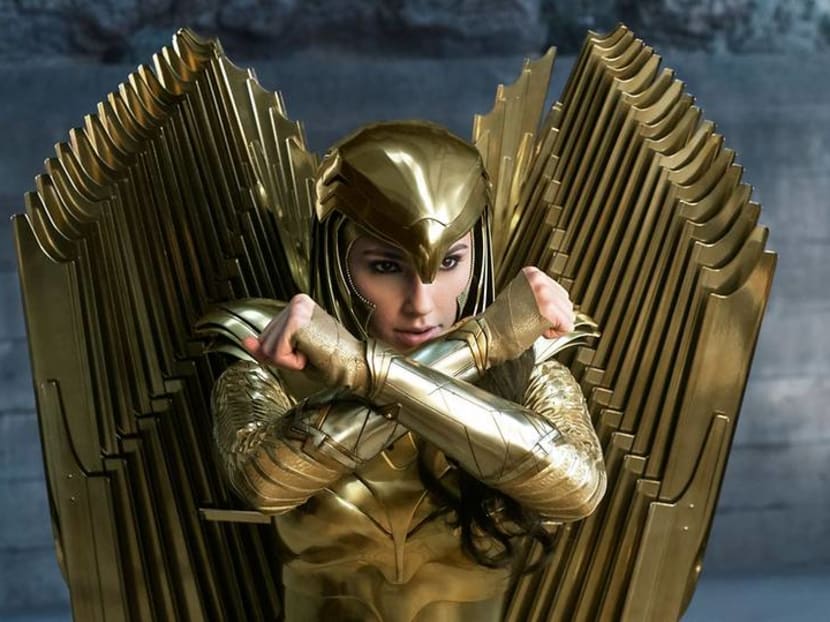 A lot has changed for Gal Gadot's Diana Prince since her standalone 2017 blockbuster smash hit Wonder Woman, where she stole both hearts and the global box office.
Gal Gadot has a new costume, Chris Pine is still in love with Diana Prince, Pedro Pascal's villain character looks a lot like someone we know, director Patty Jenkins as a Kristen Wiig fangirl – and some retro singing to end the interview.
In the highly anticipated sequel Wonder Woman 1984 – which is set to make its Singapore big-screen premiere on Thursday (Dec 17) – the Amazon warrior princess has moved from the original's austere 1940s to the loud and brash 1980s. She's left behind World War I for big hair, shoulder pads, neon lights – and yes, that exciting new costume.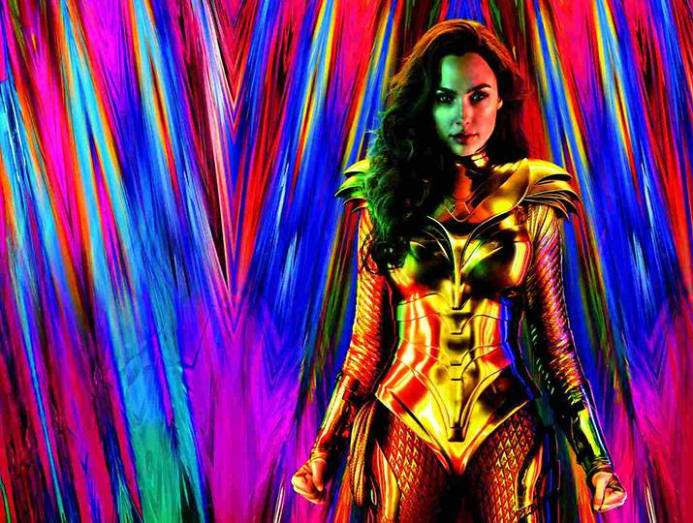 Those familiar with DC Comics lore will recognise this as her Golden Eagle armour, which first showed up in 1996 in the graphic novel Kingdom Come.
And yes, an actual, real-life practical set of armour was made for Gadot for the costume's live-action debut. According to Wonder Woman 1984 costume designer Lindy Hemming, it was "a long, long design process" with over 100 individual pieces.
But exactly how difficult was it to fight in such an elaborately fierce and shiny costume that comes complete with gigantic metallic wings?
"I have a love- hate relationship with it," Gadot confessed with a laugh, during a video interview with CNA Lifestyle. "As far as the Golden Armour goes, it was not comfortable."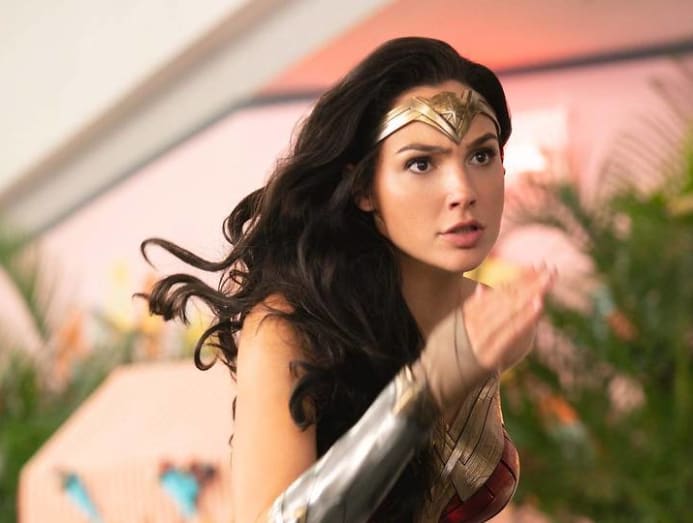 Throw in the fact that Gadot does most of her own stunts as much as possible and you won't be wrong to imagine there would be some form of casualty.
Gal Gadot, Chris Pine, Pedro Pascal and director Patty Jenkins talk about making the highly anticipated sequel to 2017's Wonder Woman and why it's relevant during the pandemic even if it was filmed way before.
"First of all, I have an amazing stunt team that helps me out whenever I cannot do some of the stuff. So we share the burden. And this movie really took it to the next level!" shared Gadot.
But, she added, "I did injure my shoulder and my neck. We really tried to make it practical and it challenged me. But now that I've watched the movie, I'm like, 'Yes!' I was so happy I did it! You just forget how much you've suffered, just because it looks so pretty."
And "pretty" it sure did look in the movie, with the fight scenes coming across as a beautifully choreographed dance, especially with cast newcomer Kristen Wiig as Cheetah.
Was it hard to fight with Wiig, especially since the pair have famously become such good buds?
"The physicality part of it was hard because there's so much to think about – like how to move and to do it without hurting her," admitted Gadot. "It's a lot."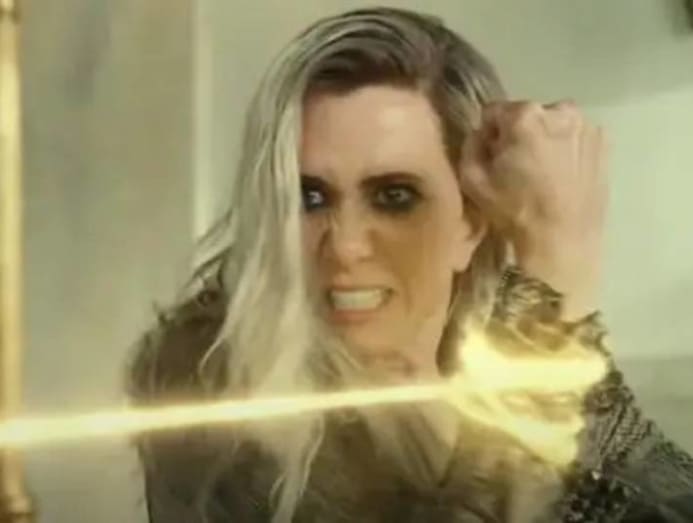 "But working with Kristen was the best because she made everything so delightful.  She's fun, funny and a generous partner and it was so much fun. We would work in the mode of the character: On 'action' we will do everything. But on 'cut', we would be like 'Oh my God, are you okay? Did I hurt you? Okay, let's sing, let's dance and let's lose ourselves!' It was just fun."
Wonder Woman 1984 is out in Singapore cinemas on Dec 17, with sneak previews on Dec 16.