Tips on how to set up a comfortable – and stylish – home office space
From a proper desk and chair to ensuring you have enough light and good coffee – here are the things you will need to ease your transition to being a homeworker.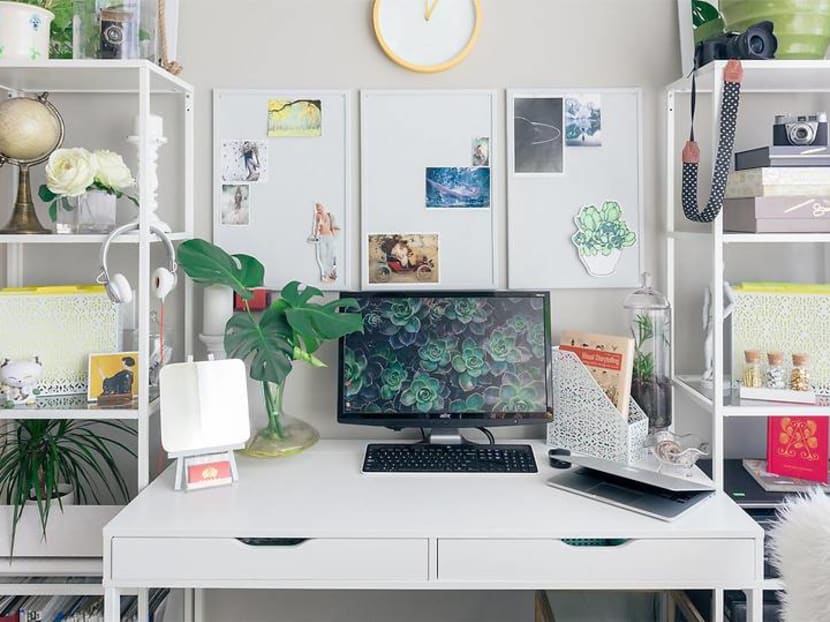 As the coronavirus forces many of us to work from home, now is the time to consider the strange hybrid space of the home office.
We find ourselves jabbing away at our keyboards in strange places, a kind of interior limbo. I have been working from home for 25 years, and I know what I am doing.
Here is my advice for what you will really need over the coming unsettling weeks and months.
A DEDICATED SPACE
You may not have room at home for a separate office but, if it can be done, make it a priority. If not, then under no circumstances try to make a "home office" out of a hopeless space that cannot be turned to any other use – a half-landing, a bit of leftover corridor.
It will feel temporary and uncomfortable, a domestic exile. If you are short of space, try to reimagine a part of the living area as a temporary office – one end of the sofa or a dining table, for example. It is better to be in a decent room with natural light than an ad-hoc corner beside the vacuum cleaner.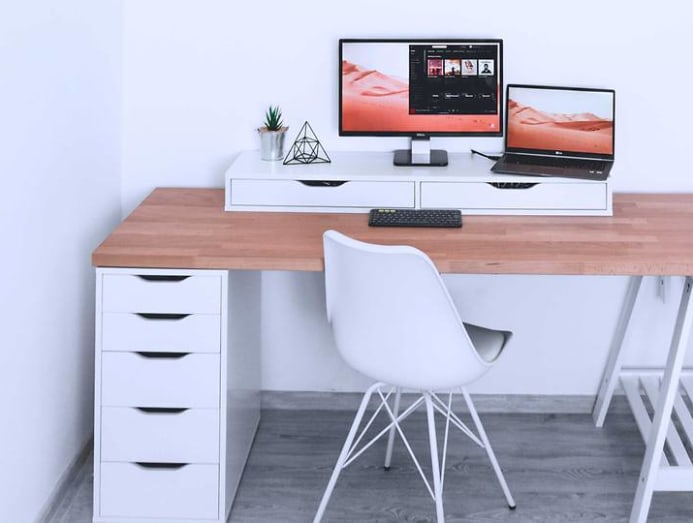 A DESK
This is everything, the homeworker's battlefield and control centre. If you can, get furniture that didn't come flat-packed. I bought a massive mid-century Danish desk in teak about 15 years ago. It cost more than I could afford, but it has bookshelves and drawers that open and shut perfectly. It is too big for every home office I have ever had. But it has plenty of space for mess.
MESS
The aesthetics of untidiness divides opinion. Some are deeply displeased by stacks of paper and piles of books, but I like them. Papers, notebooks, desk lamps and books are a kind of colonisation, the demarcation of a surface. I am surrounded by my own creation. The stacks are an opportunity to create an architecture of text with my own hands, to model my own environment, build it and change it.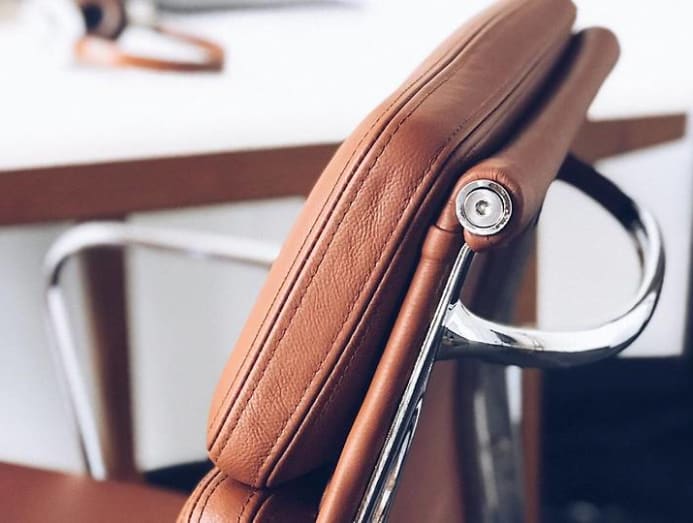 A CHAIR
This is one of the trickiest items to get right. You will probably want a comfortable model, like the one you had in the office-office. It looked fine there but it will look ridiculous in your home and make everything else look wrong. I am an architect, so I have compromised by buying a cheap(ish) fake version of a beautiful chair by a famous designer that looks as if it should be comfortable.
A WINDOW
Critical, this. Your window is a visual umbilical to the real world. The clouds, the sky, the sun, the birds, the trees, the buildings and people create an animated collage of subtle and constant change, even if your view is, like mine, rubbish.
Too much time staring out of the window begins to look like time-wasting. But, in fact, most office work is time-wasting anyway, and looking out of the window is a legitimate and enjoyable pastime, usually accompanied by some light form of thinking. Which is work.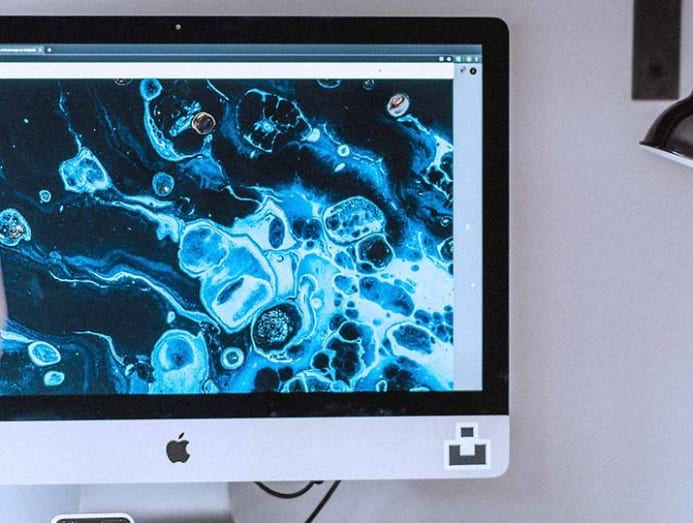 LIGHTS
Very important. If you are lucky, you will have natural light for part of the day but you will need artificial light at other times. Never leave all the work to ceiling lights. You may have a single bare bulb hanging from a ceiling rose. This is the worst option and will make you nauseous. Halogens are better, but only as background.
What you really need is a big, adjustable desk lamp. An Anglepoise is good. I have two, which take up a lot of space, but they allow me to change the mood from brooding darkness relieved by a single pool of light, to twin beams or blinding light with everything on – the visual equivalent of a double espresso. Which reminds me . . .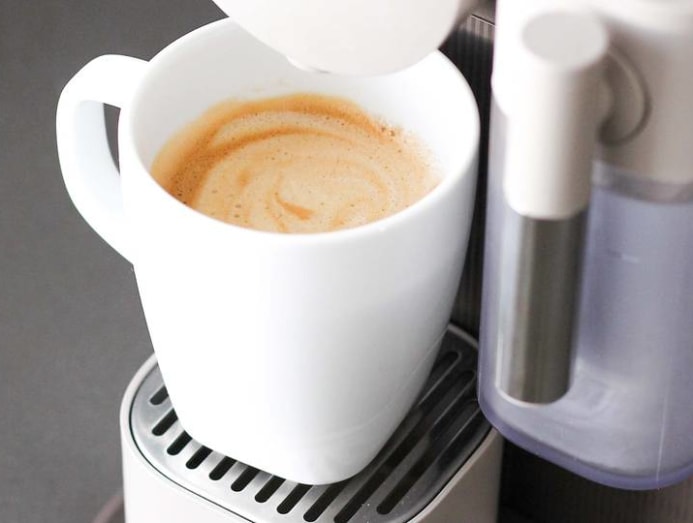 COFFEE MAKER
No aesthetic parameters here, just make it good.
A READING CHAIR
This is optional, but sometimes you will need to read. If you have space for a second, comfortable chair, occupy it. It will make you feel like your environment has changed without leaving your office.
I have a choice of Modernist steel-and-leather chairs by famous architects, which are not quite as comfortable as they look, but one has proved extremely useful for piling up old newspapers. The other has room underneath for storage.
WALLS
Do not confuse your home office with a dumping ground, in which all the second-rate crap deemed not good enough for the rest of the house is exiled. If a picture is too ropy, dated, faded or uninteresting for the living room, it is no good for the home office, either.
Neither is your workspace a cupboard. If you store old furniture in here, it will make you feel as if you are in a simulacrum of an office and impart a sense of redundancy. You are working. You are not in temporary storage.
DOORS
Even more useful than walls. A closed door is a sign that you are at work. It is, unfortunately, illegible to children.
FAMILY PHOTOGRAPHS
Don't do it – you are at home. Mostly, your family will be a few metres away. Go take a look at them occasionally instead.
TOOLS
A laptop is ideal as it can be closed, enabling you to use your desk for something else. There is no IT department at home, so invest in a good computer and back it up (I have not backed mine up). 
A FOOD-FREE ZONE
Unless your home office is literally on the edge of the dining-room table, your desk is not a dining table. Eat elsewhere. Eating at your desk is an oppression forced on office workers who need to look busy or who have squandered their lunch hour on something else.
A GOOD AURAL ENVIRONMENT
Offices should be noisy and homes should be quiet. Often, the reverse is true. You will be amazed by how much goes on around you, in even the quietest street. Vans will arrive all day, delivering tiny parcels and food to your neighbours. Your hallway will start to look like an Amazon distribution warehouse.

Magpies are a nuisance, too, along with car alarms, planes, motorbikes, police sirens and much, much else.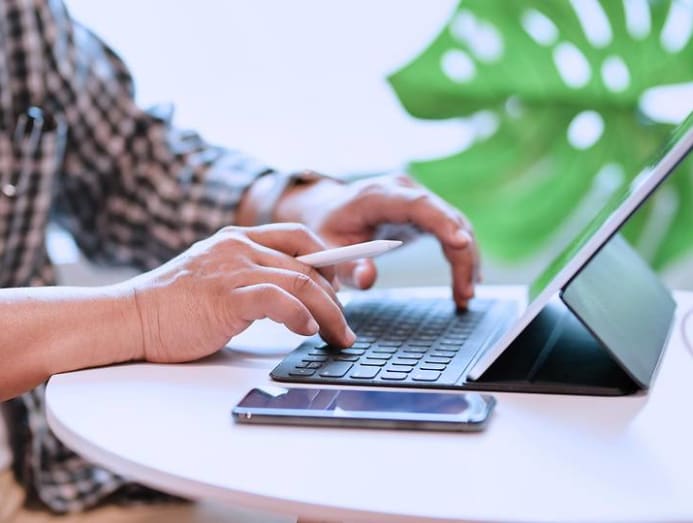 WORKWEAR
The working-at-home fashion question leaves me cold. Some insist that being able to lounge around in pyjamas, ragged dressing gowns or sweat pants is a joy, while others dress up as if going out to work in case they need to make a video call or just to make them feel like fully functional human beings, part of productive society.
The irony is that some people who work from home end up looking homeless. You will find your niche, but not having to wear uncomfortable shoes all day is an advantage.
BOOKS
I have lined my walls with books so no wall is showing except for a small section of bare painted brick above the door. If you work with words, then what is better than to surround yourself with them? There are the reference books, which I use less and less, but also novels, folios and magazines.
Change them around occasionally. When you get stuck, open something at any page. It almost certainly will not help but at least you will be justifying keeping all those books.
THE REST OF THE HOME
Remember that we all work at home: We think in the bath, we write emails while watching films, look at news during breakfast and mull over ideas and perceived slights in bed.
We are all homeworkers now, but having a dedicated space gives you a place to do it so that when you are there you know you are working, and when you are not you are relieved of all other responsibilities. Ghettoise your work. Make it not an exile but a relief.
By Edwin Heathcote © 2020 The Financial Times