Florida governor classifies WWE as 'essential business', live shows to carry on
Despite one wrestler having tested positive for COVID-19, World Wrestling Entertainment was given the green light because it was deemed 'critical to Florida's economy'.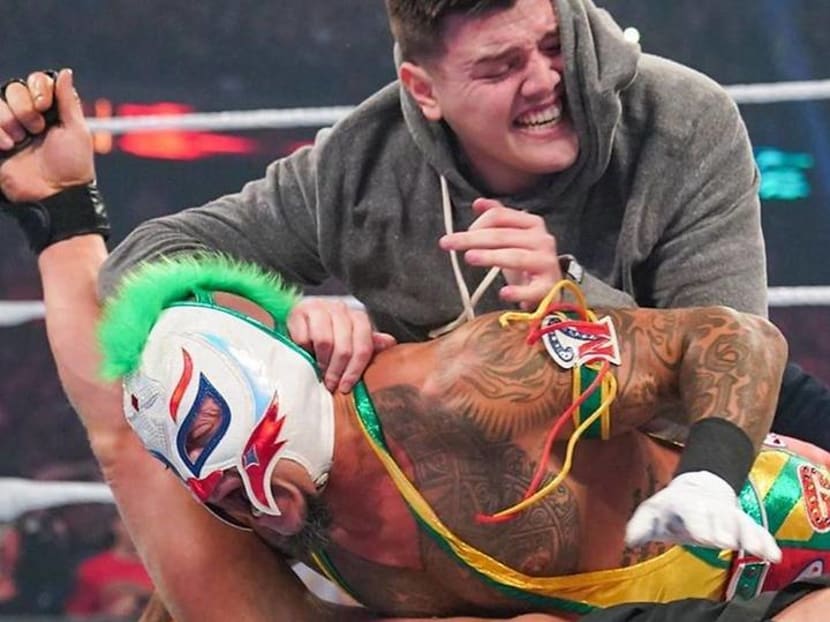 Professional wrestling is basically a live event with lots of sweaty, physical contact. But Florida's governor Ron DeSantis has decided to allow World Wrestling Entertainment's (WWE) live shows to continue by designating them as an "essential business". 
WWE resumed live shows – but without fans – in Florida on Monday (Apr 13).
ESPN reported that a spokesperson from the governor's office gave the explanation that "employees at a professional sports and media production with a national audience" were deemed as essential because they were "critical to Florida's economy".
At least one wrestler has already tested positive for COVID-19, according to Entertainment Weekly.
Orange County's Mayor Jerry L Demings also issued a statement at a press briefing, saying: "Initially there was a review that was done and they were not initially deemed an essential business. With some conversation with the governor's office regarding the governor's order they were deemed an essential business and so, therefore, they were allowed to remain open."
He added: "They're like a small family of professional athletes that wrestle and if one of my family members tested positive in my house that would be concerning to me. We would have to make some provisions at my house so the rest not get infected. I assume from a business perspective the WWE is doing that type of analysis of its own family."
The WWE also attempted to justify the move, telling TMZ: "We believe it is now more important than ever to provide people with a diversion from these hard times. We are producing content on a closed set with only essential personnel in attendance following appropriate guidelines while taking additional precautions to ensure the health and wellness of our performers and staff. As a brand that has been woven into the fabric of society, WWE and its Superstars bring families together and deliver a sense of hope, determination and perseverance."
At the moment, Florida is battling COVID-19, with more than 20,000 confirmed cases so far, of which there have been a recorded 470 deaths.
According to Entertainment Weekly, DeSantis has received flak for failing to come up with a suitable response, as well as for erroneously stating that he did not think there was a single COVID-19 fatality under the age of 25 in the US. The Daily Beast also reported that DeSantis overrode county officials and has allowed churches to stay open for service despite the outbreak.