The lyrics are out there: X-Files stars reunite to sing theme tune with fan-written words
Fox Mulder and Dana Scully – or rather, David Duchovny and Gillian Anderson – and other cast and crew of the show get together to record a new version of the famous tune for charity.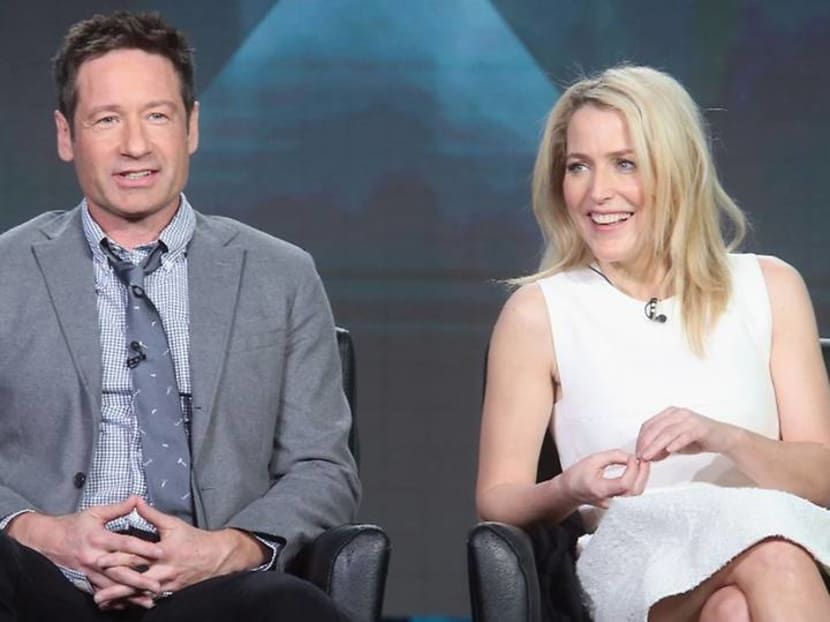 If you've ever wondered what the haunting X-Files theme tune would sound like with lyrics, wonder no more.
There's a version of it out there and it was created by the cast and crew of the cult '90s TV show themselves.
David Duchovny and Gillian Anderson, who played main characters FBI agents Fox Mulder and Dana Scully, respectively, have reunited for this special project that benefits the World Central Kitchen, according to Variety.
A total of 33 members of the cast and crew came together, virtually of course, to hum and sing the theme tune of the show with lyrics that were penned by fans.
These include series creator, Chris Carter, executive producer Frank Spotnitz, as well as series regulars such as Mitch Pileggi (who played Walter Skinner), Robert Patrick (John Doggett), Annabeth Gish (Monica Reyes) and William B Davis (Cigarette-Smoking Man).
The fans, Jennifer Large and Rebecca McDonald, won a challenge set by Spotnitz to write bespoke lyrics for the tune. 

The clip for the video starts with: "The unforgettable theme to the X-Files had no lyrics. Until now."
One by one, the cast and crew then start singing the words: "Deep conspiracies/Unsolved mysteries/Spooky UFOs/Files that have been closed/Fight now if you dare/The truth is still out there."
Spotnitz told Variety that he wanted to find a way to get the gang back together to do something positive during lockdown.
Carter added: "We wanted to gather The X-Files family together during these trying times to put some hope and spirit back into the world. And use the occasion to give thanks and donations to those who need it most."
Duchovny tweeted the video on Saturday (Aug 22), saying: "I know this is silly, and it doesn't feel like a silly time. But I also know we have an energetic, compassionate, loyal and generous fan base who always mobilize to help a great cause."