'I'm very happy to complete a part of my dream': Actress Xiang Yun is now officially a nutrition consultant
The 60-year-old actress took to Instagram on Friday (May 20) to share celebratory pictures from her graduation ceremony, and thank her family, college and classmates for their support.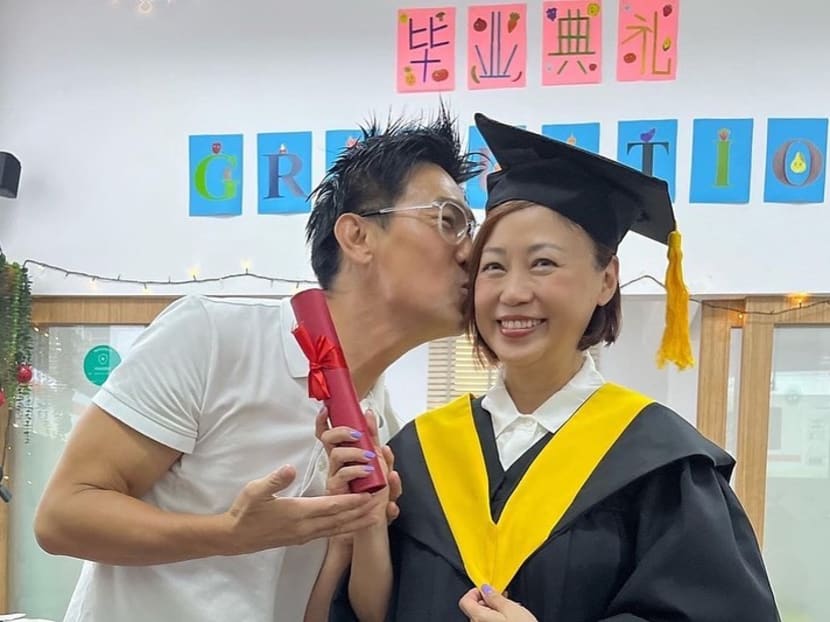 It's convocation season – and celebrations are in order for local actress Xiang Yun, who has completed a nutrition course from the International College of Holistic Health.  
"Today, I am very happy to complete a part of my dream. In addition to understanding a healthy life and nutritious diet, I also understand that true health includes all aspects of the body and mind," she wrote on her Instagram page. She's officially a nutrition consultant now. 
Her husband Edmund Chen also took to social media to honour the actress' achievement, noting that he had witnessed her "persistence and hard work in the past one year and eight months". 
The actress admitted that it was "challenging" to return to life as a student, after having been away from campus for decades. Chen, too, revealed that his wife had to juggle filming and nutrition classes throughout this period. 
Said her son Chen Xi on Instagram, "I didn't expect myself to get emotional over this. But I always remember how my mum loved to learn; how she never had the chance to complete her education journey due to financial challenges in those days.
"Like many of them in that generation, she gave it up, started working for the family, and became the woman you knew on the screens."  
Her colleagues and friends in the industry, including Huang Biren, Quan Yifeng and Pan Lingling, also congratulated her on her Instagram post.
Congra-duations, Xiang Yun!