Ya Hui, Desmond Tan, Pierre Png experience farm life in Sungei Tengah for new TV drama
While filming Home Again, a Chinese New Year-themed Mandarin drama revolving around a vegetable farming family, a lot of sunblock was used.
What's life on a vegetable farm in Singapore like? Few of us can say we know the answer, but some of local television's biggest names now do – sort of.
Pierre Png, Desmond Tan, Ya Hui, Priscelia Chan, Richard Low, Edwin Goh and more got their sun hats on to film the drama Home Again, a family drama set on an agricultural farm.
Filmed on location on a farm in Sungei Tengah, Home Again is this year's Chinese New Year-themed drama (you'll have noticed there is one every year that explores familial relations and concludes with a happy reunion).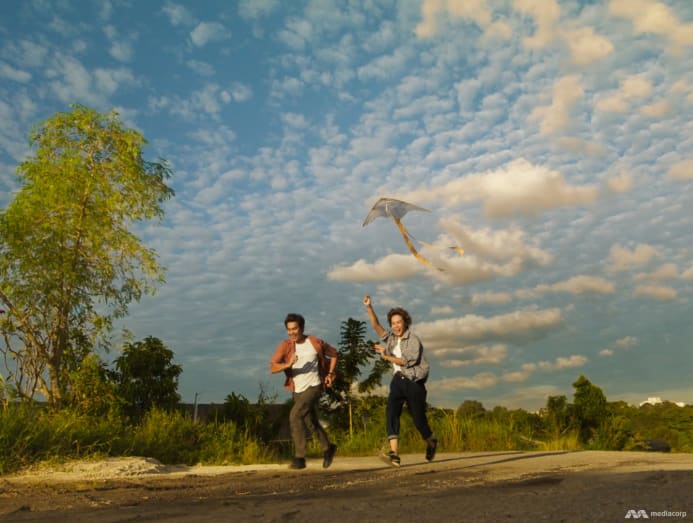 The story follows a farming family that falls apart after their son (played by Tan) goes missing. Many years later, he returns and begins to help out on the farm, but that's only the beginning of more drama.  
The cast also boasts veteran actress Zheng Wanling, who has made just a handful of television appearances since the 1990s.
At a Facebook Live session on Thursday (Jan 13) to promote the show, several of the cast members said they were happy for the opportunity to go to work amidst the sights, sounds and smells of nature.
When she first began the project, Ya Hui said, "I was really happy at the thought that I'd get to spend three months enjoying pretty scenery. To be able to get close to nature was very enjoyable." And, she added, "There were some beautiful sunsets out there."
Of course, there was also the blazing sun to contend with. She and Tan joked that there was a lot of sweating going on.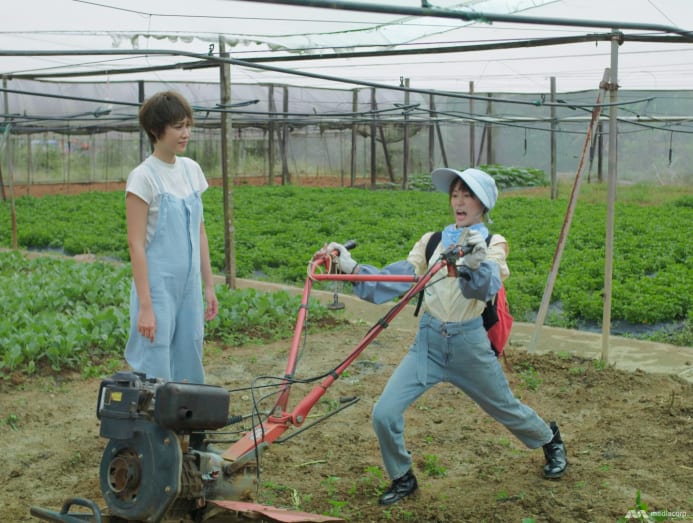 "We needed buckets of sunscreen," Tan quipped. What's more, "There's no shade in the vegetable patch," Ya Hui said, and since the veggies are grown under huge swathes of protective netting, it got quite stuffy and sweltering within.
Glistening under the sun wasn't the only task for Tan, who, in addition to taking on the physicality of the role, also exercised his creative faculties by writing the lyrics of the theme song and performing it.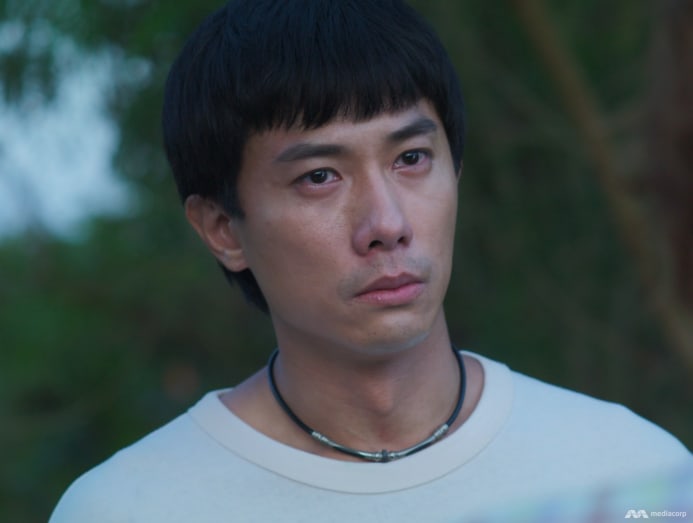 He found that because the pandemic has made it an emotional time for many people, writing lyrics that reflected emotions of familial longing came rather naturally.
Inspiration came from talking, for example, with colleagues from Malaysia who weren't able to go home and see their families and were missing them, he shared, which translated into a song with universal relatability.
Home Again is available on demand for free on meWATCH from Jan 17 and on Channel 8 starting Jan 18 at 9pm.