'Watch your back': Yahui's resolution after hurting hers on New Year's Eve
The 33-year-old actress "couldn't even take one step forward or lie flat on my back".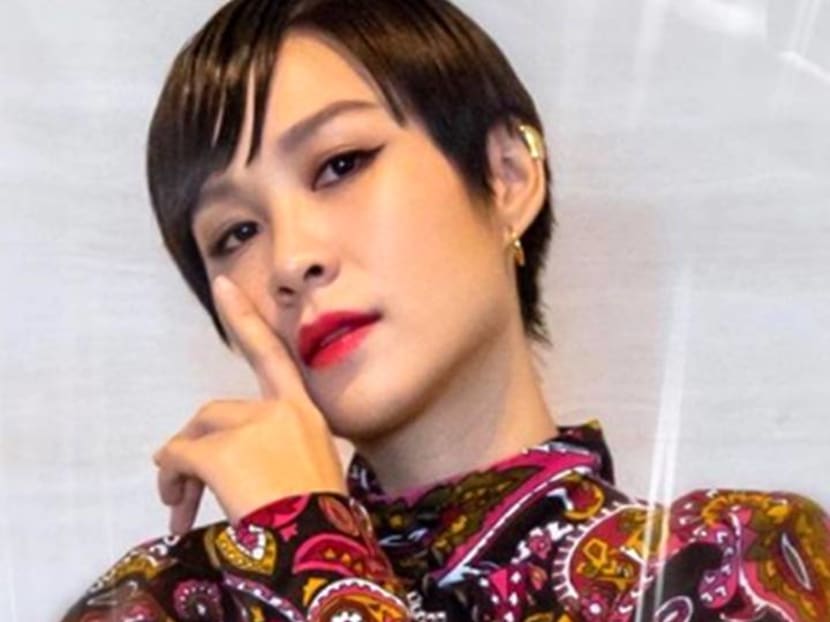 Make-up, hair styling, wardrobe check … and a backache? That wasn't the accessory Mediacorp artiste Yahui had in mind to bring along to the recent New Year countdown event but she bravely did.

In an Instagram post on Jan 8, the actress revealed that she sustained a lower back injury on the eve of 2021 that made her realise that "There are many little things in life we should be thankful for - being able to walk, stand, sit, squat, dance, jump, toss and turn on the bed, bend down or reach out to take something".

While the 33-year-old didn't reveal how she hurt her back, she described the pain as so immense that she "blanked out when I couldn't even take one step forward or lie flat on my back".

Even in that situation, the Star Search winner's first thought was "Jialat. I've many action scenes next week. How?? S***!!" My tears rolled down uncontrollably when this thought kept replaying in my head".

She also didn't want to worry her parents or let her fans down. "Later that day, I took more than 5 mins to get seated in the car, a long while to walk from the car to the lift (it's just a few seconds walk usually) and it took me forever to reach the bathroom. I wanted to act tough in front of my parents but my back was so weak I just couldn't speed up", she wrote on Instagram.

"My friend had to fetch me to passion for styling because I had a countdown event that night. I know I shouldn't have attended the party but some of you had signed up for it because of me, so I didn't want to disappoint you all on the last day of 2020," she added.

It wasn't a great way to start 2021 according to Yahui's post: "I really felt like a baby that day. My parents had to bring food to me, my brother had to fetch me to and fro from the event and help me change into my slippers after that, my stylists had to support me when I walked and my mum had to wake up in the middle of the night to help me get changed... Thank you".
The actress reassured fans that she is recovering well and had been in bed since Jan 1. "It's like another stay home period for me, just that I can't move around as much as I want to," she wrote, ending with a reminder to her fans to take care of themselves: "Please take good care of yourself okay? No wonder people always say, "Watch your back!" Now I know why".