Designer Yang Derong puts his best face forward – all 400 of them
As his art exhibition at the National Museum Of Singapore prepares to open on Jan 18, the National Day Parade art director reflects on what style should and should not be.
As a fashion designer who dresses people, Yang Derong understands that we start out as a blank canvas, and clothes and accessories are the means through which we make that canvas tell a story.
Nothing says that more clearly than his latest art project, #FaceOfTheDaySG. It started out as a digital "visual dialogue" in which he posted one picture to Instagram a day for a year of himself dressed in various outfits and personas. Each of the pictures addresses a social issue, trend, current affair or cultural festival, and was intended to provoke discussion and thought. Collectively, they represent a zeitgeist.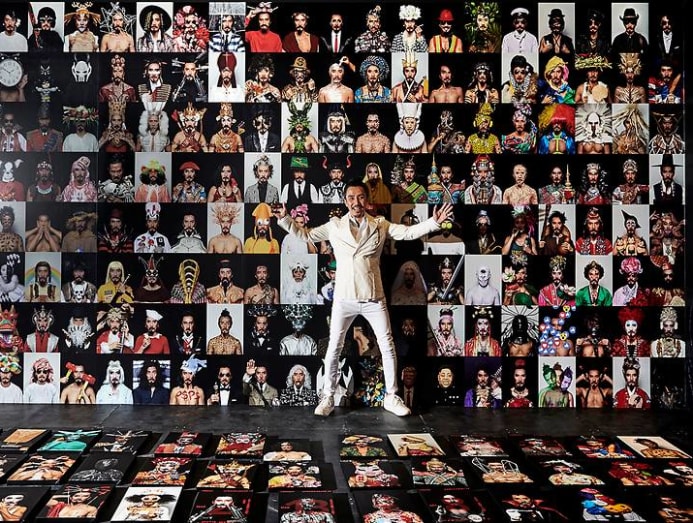 Now, those photos have been turned into an interactive exhibition complete with augmented reality, running from Jan 18 to Feb 17 at the National Museum Of Singapore as part of DigiMuse Presents at Singapore Art Week 2019.
To see multiple images of his own face staring out at him from the walls and even the floor, he says, is "really quite scary! They've all appeared, all 400 of them, in a confined space. It's trippy. We wanted it to overwhelm."
The #FaceOfTheDaySG project involved about 20 collaborating photographers, makeup artists, writers and designers, including playwright Michael Chiang.
The concepts, and most of the costumes, were the work of Yang himself – and it's light work that comes naturally to the 54-year-old. Not only has he designed costumes for theatre, including the musicals Forbidden City: Portrait Of An Empress and Beauty World, he has also served as the art director for the National Day Parade three times – four, in fact, if you count this year's upcoming event.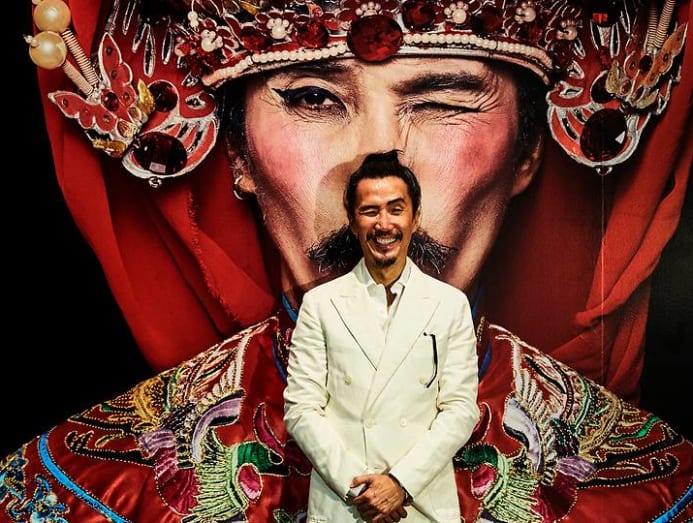 His career in fashion, image branding and creative consultancy has spanned decades, starting with multiple fashion labels in the 80s, including The Island Shop at Tangs department store, and going on to encompass international postings with French designer Jean-Charles de Castelbajac as well as clothing brand Espirit as its global image director. (Just don't ask him about his brief stint as a model alongside Chuando, way back in the day.)
"My fashion design experience helped me to piece together costumes or make things or add things on costumes to make them more authentic, or to stylise them or to make them larger than life," he said. 
For instance, "some of the headgear we made ourselves, with hot glue. Or, we added special shoulders, or collars, or made special eye gear. And, of course, I know about fabrication, how certain materials work well. I think the production value was something that I, in particular, was really obsessed with because I didn't want it to be a joker selfie picture."
Each of the faces, shot in the style of the old-fashioned daguerreotype, evokes a different feeling and sense of occasion.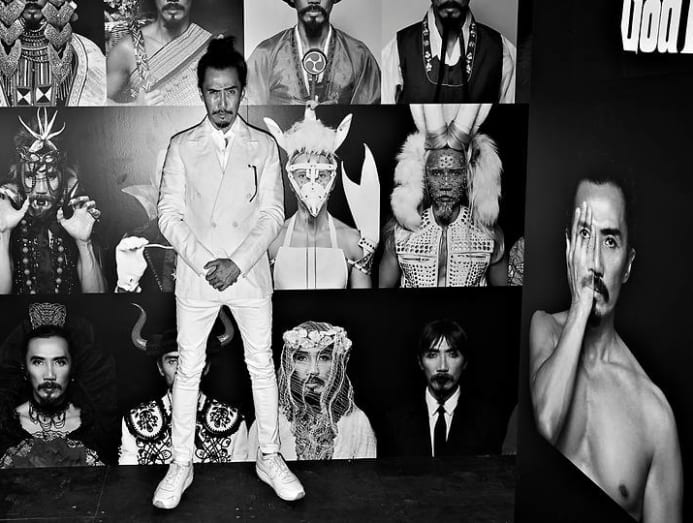 When it comes to dressing people in real life, the idea is surprisingly similar, he said. "Dressing up should empower your personality and who you are. It doesn't mean you have to blend in. It means that you can express yourself and paint your personality, but without it pre-empting who you are. Sometimes, some people dress a certain way because it's a nice mask for them – as a cover for their own insecurity or some things they're not too confident about. It shouldn't be that."
He continued: "How you dress should liberate you. I'm not putting you in fashion. I'm putting you in something that's almost like your second skin, that will make you feel good, that empowers you to go about your day with confidence. Because fashion and trends are not something we need every day. It's empowerment that we need every day."
At CNA Lifestyle's Style Switch workshop (details below), Yang will help five individuals address a style area of their concern, offering practical tips with the aim of empowering them to look and feel better. Participants stand to win up to S$150 worth of clothes from UNIQLO. 
As for his personal sense of style, he has only one rule. "Fashion trends aside, it's so important to dress appropriately," he said. "There are so many fashion tribes, and that's wonderful because it really shows tolerance and acceptance in society. With that, we have to play our part, too, by being appropriate. You know how some tai-tais are just too overdressed for the wet market? 'Aiyah, so wet ah, my shoes, how?' Don't wear those shoes. You're kind of extending your social status onto other people, which is unnecessary. We should be considerate, informed and mindful."
That said, a peek in his wardrobe shows clearly that he favours white shirts: He has about 50 of them, all with different collars, in different materials. Finding your style is like "a relationship you cultivate over the years," he said. "It's like falling in love. When you fall in love with cigarette pants, it's very hard for you to wear bellbottoms."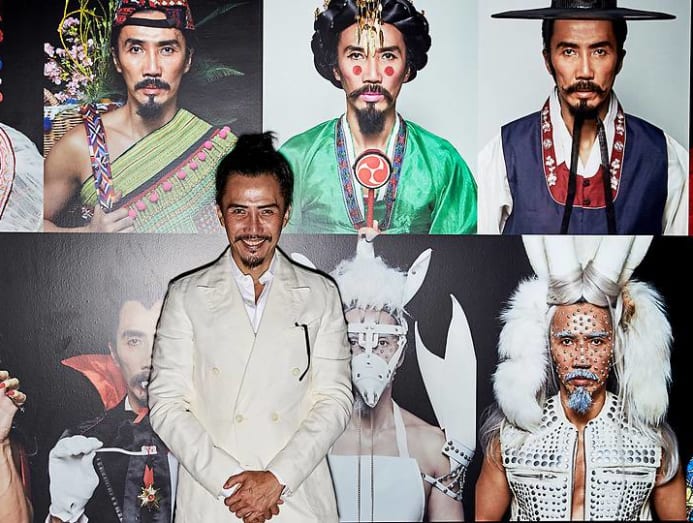 And, in any situation, whether it's putting on your outfit of the day or your face of the day, "your personal style has to shine through. It's more about substance than style. I think great style is something that is appropriate and that oozes your own charm, whatever it may be."
If he had to pick three "faces" to spend his life in, it would be these.
TRAY CHIC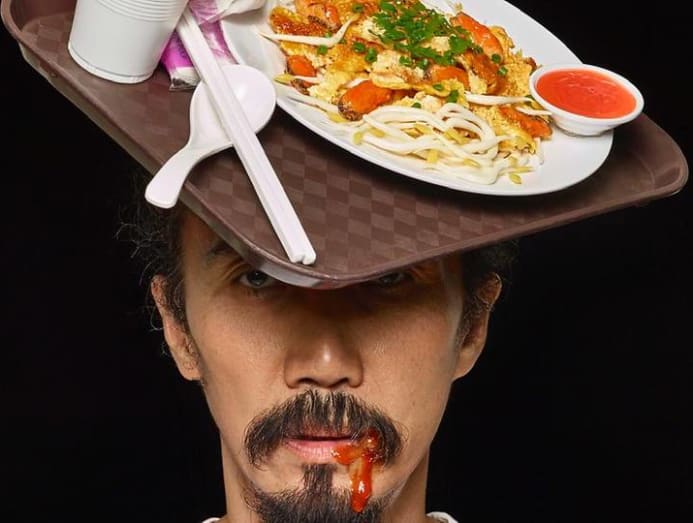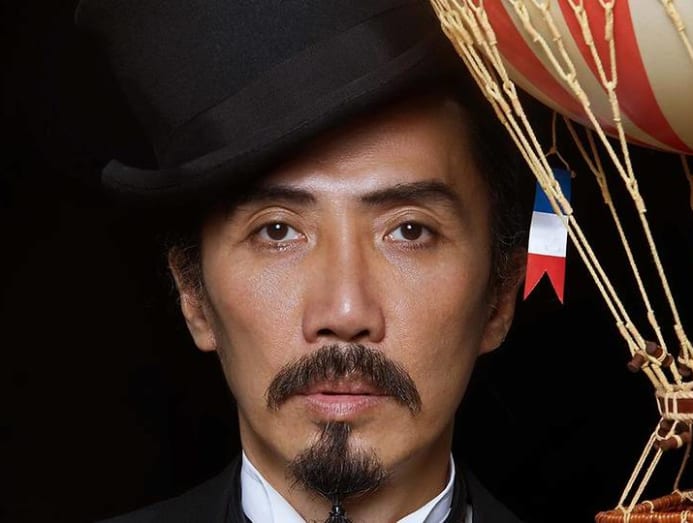 MERIDIAN
"Etre bien dans sa peau – I'd like to be perpetually well in my own skin. Importantly, I hope all my meridian points flow with good vibes, good health and energy, and that I'll be mindfully alive."

TERMS & CONDITIONS
 
This contest is organised by Mediacorp Pte Ltd ("Mediacorp"). This contest is valid from 17 to 28 January 2019, and is open to all residents of Singapore who are above 21 years old except for employees of Mediacorp, its related companies and their immediate family members. By participating in this contest, the participant agrees to be bound by the official rules, regulations and decisions of Mediacorp.
 
5 winners will be selected. Each winner is permitted to bring 1 friend.
 
By participating in this contest, the participant agrees to participate in any form of publicity for this contest. Mediacorp reserves the right to disqualify any winner(s) in the event that the winner(s) refuses or fails to participate in such publicity for this contest.
 
The invite is non-transferable or exchangeable for cash, credit, goods or services. Mediacorp reserves the right to replace the invite with other invitations of similar value without giving prior notice.
 
The decisions of Mediacorp on all matters relating to this contest are final, conclusive and binding and no appeals or correspondence will be entertained.
 
Mediacorp reserves the right to reject any entry for any reason.
Personal Data
 
By participating in this contest, participants agree that their personal data may be used by Mediacorp and the Mediacorp group of companies (collectively "Mediacorp") to send them marketing and advertising materials in relation to goods and services of Mediacorp and its business partners, and for research and analysis. If you have any questions relating to Mediacorp's collection, use and disclosure of your personal data, please contact Mediacorp's Data Protection Officer at

dpo

[at]

mediacorp.com.sg

.
Contest Conditions
 
The tickets are not redeemable for cash, credit or any other items with Uniqlo and Mediacorp.
Others
 
Mediacorp reserves the right to change, amend or add to these terms and conditions without prior notice. Mediacorp further reserves the right, without any liability on its part whatsoever, to cancel, postpone, or in any other way terminate this contest at any time without prior notice.
 
No obligation will be incurred by Mediacorp or its sponsors by reason of participation in this contest or by reason of anything done or omitted to be done by the participants as a result of or on account of this contest. Mediacorp shall not be liable or responsible for any and all losses, damages, costs and/or expenses (of any nature whatsoever) suffered by any participant arising from any failure or refusal, for whatever reason, to deliver or transfer, whether by Mediacorp or its sponsors, the prize or make good on any promise or offer to the participants.
 
Each participant expressly acknowledges and agrees that Mediacorp shall not be liable to any of the participant(s) for any injury, loss or damage whatsoever or howsoever caused arising directly or indirectly in connection with this contest or the prize, including any loss, damage or injury.
 
These terms and conditions and this contest shall be governed by and construed in accordance with Singapore laws.