Check out actor Yao Wenlong's new S$400,000 Johor Bahru home
The 4,000 sq ft townhouse is a short walk away from a night market.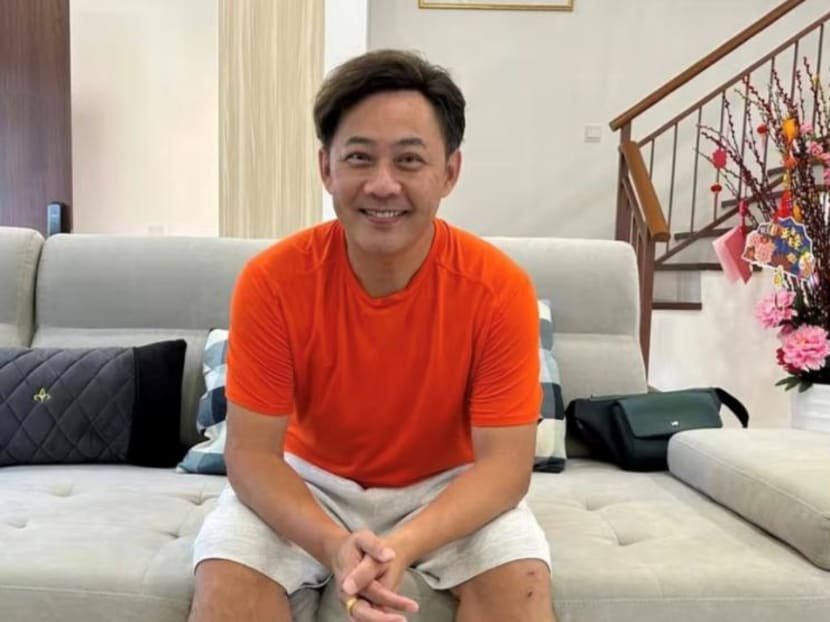 You might remember Malaysia-born veteran actor
Yao Wenlong's Instagram post
from late last year, where he announced that he had finally bought his forever home in the form of a S$400,000 townhouse in Johor Bahru (JB) after a long search.
According to Yao, the double-storey townhouse is about 4,000 sq ft, and is an upgrade from his previous abode, which was 1,300 sq ft with three rooms.
Now that the actor, his wife Jenny Tsai, 39, son Jianyu, 17, and daughter Luohui, seven, have moved into the house and started living there, Wenlong was gracious enough to invite media outlet 8world for a home tour.
The townhouse consists of a large living room, a kitchen and an outdoor deck on the first floor, and boasts three spacious rooms with ensuite bathrooms on the second floor.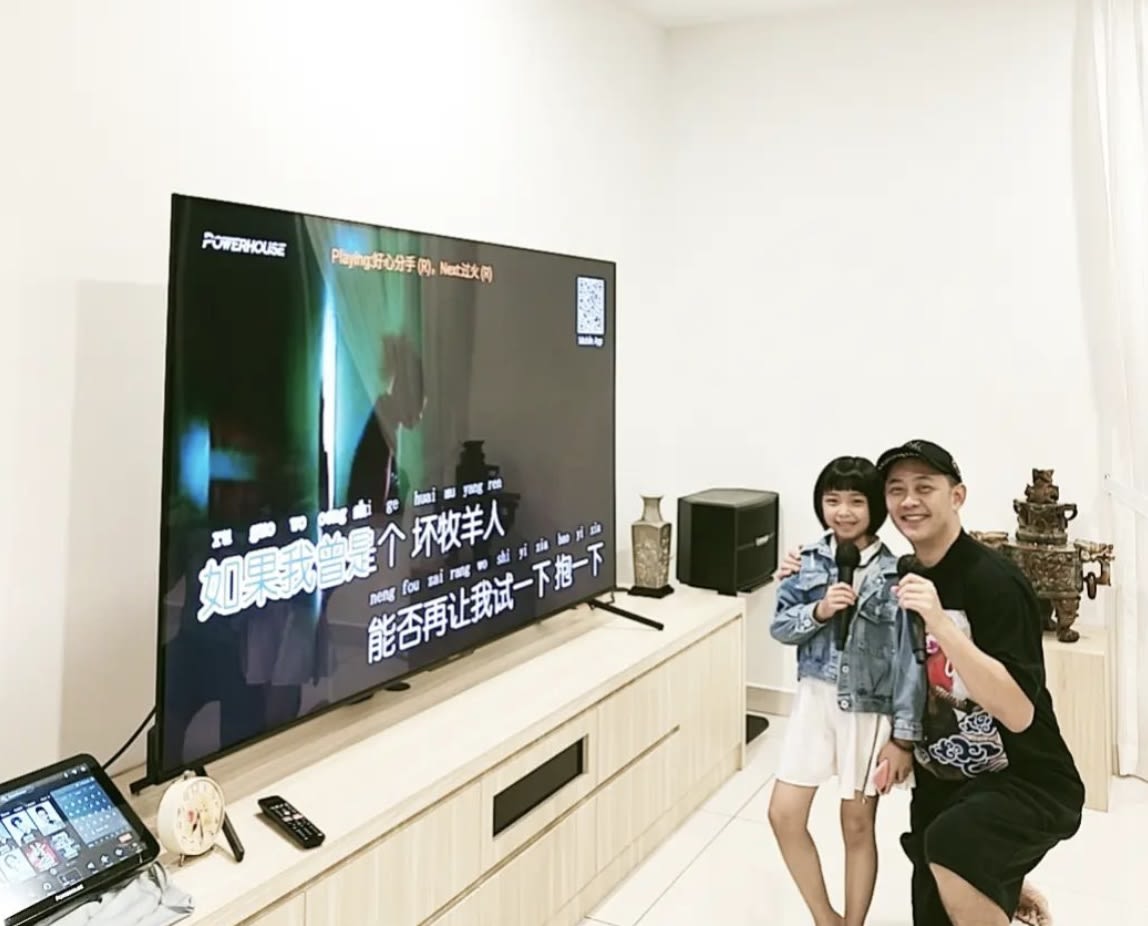 Speaking to 8world, Yao revealed that his old house had much less space, and his children had to share a toilet. As his daughter is "growing up", he decided it would be best if they had their own space and own bathrooms.

"It just happened that my wife mentioned that she wanted to look at houses, so we spent two months house-viewing. I'm from JB, so I'm very used to staying in this area. We looked at almost all the houses in JB, and we eventually landed on this one as my wife liked its layout the most," he continued.
However, as Yao was busy filming Strike Gold during the renovation process, his wife had the job of picking out all the designs and furnishing their new place.
"I had no clue about the paint colour, curtains, sofa, kitchen cabinet, and other furniture that was [going to be in the house]. The only thing I picked out is the TV set in the living room," shared Wenlong.
The actor then showed off his 86-inch television, which he appeared to be very pleased about. He revealed that his wife was initially "against the idea" of having a television that big, but he was insistent on it.
"It's because I am short-sighted, so I like to watch things on a big screen. This way, I don't need to wear my glasses," explained the actor.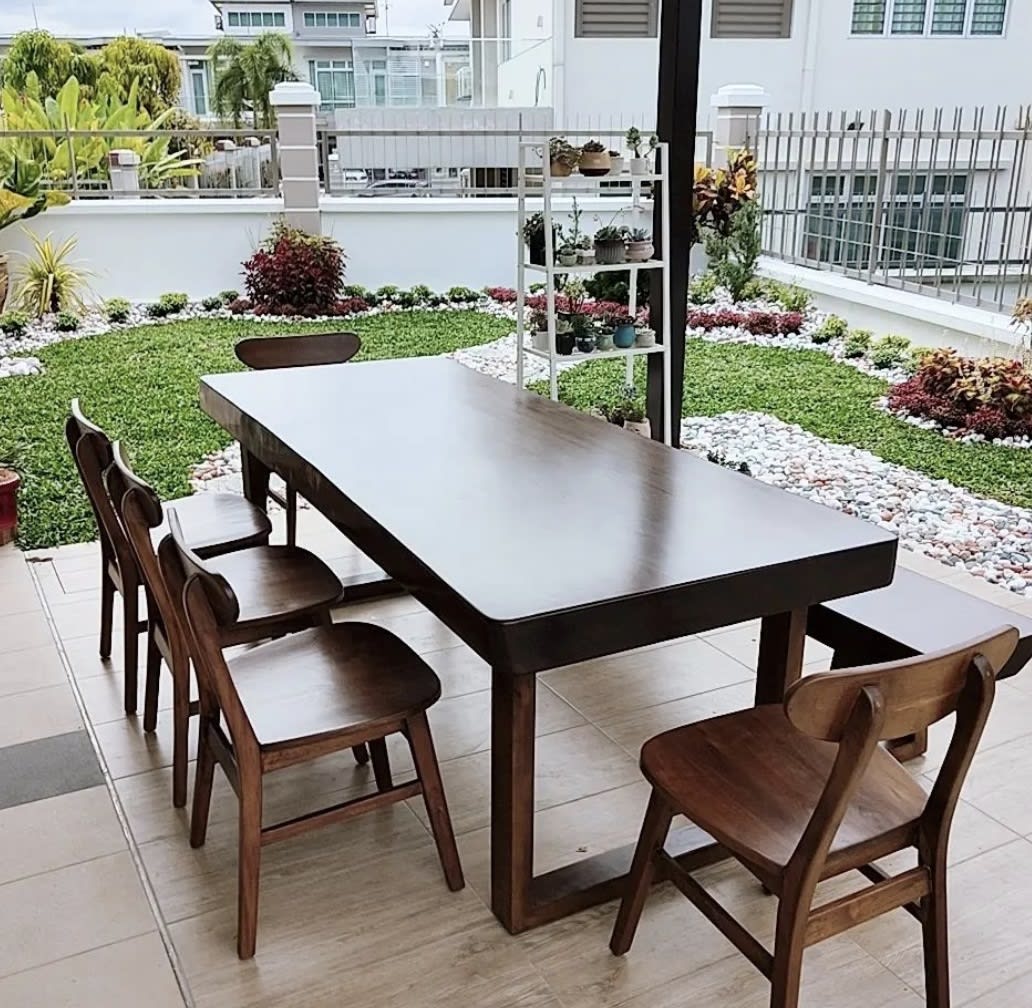 When Yao first looked at the finished interior of the house, he was extremely surprised and praised his wife for her aesthetic sense, saying: "I didn't know my wife could be an interior designer!"

The actor also revealed that he is very satisfied with how his house looks, adding that the budget for the furnishing was "on the lower side". And it was all thanks to his wife, and an interior designer, who is also Yao's close friend.

"I'm very thankful to my designer and my wife for spending so much time and effort on the new house during that period of time," he said.

He added that the "decorations and furniture" in the house "only amounted to about RM200k plus", which is about S$60,000.
When asked by 8world if he had any furniture purchasing or renovation tips to share, Yao quipped: "I don't know leh! Everything was handled by my wife, I was only in charge of paying, so the most important thing [for me] was to hurry and earn money." Good tip.
Yao then shared that the most important thing to note when choosing a house is its location.
"One thing I really like about our new house is that we can simply walk across a small bridge to get to the night market. [I] don't need to drive at all. This is also something that surprised me, 'cos I never knew there is a night market nearby before living here," he said.

Click here to watch Wenlong's house tour with 8world.
This story was originally published in 8Days.