Yeo Jin-goo opens up about his 'chemistry' with Link: Eat, Love, Kill co-star Moon Ga-young
The K-drama star also tells CNA Lifestyle all about his highly-anticipated cameo in Singapore-Korean film Ajoomma and gives us an update on his Singapore chilli crab cooking attempt.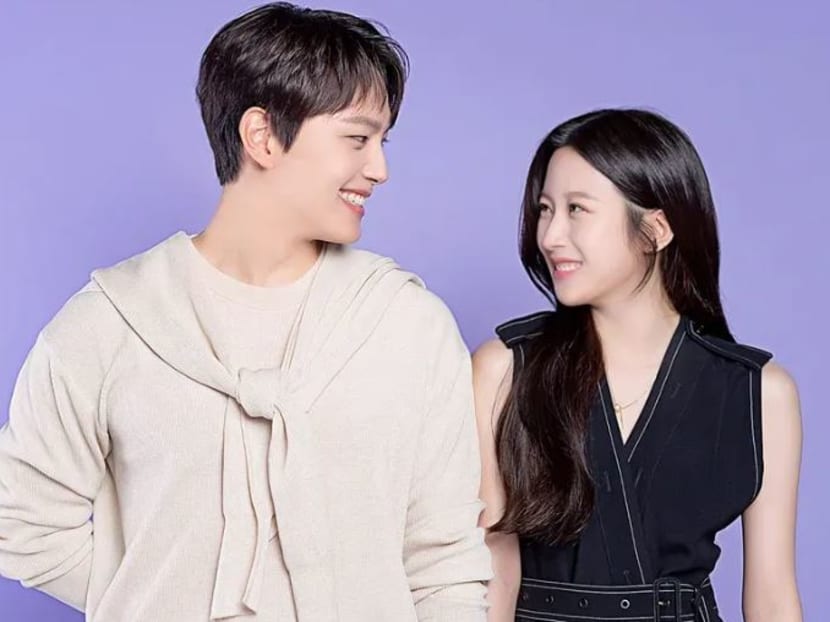 They first worked together as child actors in the 2009 dramas The Reputable Family and Ja Myung Go (also known as Princess Ja-myung). Now reunited 13 years later in the new fantasy-romance Korean drama Link: Eat, Love, Kill, lead stars Yeo Jin-goo and Moon Ga-young prove how important and special their shared history has turned out to be.
"The fact that we knew each other, and we have worked with each other when we were child actors is a huge benefit in terms of portraying chemistry," Yeo told CNA Lifestyle in a video interview promoting the new Disney+ show.
And chemistry is key in the drama, which sees Yeo playing Michelin-starred chef Eun Gye-hoo who, 18 years after his twin sister's tragic disappearance, finds himself suddenly sensing and "sharing" the emotions of the mysterious Noh Da-hyun (played by Moon), in the very same way he did with his sibling in the past.
"Chemistry is easier to portray when the two actors are together on the same set," shared Yeo. "But for this drama, there is the phenomenon of 'link' that I need to translate onto the screen when we are not together. For these types of scenes, I think communication is very important between the two actors. And because we have known each other for so long, I think it really helps this process." 
He added: "And I think we're just really comfortable being with each other and working with each other, so that is also really helpful!"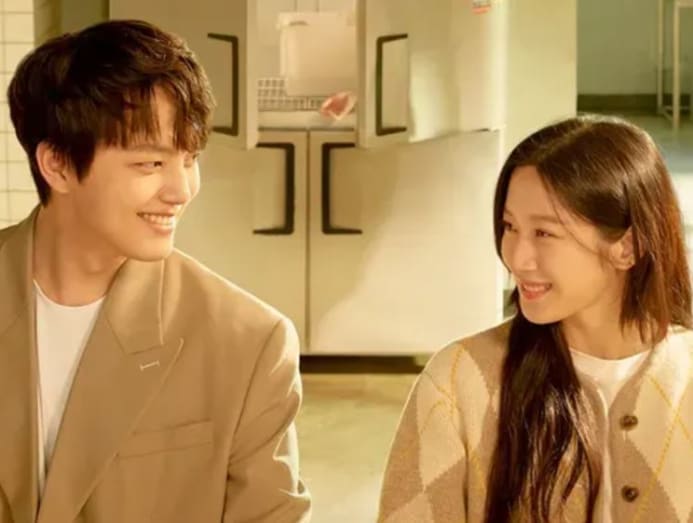 Moon agreed, adding that they've also bonded when the cameras weren't rolling.
"We do talk about other dramas a lot off-camera," she shared. "We also talk a lot about our past when we worked together as child actors. I think this set reminds us of our career when we were still little children."
Moon explained that seeing child actors on the set of Link: Eat, Love, Kill gave her an "odd feeling" and brought her back to 13 years ago because both her and Yeo were right at that age when they first filmed together.
"We are just really comfortable around each other, so I think that's translated as great chemistry," she added.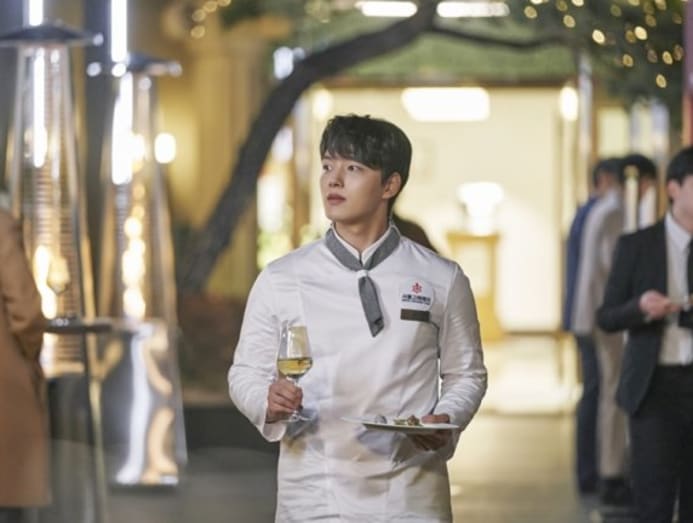 Affectionately nicknamed by the Korean entertainment industry as "nation's little brother", Yeo's trajectory to leading man star has been on the rise.
After starring in a slew of K-dramas in 2019 (My Absolute Boyfriend, The Crowned Clown and massive hit Hotel Del Luna), the 24-year-old actor impressed in the award-winning 2021 drama series Beyond Evil.
K-drama star Yeo Jin-goo, together with his Link: Eat, Love, Kill co-star Moon Ga-young, sat down with CNA Lifestyle's Genevieve Loh to discuss their "comfortable chemistry", their time as child actors and Yeo's highly-anticipated cameo in the Singapore-Korean film Ajoomma. Plus: Yeo gives us an update on his Singapore chili crab cooking attempts
Next up, Yeo's highly-anticipated cameo in the Singapore-Korean film Ajoomma starring Hong Huifang as a Korean drama-obsessed widow from Singapore trying to find new purpose in life in Korea.
"I have a short appearance in Ajoomma, but it was a very exciting opportunity for me to work with Singapore colleagues and meet with Singapore fans," he shared.
When told about the praises the Singapore cast and crew sung about his professionalism and attitude, Yeo was humbly appreciative.
"I would like to take this opportunity to thank everyone including the director (He Shuming), the actors and the crew for being so accommodating and welcoming," he said. "Thank you again!"
And yes, Yeo's on-going love affair with all things Singapore is continuing.
When CNA Lifestyle last spoke to the K-drama star in 2020, Yeo revealed how Singaporean fans have been "showering him (with) gifts of chilli crab sauce" ever since he mentioned his love for Singapore chilli crab.
The Korean actor, who appears in the reality show House On Wheels, shares why he thinks Timothee Chalamet can play his Hotel Del Luna role and why Singaporean fans have been giving him chilli crab sauce.
"And the sad thing about it is that I have the sauce at home but I cannot find that mud crab in Korea so I'm doing a lot of experiments right now trying to recreate Singapore chilli crab using different types of crabs here in Korea," he shared in our interview.
Fast forward to 2022, we would like to know if he's improved in his Singapore chilli crab-making skills, especially given the fact that he's now playing a Michelin-starred chef in Link: Eat, Love, Kill?
"I haven't had the opportunity to make my favourite Singapore chilli crab yet,  after I started working on this project as a chef," he shared with a laugh. "But I'm sure I'll have the opportunity to do so. And I will make sure to give my best effort to make a more delicious (Singapore) chilli crab in Korea than before."
Link: Eat, Love Kill is currently streaming on Disney+
While in Singapore, the Korean actor tells CNA Lifestyle about his 'spooky' encounters on the set of the hit drama co-starring IU.