A young man learns his father's 'magic': The story of Yishun's Indian spice store
Mixing spices is in Jeya Seelan's blood. It is an art form handed down from his grandfather to his father. And he is now taking it into the digital age from a store in Yishun.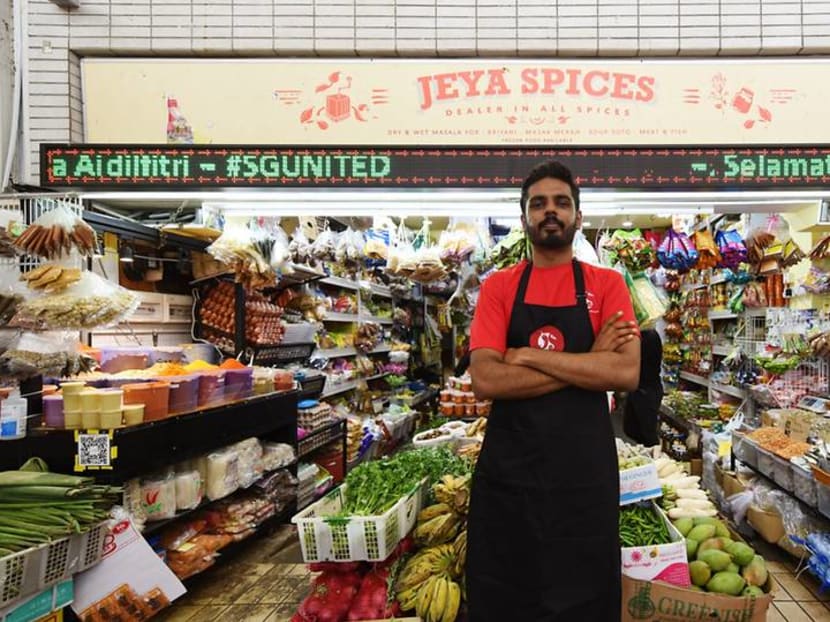 When Jeya Seelan was little, his father would come home from work every night, his shirt streaked with colour.
"It was delicately beautiful," he wrote on a Facebook post last month, which quickly went viral. "I was mystified for the longest time as to what he did for a living." When the young lad finally asked, his father replied, "Boy, I make magic."
Today, that boy makes the same magic taught to him by his father. Day in and out, Jeya can be found at his stall at the wet market in Yishun St 22, mixing spices with rhythmic ease.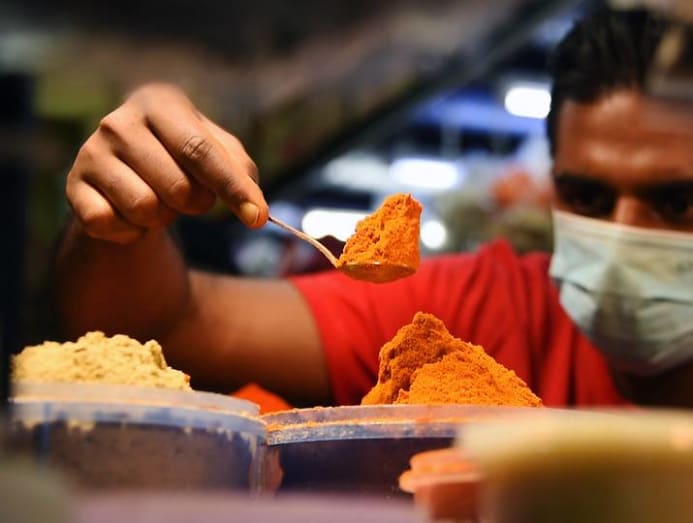 A spoonful of chilli paste, a touch of cumin, a dash of coriander, a cup of ground onions, and off his happy customers go, with bags of colourful, custom-blended spice mixes to make delicious curries at home.
LEAVING A CORPORATE JOB TO SPICE UP HIS LIFE
At 31, Jeya is possibly the youngest owner of a traditional spice stall in Singapore. His father Jeyaraman Ramanathan learnt the art of mixing spices from his father, and has run his own spice stall for as long as Jeya can remember.
But mixing spices wasn't a future Ramanathan wanted for his young son. "My father wanted me to be a doctor or a lawyer. Like most Indian parents, mine wanted their kids to be of a more respected profession," said Jeya. Evidently, nature has its own way of nudging nurture aside.
It took me a while to acclimatise to everything, from the smell of the spices to talking to people.
Jeya graduated from Wee Kim Wee School of Communication and Information with a degree in Mass Communications in 2014. He went to work in corporate communications at Jurong Bird Park before quickly realising that the office grind just wasn't his cup of tea. Five months into his working life, Jeya left his corporate job to help his father at his spice shop in Yishun.
A CULTURE SHOCK BUT THE SPICES MADE HIM STAY
His new working environment came with its own culture shock. "It took me a while to acclimatise to everything, from the smell of the spices to talking to people because I was an introvert. Obviously, things have changed," the chatty lad said with a smile. Before a month was up, Jeya knew that this was where his future lay.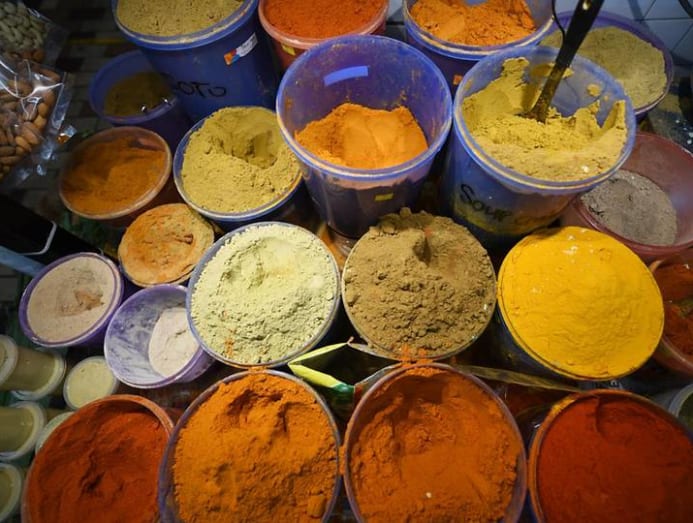 "I know it sounds cliche, but the spices made me stay. The genuine tradition of it all… I really love it. I knew this was a dying trade and I wanted to hold on to it tightly."
It took Jeya two years to learn how to mix spices. At first, he wrote everything down in a book – recipes for various mixes, the ratio of spices to the amount of meat that would go into a curry.
He used measuring cups and spoons, carefully weighing out proportions. "It probably looks easy, but it takes a lot of practice to get right," he explained. "Initially, my dad didn't allow me to mix spices in front of the customers, but eventually, because it was the only way to practice, he allowed me to interact with the customers while mixing."
Today, Jeya remembers the formula for about 35 spice mixes by heart. His hands move deftly across his compact and colourful spice station, putting together fragrant bases for the likes of chicken and fish curries, masak merah, kurma, and even dishes such as Eurasian feng, Nyonya fish curry and Thai green curry.
My dad called me one day and said, "Son, I'm really proud of you."
The shop has all but taken over his life, in a good way. His work day begins at 5.30am and can end as late as 8pm. Once home, he devotes at least an hour to administrative work or experiments with recipes for new spice mixes. He was even introduced to his wife Shalini, a relationship manager at a banking institution, by a regular customer at his store.
MAKING THE TRADITIONAL MODERN BY GOING ONLINE 
Like many third-generation business owners, Jeya has brought his own modern touch to a steadfastly traditional field.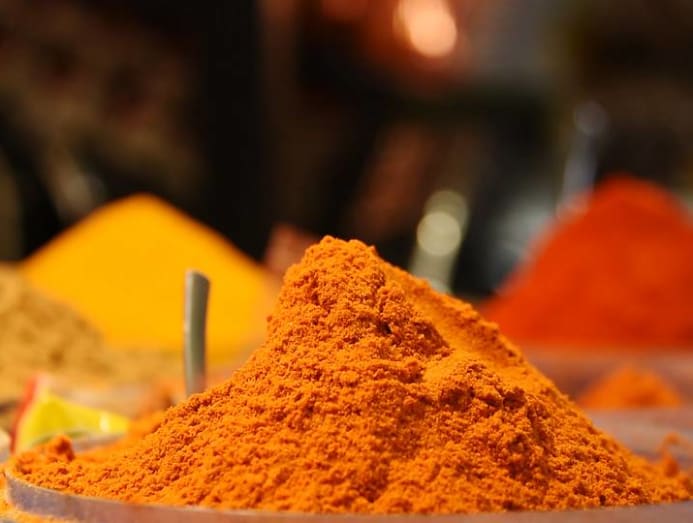 If anything, the current pandemic has taught him that a brick and mortar business like his cannot operate at full potential in a crisis. Hence, his online store is scheduled to open in six months. "It's not a replacement for the visual appeal of a brick and mortar store, but it will give us a wider reach," he said.
The use of social media to gain a new generation of customers has impressed his parents. "They realise that a young person like me, (who is) as driven as them, will always pump in new, fresh ideas to a traditional business like this."
His parents now run a small spice shop in Tampines, leaving Jeya to his own store. "My dad called me one day and said, 'Son, I'm really proud of you'," he said. "That's the only thing I need to hear."