Young Singapore talents recognised at Symphony 924's classical music contest
The youngest winner at this year's Youth Talent Project, organised by classical radio station Symphony 924, is just 10 years old.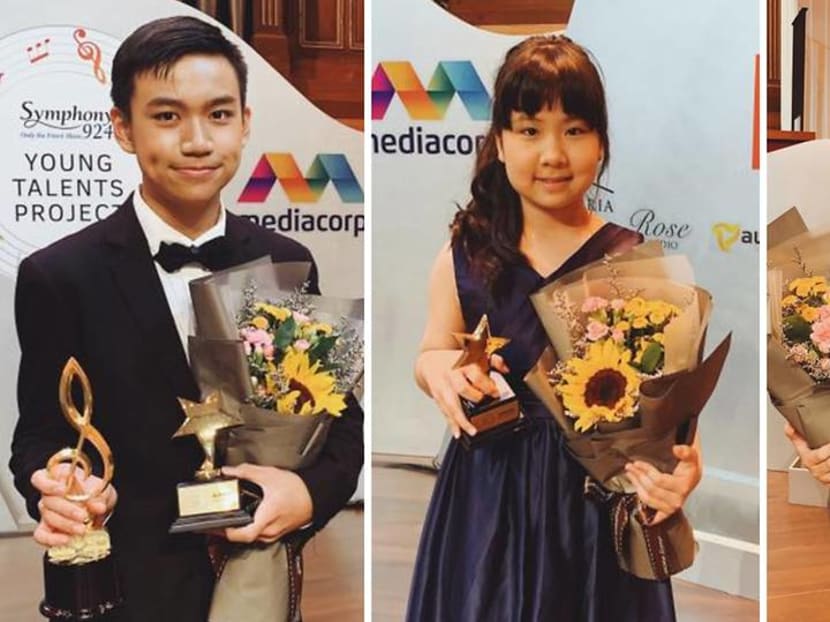 Who says youngsters don't appreciate classical music? The Young Talents Project, an annual competition organised by classical radio station Symphony 924, has been attracting classical musicians and vocalists between the ages of seven and 17 for eight consecutive years. It is testament that there are aspiring Chopins in Singapore. And they want to be heard.

This year, three musicians were recognised at the Victoria Concert Hall, where the grand finals took place on Sunday (Jul 14): Pianist Adrian Tang Zhi Feng, 14, for the Grand Prize and Senior Category; cellist Michelle Zhu Manzhen, 11, for the Junior Category; and pianist Toby Tan Kai Rong, 10, who won the Best Stage Presence award.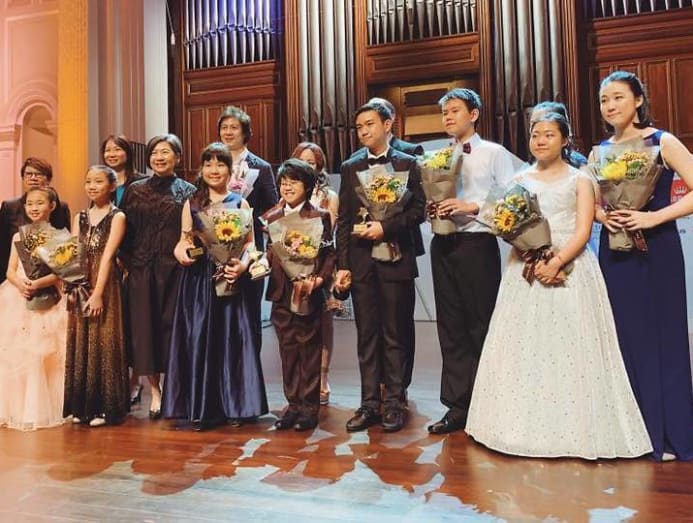 Tang performed a rousing rendition of his favourite composer Frederic Chopin's Variations Brillantes (Variations on a theme from Ferdinand Herold's Ludovic, in B-flat major). "Besides working on the technical aspects of the piece, my teacher and I also worked on the emotional aspects as I tried to infuse as much emotion and meaning into every note, so that it tells a story to the audience," he said.
Meanwhile, Zhu enthralled the judges with Rococo Variations Op 33 by Pyotr Tchaikovsky.
Out of the 10 finalists, the three young musicians captured the ears of the judges: Ryan Lewis, South & East Asia Regional Consultant for the ABRSM (Associated Board of the Royal Schools of Music); Joshua Tan, the associate conductor of the Singapore Symphony Orchestra and principal conductor of the Singapore National Youth Orchestra; as well as soprano Jeong Ae Ree, who is also the artistic director, CEO and founder of New Opera Singapore.
"The art of performance is all about communication and all the performers today had something to say to the audience," said Lewis. "We can sense the enjoyment and love of music in all the performers. Adrian, in particular, chose a piece that showed off his strength as a performer and he really engaged and sustained the judges' interest."

For his efforts, Tang has earned himself a trip to London with a visit to the Royal School of Music, as well as the coveted chance to attend a masterclass at the Aureus Academy. He also received a cash prize of S$2,000 for being the Senior Category winner.
Zhu, who is the Junior Category winner, received S$2,000. For clinching Best Stage Presence, Tan will be bringing home S$1,000. All the winners have also scored opportunities to perform at the Gardens By The Bay, the Mediacorp National Day Concert and the President's Star Charity 2019 in November.

Sapna Angural, Head of English Audience at Mediacorp, said: "Every one of our young musicians gave an amazing performance this evening. As Singapore's largest transmedia network, we are thrilled to play an enabling role for classical music and its talents to shine through our annual YTP, and look forward to providing them with an expanded stage across Mediacorp's multiple platforms".

And a platform they were given indeed. Past winners of YTP have found success beyond Singapore, including violinist Chloe Chua, the YTP Junior Category winner in 2016, who went on to clinch the first prize in the junior division of the prestigious Menuhin Competition last year.

The afternoon's programme also included a performance by pianist Lim Shi Han, who is 2018's YTP winner, and the Aureus Academy Children's Choir. A treat to watch was Anne Maria Lim, one of Singapore's few young organ scholars, who performed on the Victoria Concert Hall's Klais organ – the country's only fully mechanical organ.

Catch the replay of the Youth Talents Project grand finals on Channel 5 and Toggle on Sunday, Jul 28 from 4.30pm to 6.30pm.