How do parents of disabled kids feel? Huang Biren explores the topic in new drama Your World In Mine
Richie Koh pivots from lighthearted roles to playing a disabled young person, while Hong Ling and Zong Zijie, who play his siblings, feel they've become "better" people after working on the show.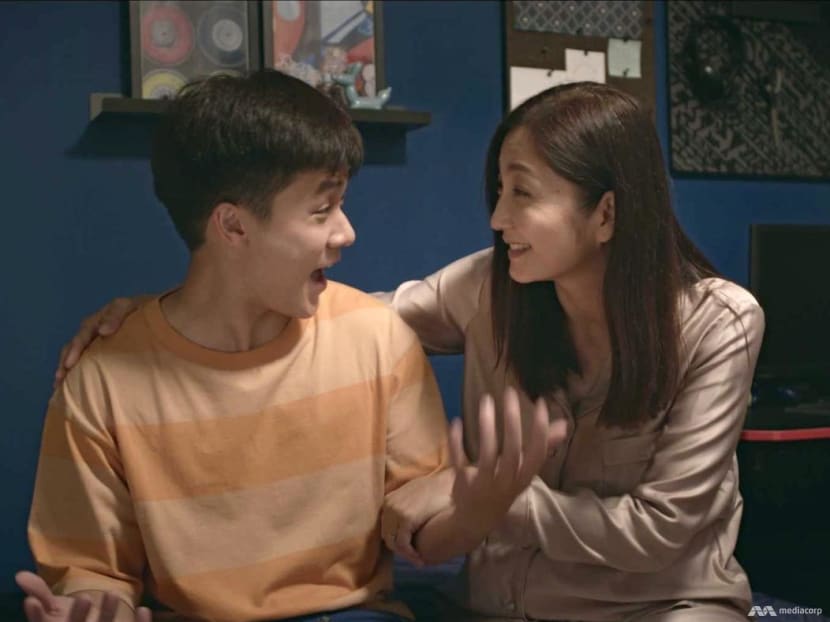 Huang Biren returns for a heartstrings-tugging drama exploring what families of disabled children go through.
In Your World In Mine, she and Yao Wen Long play the parents of three grown-up children, played by Hong Ling, Zong Zijie and Richie Koh. Koh's character is a 21-year-old with the intellectual capacity of a seven-year-old.
The cast also includes Desmond Ng, Xiang Yun, Priscelia Chan, Zhu Hou Ren and Guo Liang.
"The drama explores what parents go through – the challenges of raising their disabled child, and, on top of that, the societal pressures they face," said Huang. "These parents especially need the concern and support of the people around them – and also society's understanding and acceptance."
In the drama, her character does her best for her family with the loving support of her husband, but finds herself nearly succumbing to the stresses of everyday life.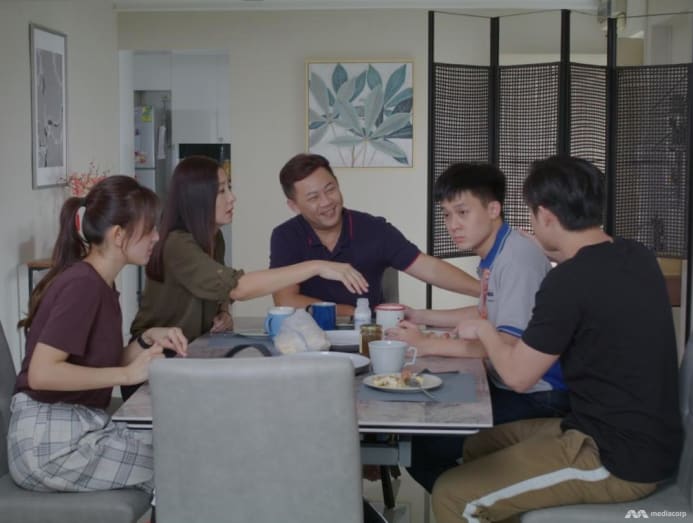 Hong and Zong, who play siblings who must look out for their little brother, said the storyline was so moving that they felt personally changed after working on the show.
"I feel I've become a better person," said Zong, whose character is frequently impatient with his brother. "The drama teaches us how to be understanding and empathetic. You might feel dissatisfied with your life now, but you realise you should never take what you have for granted."
Hong said she hoped audiences would be motivated to better appreciate the people around them, like their parents and siblings.
For Koh, portraying the disabled central character was "an opportunity to do something meaningful" that he'd been waiting for for years.
To prepare for the role, the production team arranged for him to meet with kids with Down syndrome. "They shared with me about their lives," Koh told CNA Lifestyle. "They can work; they cook dinner for their families; and they have very strict routines, otherwise they feel uncomfortable."
Additionally, "I watched documentaries on YouTube and Netflix, to study speech tempo, tone, gestures and body movements."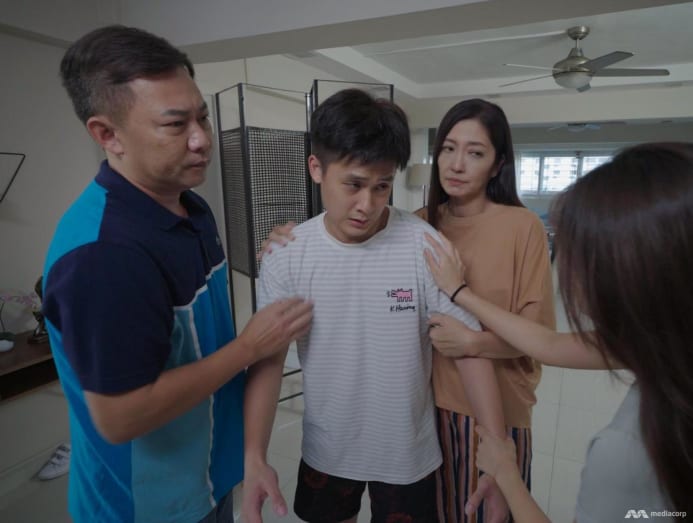 While shooting, he confessed, he did feel some concern about how audiences would receive his performance.
"I started to feel pressure from the role – what if I did too much or too little?" But eventually, "I realised there's no point thinking about it because if I did, I wouldn't be fully immersed in the role." And, "No matter what you do, there'll always be positive and negative feedback. So, don't think – just do first!"
One of the challenges he faced was that "it's quite lonely", he said. The character is always in his own world – hence the show's title – and, as an actor, he didn't get to interact much with fellow actors. "Sometimes, I felt quite lonely, even at home or on set," he said, comparing the feeling to pandemic isolation. "There was mental tiredness."
But the important part, he said, isn't about his acting, but spreading awareness through the show.
As Huang said, "We all put in a lot of effort – not to act, but to enter the character's inner world. We hope the audience will do that, too, and come to better understand disabled kids and their parents."
Catch Your World In Mine from Jul 18, available on demand for free on meWATCH and at 9pm on Channel 8.