Strange, gross and kitty cats: YouTube video genres we secretly like to watch
From unboxing videos to beauty tutorials, CNA Lifestyle takes a quick look at the types of videos that probably wouldn't have existed without the video-sharing website.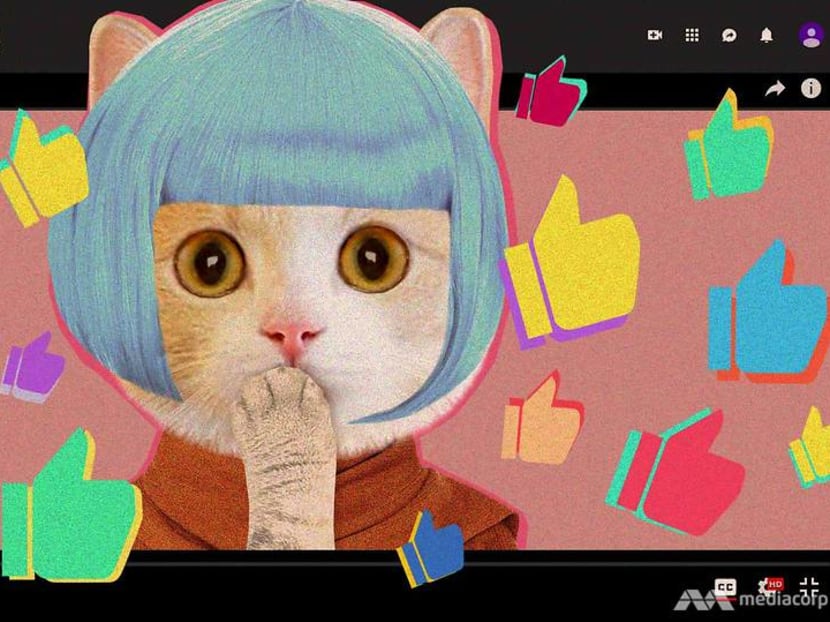 We've all been there before. One minute, you click on a random online video out of boredom and the next thing you know, it's been four hours and you've unwittingly been sucked into the vortex that is known as YouTube. Every month, four million Singaporeans access the video-sharing website to check out everything from music videos – Jay Chou, Maroon 5 and BLACKPINK were among the top trending ones this year according to YouTube – to fave online personalities like Jianhao Tan, Night Owl Cinematics and the like.
But aside from the usual suspects, the website has spawned some unusual video genres since it started. We're not talking about types of videos that have translated well from old school formats such as cooking videos, but those that wouldn't have even existed or taken off if it weren't for this Wild Wild West of wannabe auteurs with smartphones at their disposal.
From people recording weird sounds to popping pimples, here are some popular video genres with millions of views that people have got YouTube to thank for – or not.
1. UNBOXING
Whether it's the latest smartphone, sneaker or toy, videos of people unpacking and revealing the contents of a box have been popular since YouTube began. The art of unboxing supposedly began just a year after the website was launched, with the humble Nokia E61 the subject of that first ever video and the term itself started trending.
2. VIDEO GAMES
Like everything else on this list, the first question that pops up – at least for those who aren't into these – is "why". Why would you watch someone else play a video game and take you through Silent Hill Downpour, Minecraft or The Walking Dead, when you could be doing it yourself? But there must be something compelling enough about these walkthrough videos, so much so that some of the top earners on YouTube this year, such as DanTDM, Markiplier and Jacksepticeye do exactly that.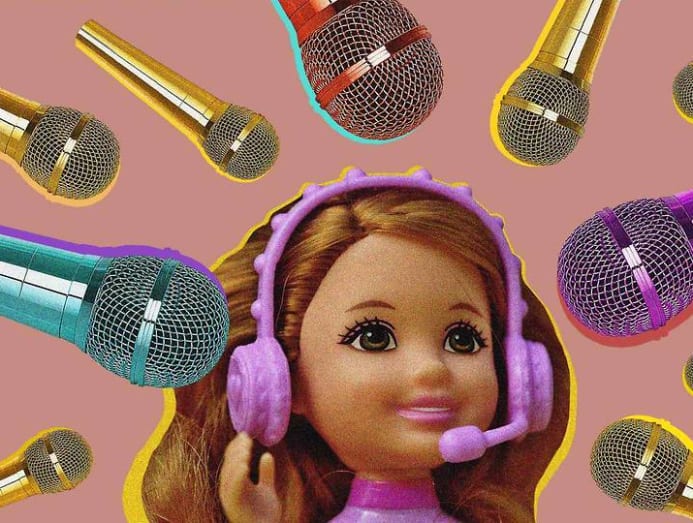 People go to YouTube to see stuff, but it has somehow become the go-to site for the pleasures of listening to people whispering, munching on chips or brushing their hair. The soothing experience that is Autonomous Sensory Meridian Response (ASMR) has picked up in recent years but it reportedly has its roots in a website forum back in 2007. Simply put, ASMR is that tingling sensation that starts on your scalp and moves down your spine after listening to such sounds – and millions use it to relax and relieve stress.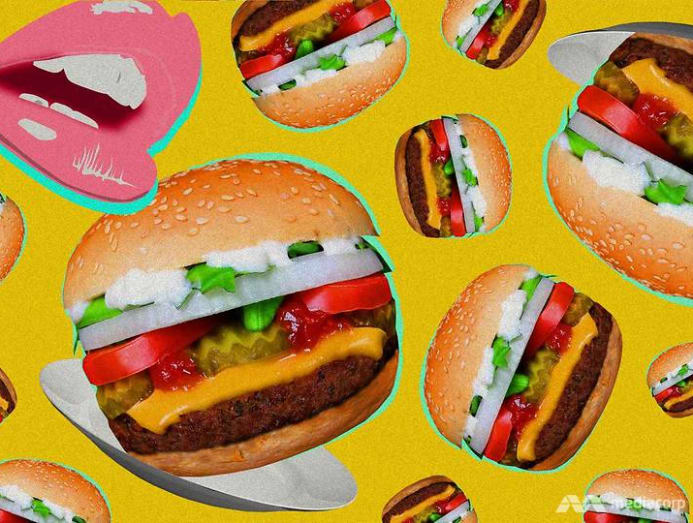 There are food-related videos of people eating to their heart's delight and then there's mukbang.
The activity – which is a portmanteau of the Korean words "meokneun" (eating) and "bangsong" (broadcast) – became popular in the early part of the decade on AfreecaTV and entails people bingeing on all sorts of food in front of the camera – and many of them make money out of it. One of the most famous mukbang celebrities, Park Seo-Yeon, reportedly makes US$9,000 a month pigging out in front of her fans.
5. BEAUTY TUTORIALS
There are countless how-to videos floating around but the most popular genre has got to be anything that has to do with makeup, hair and fashion – as of 2016, there were 5.3 million beauty-related videos published and this year, these views attracted more than 169 billion views. That's a lot of people wanting to look pretty. And we're not talking about beauty brands per se – in fact, 86 per cent of the top 200 beauty videos last year were made by vloggers, including leading ones such as Mexico's Yuya (22.9m subscribers), Australia's Wengie (13m) and the UK's Zoella (11.9m).
You can't talk about YouTube video genres without talking about the ultimate OG of them all – cat videos. Ever since YouTube co-founder Steve Chen uploaded "Pyjamas playing with a rope" in 2005 – and someone upped the ante by including puppies with "Puppy vs Cat" a year later – cats have taken the website (and the Internet) by storm. Grumpy Cat and Lil Bub first gained prominence elsewhere, but YouTube isn't short of its own homegrown celebrities, too, like Maru, "Surprised Kitty", "Stalking Cat" and countless other adorable furry felines.
7. DESTRUCTION
Things getting crushed, squished, mashed up, blown up, thrown into a blender – and even better when it's in slow motion. Ever since Blendtec started its Will It Blend series in 2006, we've loved seeing things get destroyed. Sometimes for "educational" purposes ("Oh, you can bend an iPad…") and other times just for the sheer fun of being mesmerised by the sight of someone's face getting bashed by a ball in all its 50fps glory.
And finally, you've got what's probably the grossest video genre to ever have come out of YouTube – or should we say popped out? Yes, in case you're not into pimple-popping, you should know that it's a thing. From its most famous proponent, Dr Pimple Popper (aka Dr Sandra Lee) to other proponents like Dr Lalit Kasana and blackhead removal experts澄熒SPA, you're it's sure to be an eye-popping experience. Now excuse us while we reach for a barf bag.