Why Justice League's Zack Snyder wants you to care about zombies in Las Vegas
Fresh from his four-hour Justice League movie, the director tells CNA Lifestyle all about returning to his zombie roots with Netflix's Army Of The Dead, which is out on Friday (May 21).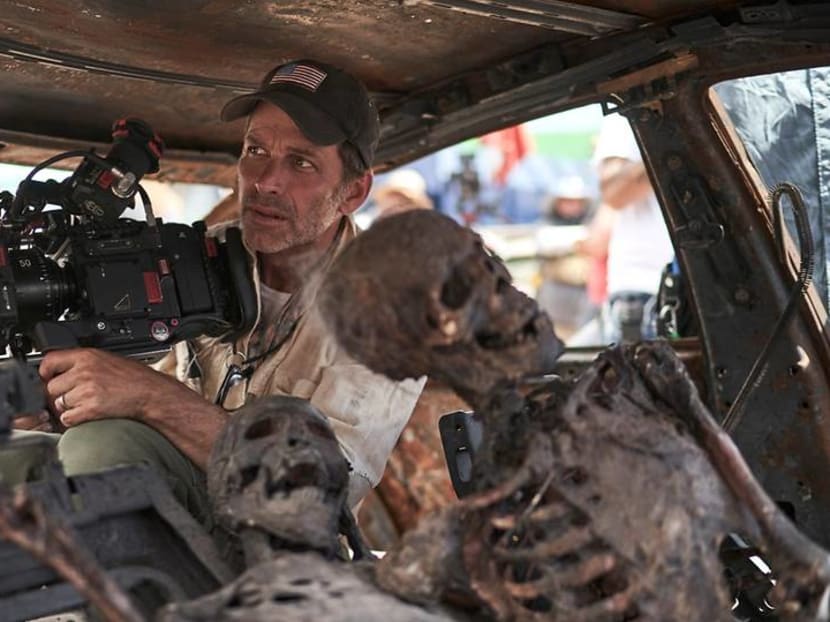 Seventeen years ago, a young hotshot who was known for directing commercials wowed the world with his critically acclaimed remake of the legendary George A Romero's acerbic satirical zombie movie, Dawn Of The Dead.
Suffice it to say, Zack Snyder's career since 2004 has been nothing short of prolific and eventful – from bringing to life Frank Miller's 300 and Alan Moore's supposedly "unfilmable" Watchmen, to rebooting Superman with The Man Of Steel and carrying the DC Comics torch into an extended film universe.
Fresh from his four-hour Justice League movie, the director tells CNA Lifestyle all about returning to his zombie roots with his new film on Netflix.
The man may have been ridiculously busy of late – what with re-editing and releasing of the epic four-hour Justice League: The Snyder Cut – but the fan-favourite auteur still managed to find the time to return to his zombie roots with Netflix's Army Of The Dead which premieres Friday (May 21).

The official plot reads as such: "Following a zombie outbreak in Las Vegas, a group of mercenaries take the ultimate gamble, venturing into the quarantine zone to pull off the greatest heist ever attempted."
A heist movie? With zombies? In Sin City? Not to mention a cast that includes Guardians Of The Galaxy's Drax (Dave Bautista) and Mortal Kombat's Scorpion (Hiroyuki Sanada)? We're all in.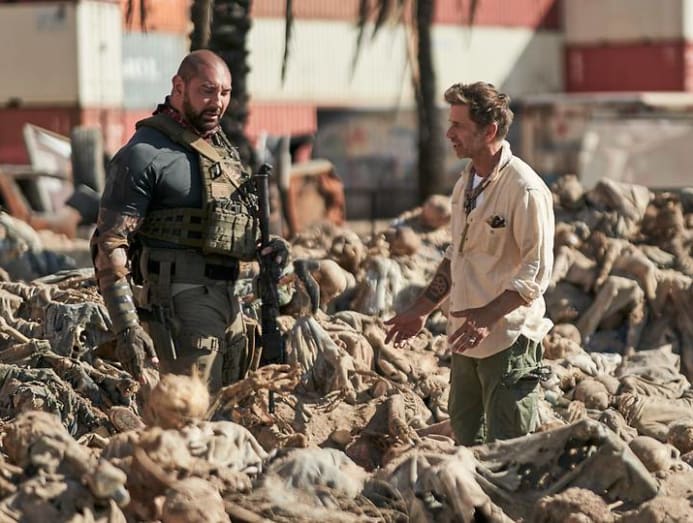 After all, it has Snyder's trademark mix of popcorn, flair, action and blood all over it. Plus, he multitasks as director, camera operator, director of photography, writer and producer.
But the burning question for genre (and Snyder) devotees is this: Will he be subverting or leaning into all those zombie and heist movie tropes?
It's a combination of both, he told CNA Lifestyle. "Because you really want to deconstruct the tropes. That was sort of the thesis when I wrote the script," said the 55-year-old.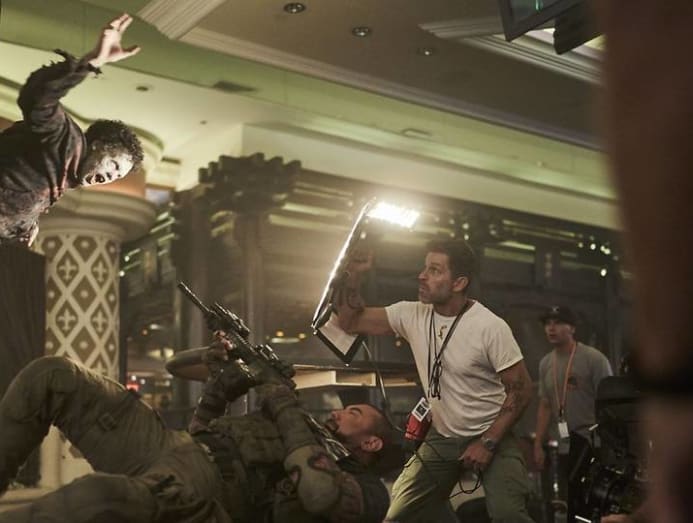 "I really want to try it like we're going into this walled city, it's like (the movie) Escape From New York! And then they're going to nuke the site. I think that the tone allows it, you know? The tone is always saying like, 'Okay. Of course, they're going to nuke the site. Why not? I think that's the way the movie kind of works.'"

He continued: "It seems just fun at first, like they are going to nuke the site and got to get the money. And there's zombies in there and all this stuff. And then, slowly, you start to pull those things apart, and those sort of consequences and the why of it. And the emotion and everyone's like, now, you're really invested in these people, and you want them to live!
"And suddenly now you care about the zombies. Like, wait, what? Why do I care about the zombies? You know?" he said with laugh.

That said, it's not just about fans ending up with a soft spot for the undead. Army Of The Dead, like any card-carrying zombie flick worth its bite, also screams cultural and political allegories very befitting of these COVID-19 pandemic times.
"Yeah, we're definitely deep in it," shared Snyder. "We shot the movie before the pandemic. But now, this whole world has suddenly turned on its head and our movie has, you know, this weird other messaging that sort of came up through the world that we live in. And so I find that really interesting."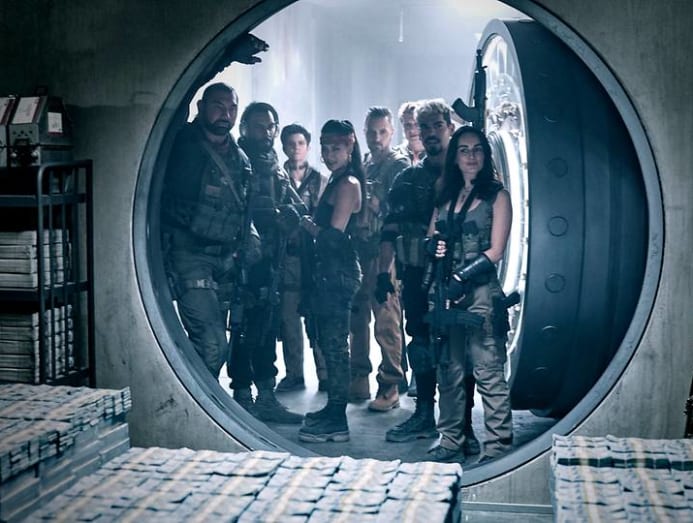 Snyder said recent events will change the way audiences look at the movie. "But I think this message is still the same. It's just the lens that we see (through)," he said.
"I think the thing about this movie is that, you know, the best zombie movies have a political spin, because that's what makes zombie movies amazing," he explained. 
"Like, I always say that the zombie movies are, you know, it's a monster movie where we're the monster, right? So, of course, you have to have the social commentary at the same time. And we really did endeavour at almost every turn to insert, to intertwine and interlace some sort of message about like, whether it be building a wall or refugee camps or the disease that is the zombie plague that's spreading, and how we're dealing with that."
Army Of The Dead premieres on Netflix on May 21.