There's a bookstore in Orchard Road again – and it also has a cafe and art gallery
The Hubei-based Zall Bookstore will stock more than 30,000 books, mostly in Chinese.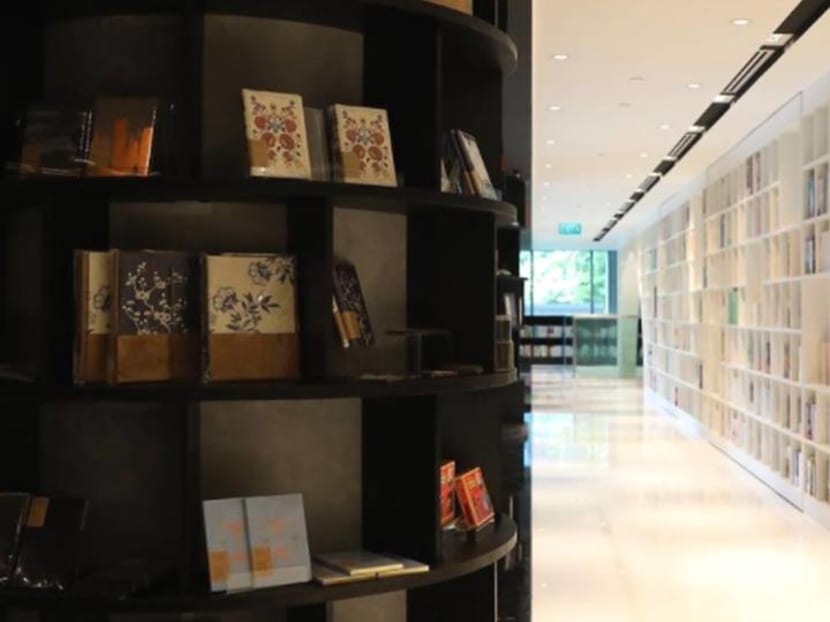 Book worms, who have been lamenting the demise of Singapore's bookstores, can look forward to its resurgence in the form of a new bookstore opening at Wheelock Place on Monday (Feb 8).
Zall Bookstore is a two-storey space that is home to more than 30,000 books, most of which are in Chinese, though there will be some in English.
Expect to find Chinese literature, humanities, history and philosophy from China and Taiwan. In addition, there will be a range of stationery.
The bookstore's black-and-white design is inspired by Chinese contemporary painter Wu Guanzhong's paintings, Landscape Of Jiangnan – the perfect backdrop to enjoy Chinese literature.
There is also a cafe and art gallery, with the latter tucked away on the second floor. A revolving bookcase hides the exhibition space, which will feature five Singapore-based artists, including Boo Sze Yang and Justin Lee, when the bookstore opens its doors on Monday.
The Singapore bookstore will also house a section for books on the COVID-19 pandemic, including two written by Zall Bookstore's founder Yan Zhi on the emergency hospitals and shelters, and translated into English by his daughter. The billionaire is also a writer and poet, and has 18 published works.
Zall Bookstore began in Hubei, China, in 2013, and has four bookshops. Today, Zall Group is also involved in e-commerce, shopping mall development, wholesale trading and logistics.
The Singapore branch, Zall's first overseas bookstore, will not open 24 hours like its China stores – at least for now, owing to the pandemic restrictions.