Zhang Ze Tong gets emotional while bringing cheer to senior care centre
The interactions with the elderly there made him miss his parents and grandma a lot as he can't return to Malaysia this year.
It is hard to weather the pandemic storm, especially during festive periods such as Chinese New Year, when families have to stay apart for social distancing's sake. 
Mediacorp artiste Zhang Ze Tong knows that firsthand as he is unable to return to Malaysia to spend time with his family this year.

The Star Search winner was emotional during a visit to the Ren Ci @ Ang Mo Kio Senior Care Centre on Friday morning (Feb 5) to spread some cheer to the seniors there.  

"Looking at them definitely made me miss my parents and grandma a lot," he said. "I'm thankful that we can still video call each other, otherwise I would miss out on this year's hongbaos! Kidding, haha."

The actor was with Zoe Tay, James Seah and a stylist to help the seniors stage a photoshoot. Ze Tong and James chatted with the elderly and helped them get into their poses, while Zoe printed out the photos for them to keep as mementoes, along with mandarin oranges and ang pow.

The artistes also engaged some nursing home residents via Zoom as they weren't able to visit them in person.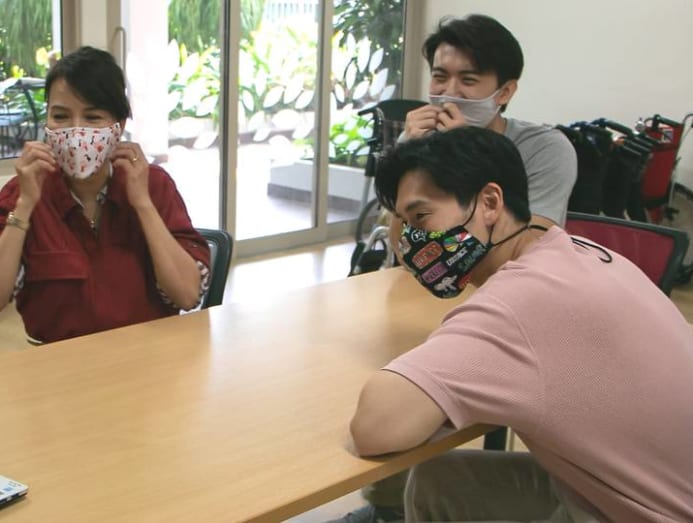 The seniors weren't the only ones who enjoyed the photoshoot. "Although it is only a short gathering with the elderly, their laughter has won me over!" said James. "I love photography very much because photos could always capture the beautiful memories in time."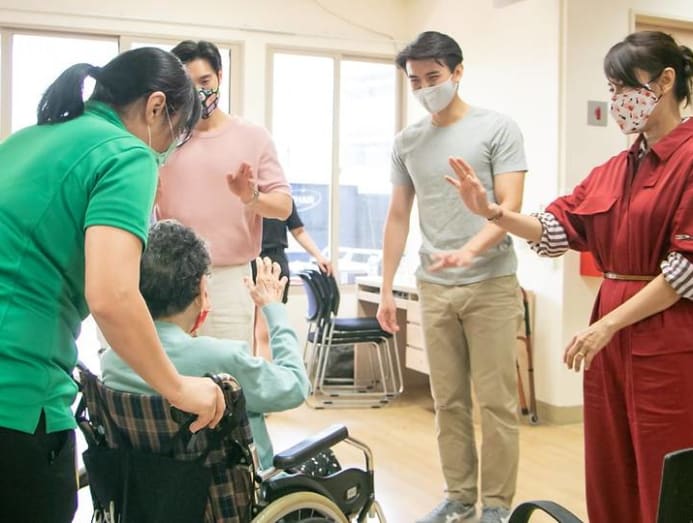 Said Ze Tong: "Despite what's happening now, we should still keep our spirits high and welcome the Year of Ox. I hope whatever we've done had helped to bring an extra ounce of joy to the elderly that lunar New Year is round the corner!"