Surprise! Actor Zhang Zhenhuan and wife post photos of their baby boy
Last month, Zhang revealed he was going to be a dad – turns out little Miro is already 'a few months old'.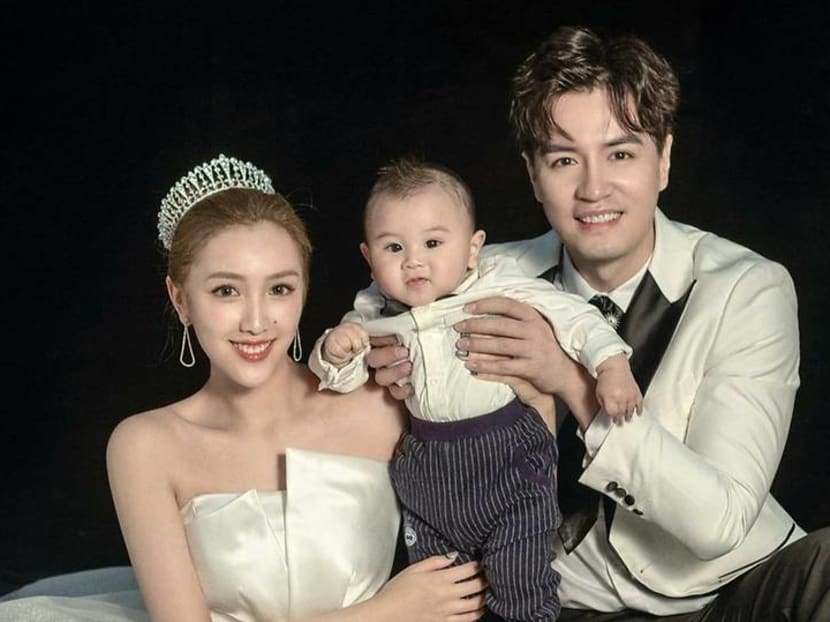 Nice to meet you, Miro! Former Mediacorp actor Zhang Zhenhuan and his wife, Sally Pan, recently posted photos of their adorable baby boy on social media.
It was a bit of a surprise how old Miro was, considering the 36-year-old actor had only posted last month to announce Pan was pregnant. Turns out we've got our timelines all mixed up.
The couple started posting photos on Instagram on Sunday (Dec 27) with little Zhang Gao Ming (his Chinese name), garnering excited comments from fellow celebrities, including Zoe Tay, Kym Ng, Ian Fang and Sora Ma.
And if you're keeping count, Miro is already "a few months old", according to Zhang in an interview with 8 World.
"We initially wanted to name him Jimmy but after he was born, he looked so chubby and cute, so we spent three days looking up a book of baby names and chose Miro. In Chinese, it sounds like mi rou (Chinese for "rice" and "meat") so we think this name suits him," the actor shared.
Zhang also revealed that the family – who's based in Wenzhou, China, at the moment – had initially planned to return to Singapore this month, if it weren't for the pandemic and visa issues. And he also plans for his son to study in Singapore at some point.
The Sichuan-born actor enjoyed a 10-year career in Singapore before deciding to return to China in 2018. He was talent-spotted during the filming of the Channel U talent show U Are The One, while pursuing a civil engineering degree at the National University of Singapore.
He even picked up a Best Supporting Actor trophy at the Star Awards in 2016 for his work in The Dream Makers 2.