Zheng Geping and Hong Huifang's son, Calvert Tay, makes music debut with 1st single
The 21-year-old co-wrote the song, Right Side, which is described as a mix of R&B and city-pop.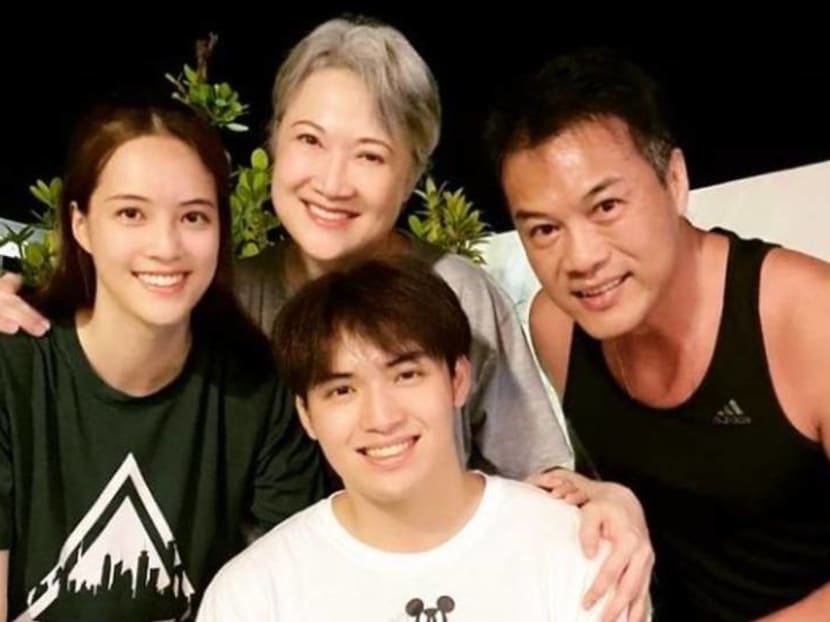 Calvert Tay is now a singer-songwriter after making his music debut with the single, Right Side. The 21-year-old, who's the son of local veteran actors Zheng Geping and Hong Huifang, released the English song that's been described as a mix of R&B and city-pop on Jul 23.
The tune, about being with someone you love and reassuring them that you're a right fit, is co-written by Calvert and Juan Ezwan, and produced by AOR Global.
Calvert admitted in the media release that he was "quite nervous about releasing this song, especially with how people will respond to it".
"Music has been a big part of my life and I never had the opportunity and courage to put out anything on my own," he added.
Calvert also told 8Days.sg in an interview that he and his sister – actress Tay Ying – took piano classes together from a young age, and that he regained his passion for music during last year's "circuit breaker" as he had a lot of time on his own. He was later approached by Academy of Rock to work on a song together.
He revealed that his parents and sister were among the first to hear his debut single – and that his mum was nervous for him.
"It's very funny, actually. It's my first time releasing a song, but my mum is more nervous than I am," he told the entertainment portal. "She's worrying about how the response would be, and has been asking if everything is going to be okay."
The veteran actress also mentioned in a separate interview with 8Days.sg that she and her husband are not musically inclined but are interested in music, so she's pleasantly surprised that her son can help her fulfil that particular dream. "No matter what song my son sings, to a mum, it's gonna sound great," she said.
Calvert made his acting debut in the 2016 Mediacorp drama While We Are Young and has since appeared in variety shows. On his list of goals is to release a Chinese song in 2022. "And I hope to write the entire song by myself then," he shared.