You're not young any more: Doctor tells 'hunkle' Zheng Geping to stop working out
Years of injuries have caught up with the 55-year-old actor known for his buff physique. But he's staying positive: "I hope to do one last topless shoot at 60."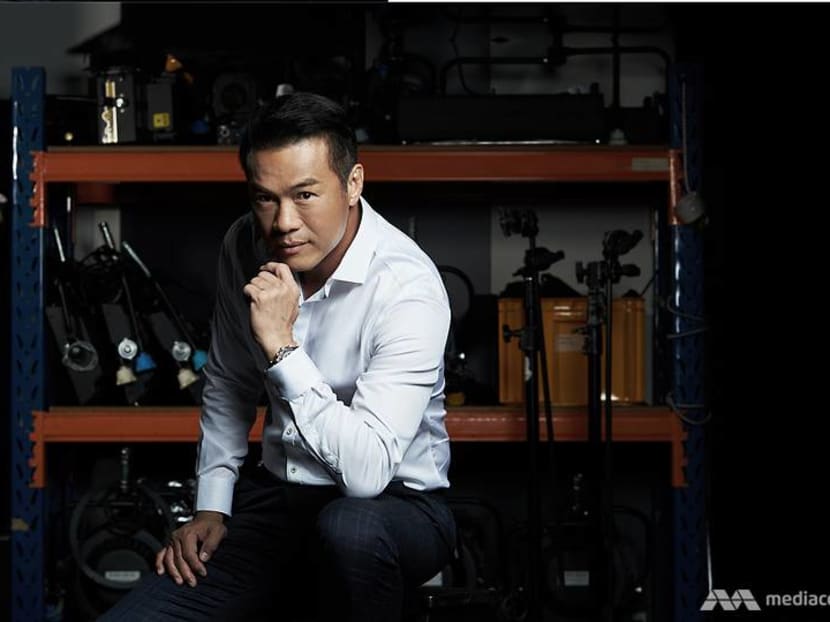 There are some things we've come to accept as eternally recurring: Birth, death, taxes and Zheng Geping taking his shirt off.
After all, the actor knows that living up to the title of Singapore's favourite "hunkle" is a special responsibility (the nation thanks you for your service, Geping).
Say what you will – you have to respect a man who, back in 2011 at the age of 47, famously engineered a career rebirth by transforming his body into one that even his 20-something-year-old co-stars could only gaze upon with envy.
But now, at 55, it's beginning to emerge that you can't count on things to stay the same forever – and perhaps you shouldn't want them to.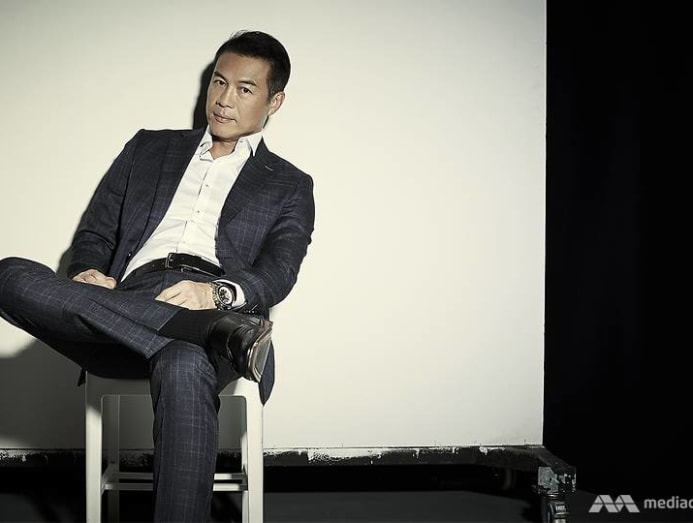 That could be one of the reasons why Geping isn't afraid to take on new challenges that lead him on completely different paths, such as transitioning from being in front of the camera to being behind it, with his new role as an executive producer.
At the same time, he's watching his daughter Tay Ying and son Calvert take their fledgeling steps in the entertainment industry, following in the footsteps of their famous parents. In addition to shifting from caregiver to confidant and adviser in his fatherhood journey, he's also, in the long run, getting ready to pass the torch as his children prepare to entertain a new generation of viewers.
It's an interesting time in Zheng Geping's life. It's not the easiest time – but he's ready for any adventure.
'I PROVED THE DOCTOR WRONG'
Recently, injuries such as tearing a muscle in his leg and putting his shoulder out while filming action scenes have prevented Geping from maintaining his optimal physique. That's on top of old injuries such as slipped discs and spinal degeneration, also sustained while filming stunts.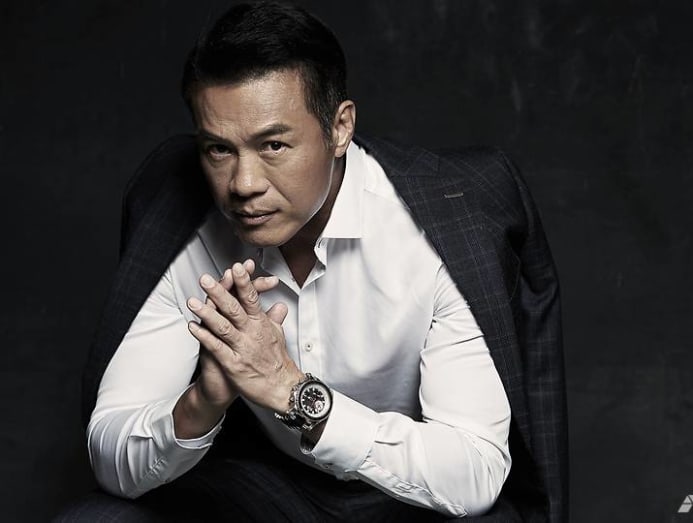 "I'm 55 now. I've gotten my CPF," he said, with a laugh. "You have to accept the facts – that your peak used to be this, and it's not possible to go back to that. This is science … I really wanted to train but the doctor said, 'You'd better rest. You're not young any more. Your recovery will be slower.'"
He continued, "When you're older, your old injuries come back to haunt you. Then, your body will say, 'Sorry, you have to retire.' When the time comes, I think I will have to tell my soul to accept the facts."
But the last thing he's going to do is wait passively for that day. He's beginning to work out again, with light bodyweight exercises. After all, he feels uncomfortable if he goes without activity for longer than a week. And he refrains from eating indiscriminately, choosing low-carb dinners (even though his weakness is chocolate and he can polish off a whole box of Ferrero Rocher). "You keep building muscle, to put off (degeneration) for as long as possible," he said.
From experience, he knows that it is more than possible to defy physical limitations.
"Actually, my doctor advised me long ago that I should not do contact sports. No football, no gym, no heavy weights. I went against him. I felt I would have no life and might fall into depression if I followed his advice. So, I found a trainer, who's now become my buddy. I told him, 'I'm at this age, and I have this problem.' I think he also got a headache! Then, in 2013, I launched my first fitness book, and I proved the doctor wrong."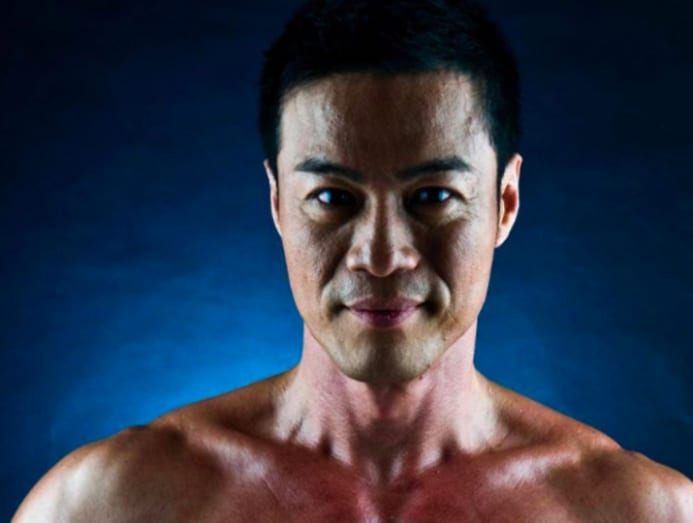 There were other naysayers who had to eat their words. "When I first started my body transformation in 2009, there were so many negative voices," he recalled. People around me, including my relatives, said, 'How old already? You want to fight with the young ones?' 'Are you doing this because you have a mistress?' 'Do you really think the public is going to accept you?' Most of those people were out of shape!"
It was a lonely process, he confessed. "When you don't see results for a whole month, you question yourself. 'Am I doing the right thing? Am I heading in the right direction? Are they right?' I learned to talk to myself: 'This is worth it. This is worth it.' Who else can encourage you 24/7, 365 days a year? Only yourself.
"People said, 'You can't succeed.' Even my National Service mates – yeah, most of them are uncles already – all said, 'This is impossible.' Then, when the results came and I showed them, they gasped. Everybody wanted to do it. Many of them gave up halfway through. I said, 'You need to persevere. You need to believe in yourself.'"
Now, "My wish is when I'm 60 – I'm a dragon and it'll be the dragon year – if I can, I would like to do one more shirtless shoot or appear shirtless on screen – provided I still look acceptable! I think 60 is the maximum age. Even if you ask Arnold Schwarzenegger or Sylvester Stallone – there's no way. And they are so rich. They have so many good trainers and doctors to help them. But age catches up. I give myself until I'm 60. And thereafter, I hope to maintain myself at the best percentage I can.
"After so many years of training and maintaining – and eating clean is not cheap – do you want to go back to being sloppy? No way. I know that when I'm not fit, it's something you wouldn't like, and that I wouldn't want to go back to."
NO TIME FOR GOLF OR DRINKS
One fitness hurdle he's battling to overcome is a lack of sleep, which he's currently facing thanks to his duties as an executive producer (EP). He made the switch recently and now has two contracts with Mediacorp: One as an artiste and one as part of the drama production team.
He's currently working on the dialect series How Are You? 2, and has just wrapped up the drama Terror Within, as well as a movie that he executive produced and acted in (yes, he does take his shirt off in it.). Titled Deleted, the film is in support of the United Nations' World Day against Trafficking in Persons. It will debut in cinemas in Singapore and Malaysia sometime in the first half of 2020, and has been submitted to international film festivals for consideration.
Although he's still working in the same industry, the nature of producing and acting are completely different, he said. "As an actor, I'm very focused on my role and the development of my character's storyline. I have to prepare your emotions and moods to lose yourself in the role. An EP has to look at the big picture. You have to treat it as a business. From the creative side to production to post-production and promotions, you have to be involved. And there is a lot of work in post-production, from editing to colour grading, music and effects. For example, you have to sell your ideas to the people who compose the music."
Perhaps the most challenging part is managing people. "There are many departments working together, and many different people. Some have hard skills. Some are very creative. Artistes are a type all on their own. You have to be very open-minded, and it's very important to have a listening ear," he said.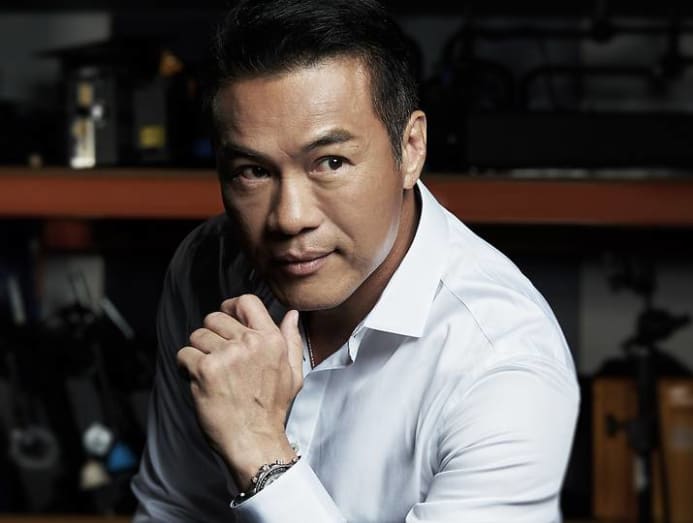 "My friends say, 'You're even busier now. You have no time for golf or drinks.' I get messages and calls in the middle of the night. There are unforeseen circumstances, and some things require you to make an immediate decision."
Still, he said with a smile, "I work well under pressure." And although fans have told him they miss seeing him on screen, and he would love to still take on acting projects, "At the moment, I'm enjoying being an EP. I try to produce films on different topics, with different stories. I still need to mature as an EP. I'd like to try different approaches."
FROM DAD WITH LOVE
As an EP, he's had to be the boss of his daughter, Tay Ying, at work as well as at home. She appears in the currently-airing drama The Good Fight, which Geping executive produced.
"I think she worked well with her seniors and the people around her, and that's a good sign," he said. "I told her, 'If you have an idea to share, don't keep it to yourself just because you think you are a newbie. You won't improve that way. Just tell the director, in a respectful way. They will listen to you. If you just wait for instructions, you're no more than a robot."
Knowing the pitfalls of the industry so intimately after more than 30 years in the business – wife Hong Hui Fang is also a veteran actress – does he worry about Tay Ying, who, at 23, is enrolled in acting classes in China?
"Internally, of course I do," he said. "I neither encourage nor oppose it. She's graduated from university, so I said, 'It's good that you go abroad to study. It will show you where you are lacking. It's something you'll never get in Singapore … Over there, they train for up to 15 hours a day. Their population is so huge. There are lots of people who are more talented, taller, prettier and speak Mandarin better than you. It's all down to how you position yourself and – I don't like those words but they are there – fate and luck."
He also told her, "In Singapore, you're quite well protected. Anything outside – there might be a lot of hanky panky, so you have to be very careful."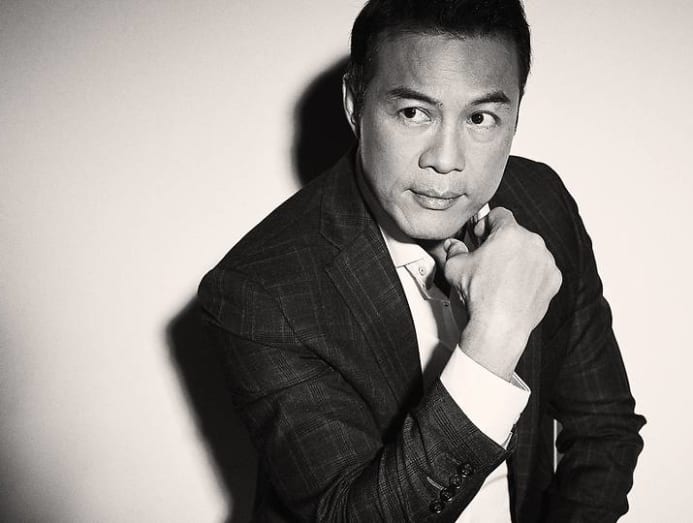 Ultimately, his advice to her was, "Go with an open mind and learn more about this industry, and the rules of the game. Thereafter, if you don't want to continue, you can always enter the workforce."  
When parenting children, he believes that "you have to talk to them openly, and listen to them. The young generation has their own ideas. They are more educated, and information is so instant. The pressure and challenges they face are more intense than those we faced. This industry moves so fast, and people rise and fall so quickly. If you can sustain your career – that means you are really somebody."  
Take it from a man who's had a 30-year career in showbiz – and isn't looking to step down any time soon.
Catch The Good Fight on weekdays at 9pm on Channel 8. Also available on Toggle.