Chinese actress Zheng Shuang accused of abandoning children in surrogacy scandal
She was also heard in an audio recording expressing dismay that the surrogate mothers in the US, who were seven months pregnant at the time, could not abort the babies. Her relationship with the children's father had ended by then.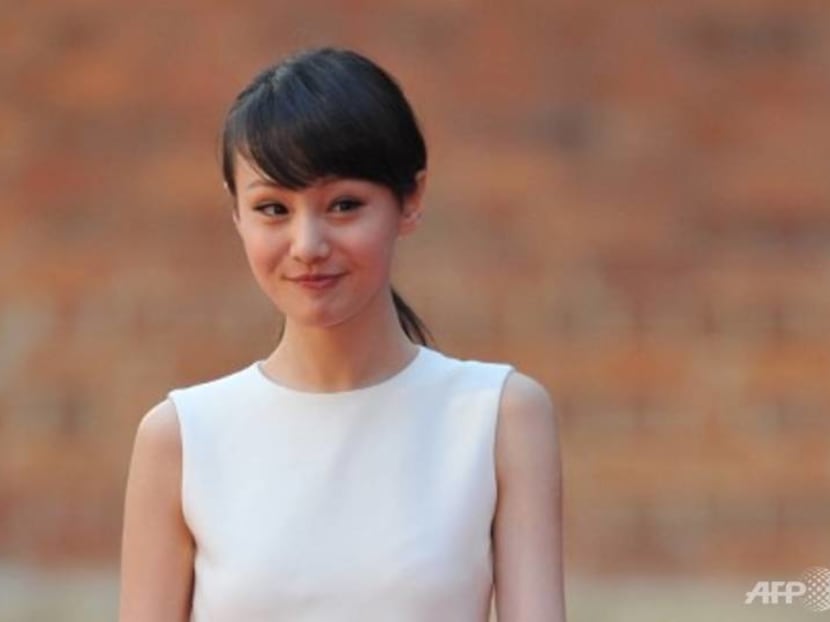 Popular Chinese actress Zheng Shuang is facing accusations that she abandoned her two children born to US-based surrogate mothers after she split up with her boyfriend, producer Zhang Heng.
Zheng's ex-boyfriend said that the 29-year-old actress had abandoned the children before they were born.
He went on Weibo on Monday (Jan 18) to say that he had been stranded in the US for over a year because he and his family "must take care of and protect two young and innocent lives".
According to the South China Morning Post, a friend of Zhang's provided documents to Chinese site NetEase Entertainment, showing the birth dates of the children – a boy was born on Dec 19, 2019 and a girl was born on Jan 4, 2020. Zheng's name was said to appear on both documents.
The same friend also provided an audio recording of Zheng, Zhang and their parents discussing what to do with the unborn children.
In the audio, Zheng's family was heard saying the children should be given up for adoption while Zheng was heard expressing annoyance that the children couldn't be aborted because the surrogate mothers were seven months pregnant at the time.
Zheng responded to the scandal on Tuesday on Weibo, saying that "it's a very sad and private matter for me". She also accused Zhang of trying to extort her.
On the same day, Prada terminated Zheng as its ambassador, a role that lasted a little over a week. In a statement to industry platform WWD, the company said: "Following significant recent media coverage of her personal life, Prada Group has today decided to cancel its collaboration with the actress Zheng Shuang, which was announced January 11, 2021."
The actress is popular for her role in the 2009 TV series Meteor Shower, as well as its sequel.