Zoe Tay gets 3 out of 10 rating on TikTok filter that rates looks – and finds it hilarious
What's even funnier is that Ah Jie thought the filter was rating her intelligence.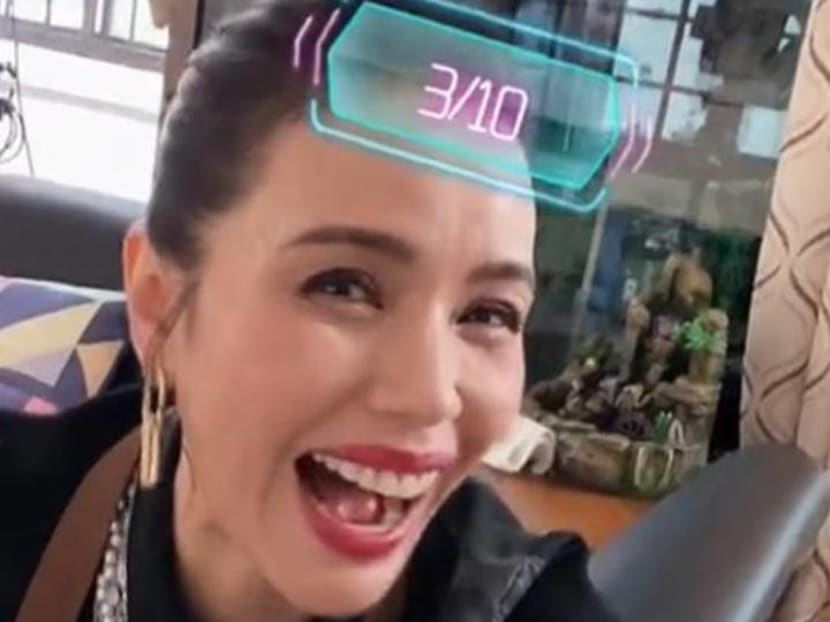 Local actor James Seah used the Rate My Looks filter on TikTok on Ah Jie Zoe Tay herself and the results were unexpected – but hilarious.
The filter gives your face a rating out of 10 – the higher, the more attractive, one would assume. However, it's obviously not based on science (or even reality) and the case in point is Zoe herself.
On Sunday (Jul 12), the 53-year-old actress reposted a video from TikTok to her Instagram of co-star James using the filter on her. Surprise, surprise – she scored 3/10. Both she and James let out big laughs at the results but what was even funnier was that Zoe thought the filter was rating her IQ.
"So my IQ is quite low," she said, while laughing.
James commented on her post to say that she's really "10/10".
Fans also flooded the section with the laughing emoji as well as compliments. One said, "Impossible, should be 10/10", while another said that the rating "should've been 30/10".
Another fan praised Zoe for being a good sport and said it was "always good to laugh at oneself".
As it turns out, Zoe was not the only celebrity James has been going around rating with the TikTok filter. Other "victims" were the cast of Mediacorp's upcoming Channel 8 drama, Heartland Hero, where Zoe will make a guest appearance. Paige Chua scored a whopping 8/10 and Elvin Ng was rated a solid 10/10.
This filter spree started when James was on set and needed to pass some time. When he tried it on himself, he scored -1/10. Say what?
The 130-episode Heartland Hero is currently in production and its airing date has yet to be announced. James replaced actor Shane Pow in the role of a "cute and happy" Ah Beng who was just released from prison and encouraged to start afresh by his older brother, played by Elvin. Shane was terminated from Mediacorp following his recent drink driving charge in April.