Zoe Tay is a 'strict mum', according to her close friend actor Wang Yuqing
The actor said that Zoe would head home at lunchtime when they're filming together, to make sure her sons are studying. Zoe, however, shared the reason why.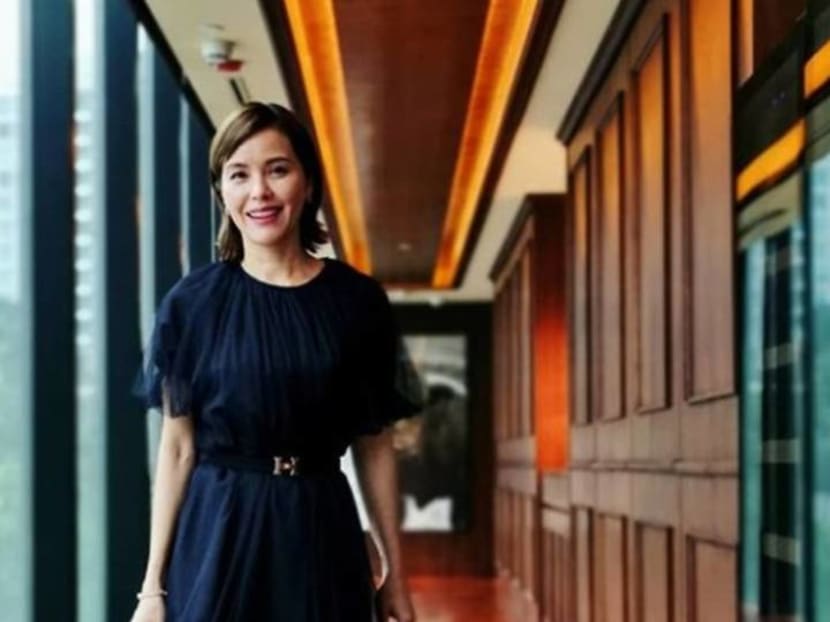 Veteran actress Zoe Tay has been part of our TV viewing diet for years and has played numerous characters. But here's a real-life side of her that we don't get to see – that of a "strict mum".
Her good friend Wang Yuqing made the revelation when he appeared as one of the mystery guests on Zoe's episode of Mediacorp's The Inner Circle.
Yuqing said, "Every time I go to her house, I always see her standing at the dining table with a cane in her hand, telling her sons to study. She doesn't even have time to talk to me. She can only say hi and ask me what I want to drink".
He added that it must be tough to be Zoe's kid. "For example, when I'm filming with her, she goes home during lunchtime to make sure her sons are studying".
Zoe, however, shared the reason behind her actions. She explained that her sons once told their helper something that hurt her a lot.
"My sons asked my helper, 'Why is Mummy so busy? I don't get to see my mum.' I was very upset when I found out about it, so whenever I have time, I will always go home to have a meal and spend some time with them before going back to work".
Zoe and Yuqing have been friends for many years and got close after working on 1989's A Mother's Love where they played a couple. Zoe called him "amazing" and told The Inner Circle host Guo Liang that Yuqing would drive to her house to comfort her whenever she was sad.
She recently posted a photo on Instagram of herself and her eldest son, wishing him a "Happy Sweet Sixteen Birthday" and using the hashtag #loveofmylife.
Zoe is mum to 16-year-old Brayden, 13-year-old Ashton and 10-year-old Nathan.