Crystal water? Constant eating? Zoe Tay and Qi Yuwu reveal each other's health and beauty secrets
"I finally found the reason behind Zoe's Ah Jie status," said Qi Yuwu, who stars alongside Tay in the upcoming crime drama Dark Angel.
It's probably superlative genes that account for Zoe Tay's enduring beauty, but from new information provided by her fellow actors, we can perhaps piece together the semblance of a more complete story.
Although A-list actors Tay, 54, and Qi Yuwu, 45, have won plenty of individual accolades, the two have never worked closely together in a drama – until now.
Dark Angel, premiering Sep 12, stars Tay as a woman who becomes a lawyer to seek revenge for her husband's murder, and Qi as her fellow lawyer who's a bit of an ambiguous character.
The drama also stars Rayson Tan, Aileen Tan, Cavin Soh, Jeffrey Xu, He Yingying and Kiki Lim.
At a media conference to promote the show, Qi, who was born in China, remarked: "I have been in Singapore for over 20 years, and this is the first time I'm really working with Zoe."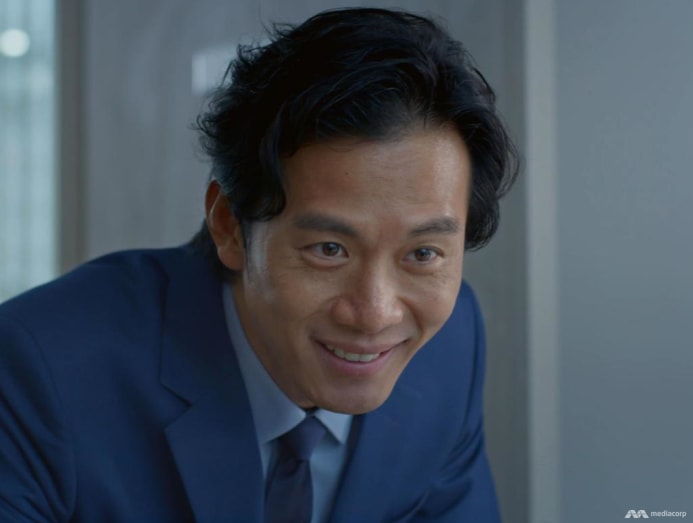 So, what did he do to maximise the opportunity?
"I observed her silently," he deadpanned. "I wondered, 'Why is she the Ah Jie?' I finally found the answer. Every morning, she takes out a big bag full of supplements, and downs them all."  
What exactly is in this magic bag? Tay, laughing, demurred: "It's just vitamins and stuff."
She then turned the spotlight on Qi, saying, "I want to tell you something about him, too." She divulged that throughout the production, Qi was constantly eating on set.
"He eats so much. And not small amounts. Rice, salad, enormous apples – every time I turn my head, he's eating. He seems to be able to take things endlessly out of his bag. He'll be eating a steamed bun and saying to me, 'Do you want some?' I don't know where he gets his abs from. They may be drawn on, maybe by Joanne Peh (Qi's wife and fellow actress)."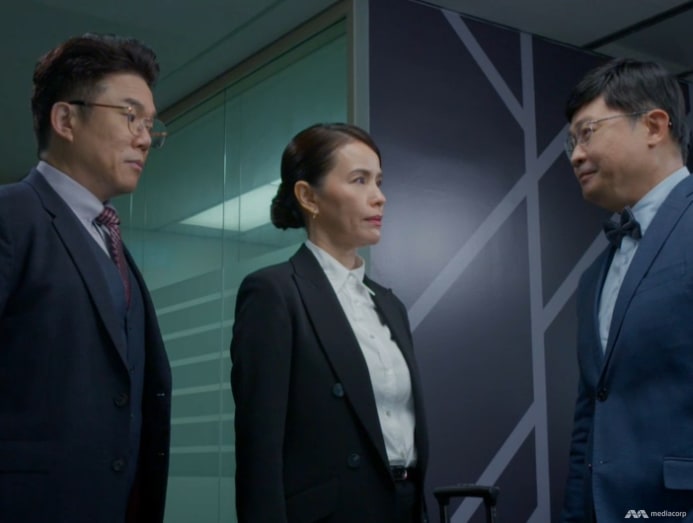 What's more, "I saw that he brought two big bottles of water on set every day. So, I started doing the same," said Tay, who added that because he brought tea, she started filling her bottles with tea as well.
But fellow cast member Cavin Soh had something else to reveal about Tay: "She drinks crystal water," he said. "She says she pours water (into a cup containing a crystal) and five minutes later, it's ready to drink."
So, there we have it – a few of Ah Jie's little habits and tricks. And these, we'll wager, are probably just the tip of the iceberg.
But, more importantly than looking fabulous, "She takes care of everyone on set – the cast and the crew," Qi shared. "That's Ah Jie. She shows concern for everyone."
Tay said: "I think filming is a team effort. So, in addition to the actors working well together, the crew works very hard and puts in a lot of effort. The show has quite a heavy storyline and it's sometimes dark, so it does affect people's emotions."
In Dark Angel, Tay's character's life is thrown into shambles when a mysterious person breaks into her home, kills her husband, harms her children and cuts off one of her ears. As a result, the only thing keeping her going is the thought of revenge.
"The themes are quite dark – it's a new drama genre that we're experimenting with," Tay said.
Catch Dark Angel starting Sep 12, on demand for free on meWATCH (rated NC-16) and on weekdays at 9pm on Channel 8 (rated PG).