Zoe Tay's guest gave her S$20 red packet assuming her wedding was sponsored
Should weddings be "profitable"?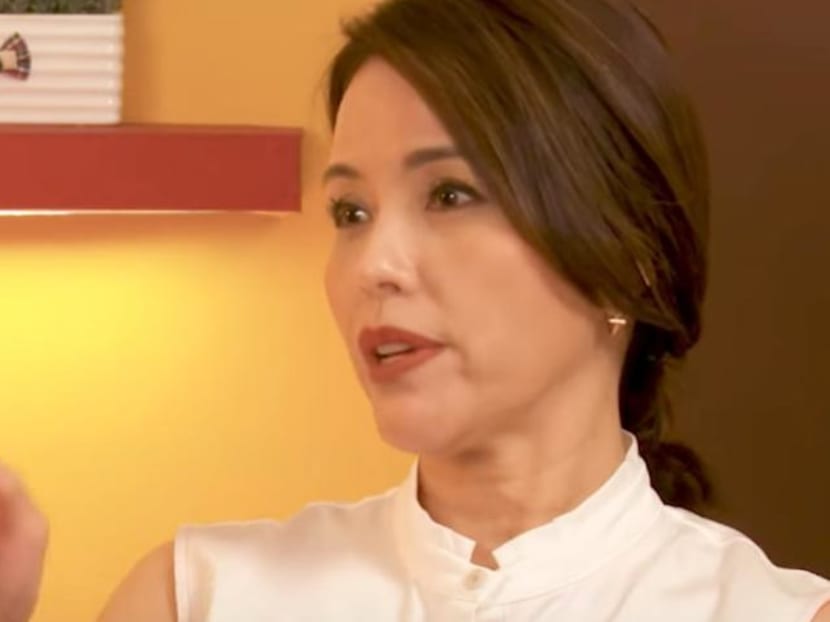 Fact: Hosting a wedding banquet in Singapore doesn't usually come cheap.
Of course, the cost of the wedding ultimately boils down to how grand of an event a couple wants it to be, and their preferences when it comes to celebrating the occasion.
That was the topic Zoe Tay, Guo Liang, YES 933 DJ Zhu Ze Liang and Seow Sin Nee discussed on the latest episode of The Zoe And Liang Show.
Ah Jie feels that it is important to have a wedding banquet, because plenty of "negotiation" goes on between the couple during the process. She believes it helps couples understand each other's wants better and "upgrades" the relationship. That, and the memories created during the celebration, make the event significant.
Seow agreed, saying that she "might regret if she chooses to not have a wedding". She thinks it is important to hold a wedding banquet that reflects the desires of both bride and groom, even if it is a small 'do.
Zhu took the middle ground; he doesn't think a wedding ceremony is a must but is not completely averse to the idea either. "If [I] have a wedding, it'll be small-scale, and I will only invite my closest friends and family," he said.
Guo Liang, on the other hand, doesn't think it is necessary for a marrying couple to host a wedding at all. "If you can get away with not hosting [a wedding] at all, you should," he proclaimed. He doesn't think you need a wedding ceremony to experience the things Tay mentioned.
"For example, having a tea ceremony can also give you the 'ceremonial' feeling. Inviting a few friends over for a gathering can also give you the same feeling of commemorating the occasion. The most important thing on that day should simply be the newlyweds," he added.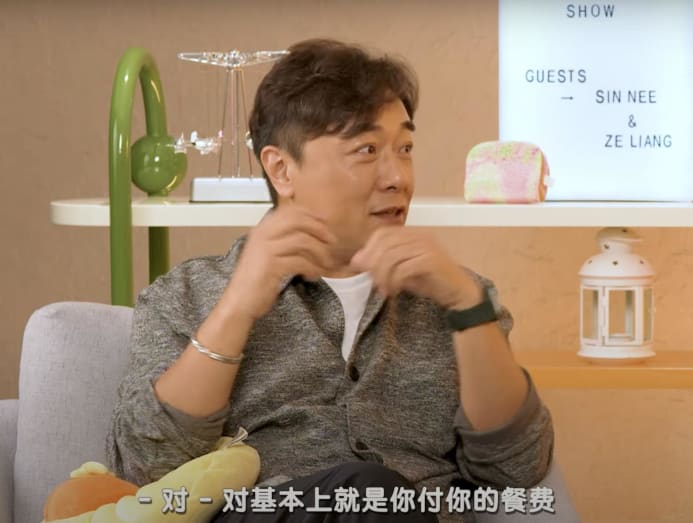 Zhu mentioned that while some men agree to weddings to satisfy their partner's wants, they also look forward to seeing them "dolled up beautifully" for their big day.
Tay chimed in: "Whether [the bride] is a regular person or a celebrity, she is always the most beautiful person on her wedding day. No one can overshadow her [in that moment]."
Though Ah Jie couldn't exactly put her finger on why a bride always looks better than others on her wedding day, Guo Liang had a more logical explanation.
"It's not weird at all, the guests are being intentionally lowkey! If you go overboard dressing up at someone else's wedding, someone is bound to tell you off, 'cos you're obviously trying to steal the bride's limelight, and it's very rude," he reasoned.
The group then discussed if couples are able to "make a profit" when throwing a banquet.
Seow first shared that her economics professor once told her that a wedding can be "profitable", if arranged well. Zhu also agreed with her, having once read that couples can indeed earn money if they do their sums right. "But firstly, you need to invite the right people," he said.
Who are these "right people"? According to the radio presenter, instead of inviting "any friend", one should add "people with background, or their bosses" to the guest list.
"When I held my wedding, my guests included close colleagues and friends," said Tay.
A bold Seow then asked how much Tay "profited" from her wedding with RSAF pilot Philip Chionh in 2001.
Turns out Tay "didn't make any money at all". "Because everyone thought my wedding was fully sponsored, and that was not the case, as we paid for everything ourselves," she revealed.
Guo Liang endeavoured to make a joke about how she might've received a "S$2 red packet", but to Zhu and Seow's surprise, Tay admitted that she did, in fact, receive a S$20 red packet.
Ah Jie was cool about it, though. "I'm okay with it lah, if I invite you, you're [there] to give me your blessings," she said.
She then added: "But that's not how it works now, and the meaning of giving [the couple] a red packet has changed."
"You want to recoup [the amount you spend]," offered Zhu, who got a nod of agreement from Tay.
"I seldom attend weddings, so when I do, I always ask for the 'market rate' for red packets," said Guo Liang. "When I attended a wedding towards the end of last year, I asked others for the [market rate] again, and things have changed. They asked me where the wedding was going to be held, and they [took into account] the rating of the hotel and the food served there," recounted the host. 
Tay added that the amount to give in a red packet also depends on whether the couple choose to have a "lunch, dinner or high tea ceremony".
"You're basically paying for your meal," concurred the host. He continued: "I think this is reflective of how people these days are very practical. [They're] not looking to earn money, but [they] don't see the need to pay extra to invite people as they 'don't owe them a meal'. But giving a red packet is [supposed to] represent the celebration of a happy occasion, right?"
As the group delved into the topic of dream weddings and proposals, Seow mentioned that she would prefer if her partner sought the approval of her family first.
"I think the best way [to propose] would be to do so in a public setting, where the crowd is not aware of what is happening. But they will start to clap for you when they see [the proposal]," announced Guo Liang.
To his surprise, both women present cringed at his idea, with Tay saying that he's "melodramatic". "I will say you're crazy and walk away," added Ah Jie.
"I thought all ladies would wish to have a third-party present when being proposed to," protested Guo Liang. "I thought it would be a proud moment for the girl, because there's a guy there on one knee wanting to marry you. Wouldn't it be better if there were more people watching? I don't believe there are that many proposals that get rejected."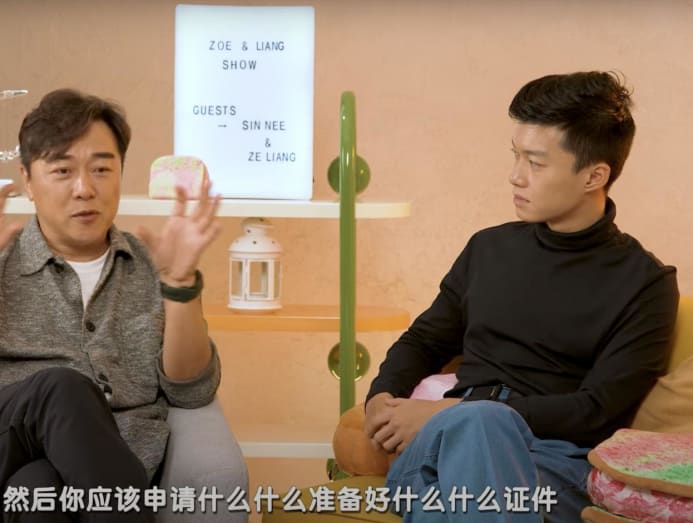 While Tay looked at him in shock, Zhu told Guo Liang about an incident where one of his friends was pressured to accept a proposal in a public setting, only to go home and return the ring. According to Zhu, said friend felt bad rejecting the partner's proposal in public, and only told the guy "I do not" in private, to "save the other party face". Ouch. 
Since Guo Liang seemed to favour the grand gesture, Seow thought it apt to ask about how he proposed to his wife back in the day.
"I'm sorry, I didn't propose," revealed Guo Liang with a laugh.
"We were a special case, 'cos I had already left the country," he continued, before explaining that it was more of a practical process, where neither he nor his wife proposed to each other.
"It was more of a discussion, where we [discussed marriage] along with many other concrete things, such as how we wanted to get married, the things we had to apply for, and the documents we required," he revealed.
Tay, however, was proposed to in the privacy of her home. Which we guess best suits her wishes, seeing as she was repelled by Guo Liang's idea of a grand proposal.
"I kinda guessed that [the proposal] was happening then. Actually, girls usually know [about the proposal], because their partner starts to behave differently. That, and [I'm] an actress, so it's easy to see through [the act]," said Tay.
You can watch The Zoe And Liang Show on meWATCH, or catch it below.
This story was originally published in 8Days.