Want to score a Zoom date with Keanu Reeves? You can now bid for him
The actor is auctioning off his time and in true Keanu fashion – it's all for a good cause.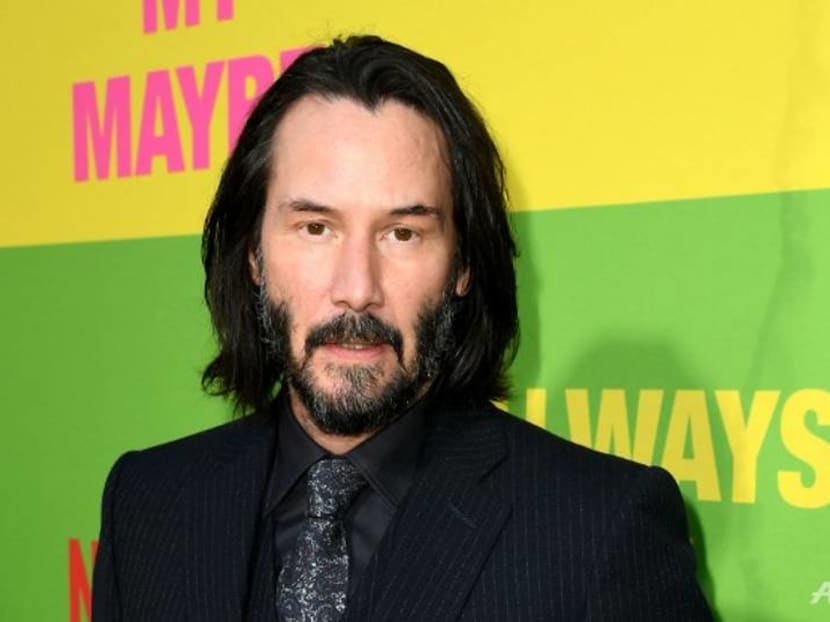 Keane Reeves fans, you can now score a Zoom date with the actor and donate to a charity at the same time. This is what is known as a win-win situation.
The 55-year-old Matrix star is auctioning himself off for a very good cause – to help raise money for a children's cancer charity called Camp Rainbow Gold, which provides emotionally empowering experiences to kids in Idaho, USA, who have been diagnosed with cancer.
One lucky winner will get a 15-minute Zoom chat with the man known as "the Internet's boyfriend".
As of Wednesday (Jun 17) at 9.30am Singapore time, the bid stands at US$16,400 (S$22,860).

If you do win the bid, make sure you behave yourself because according to the auction site, "Camp Rainbow Gold and/or the celebrity has the right to cancel the call if there is threatening or inappropriate behavior."
The call must take place within the week of Jul 6.

Reeves has several projects lined up, including the third film in the Bill & Ted series, as well as a new Matrix movie.