Zouk's transformation: From dance club to spin studio in the day and cinema at night
You can still get hot and sweaty on the dance floor – albeit on a spin bike.
It'll be some time yet before you can party the night away at Zouk but for now, you can still head there – to exercise, have dinner and even catch a movie.
As part of its strategy to navigate the disruptions to the nightlife scene caused by COVID-19, Zouk Group has introduced two new initiatives as a way to diversify its offerings and introduce new experiences to its audiences, according to a press release on Wednesday (Oct 14).
Zouk's Main Room is now a spin studio, in partnership with Absolute Cycle. You can still get all hot and sweaty on the dance floor – albeit on a spin bike. Riders can take part in a high-intensity spin class, and still be completely immersed in the clubbing experience with Zouk's sound and lighting system.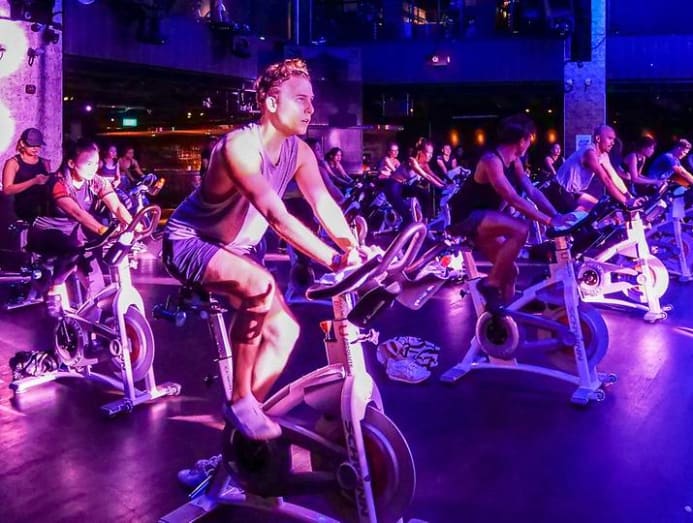 The classes, which have already started, will run seven days a week with 12 classes daily from Sundays to Tuesdays, and between eight and 10 classes daily from Wednesdays to Saturdays.
Zouk will also run a cinema club four nights a week with themed movie nights, as well as food and drink options provided by brand partners. More details about the cinema club will be revealed on Zouk's social media channels in the coming week.
Said Andrew Li, CEO of Zouk Group, "We've acted quickly and decisively to pivot Zouk's business model to evolve and innovate beyond our traditional offer. We've always been in the business of experiences and entertainment, we're simply venturing down new avenues to delight audiences with the Zouk touch, within the possibilities of the current climate."
In August, Zouk transformed its premium Capital lounge space into a pop-up restaurant named Capital Kitchen, housed on the second floor of the Zouk complex.
The dining space is open from Wednesdays to Saturdays, 5pm to 11pm, and can accommodate 100 diners.
Li said the Capital Kitchen concept had been well received. "Putting the Zouk twist on fitness and cinema is a natural progression for us," he added.