7 value-for-money alternatives to Champagne, and what food to pair them with
Champagnes aren't the only option when it comes to serving bubblies. Sparkling wines from the likes of Italy and Spain can offer equivalent and more affordable alternatives to their French counterparts.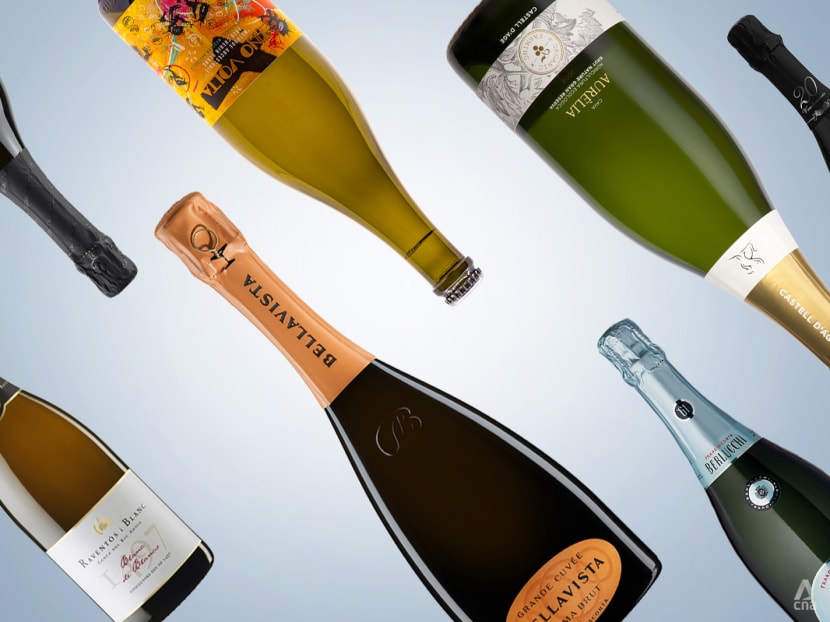 There's an old joke about being served a glass of bubbly when you fly Economy. That crisp, effervescent wine that settles you in for your long-haul flight is, well, most likely not Champagne.
What's in your glass is indeed a sparkling wine but French it is not. It's most probably a Prosecco from Italy, a Cava from Spain, or some cheaper alternative to Champagne. (By law, sparkling wine producers outside of the region of Champagne are not allowed to name their wines "Champagne".) Your neighbour sitting further up in First Class is sipping a bona fide Champagne, likely a Krug.
A poke at class structures aside, the joke has some truth in it (ask your air steward the next time you can fly). But it also suggests that any sparkling wine other than Champagne offers a lower quality, which could not be further from the truth today.
Sparkling wine producers outside of Champagne, such as Franciacorta winemakers in Italy and Cava vintners in Spain, have raised their game, thanks to stricter appellation laws and improved winemaking methods.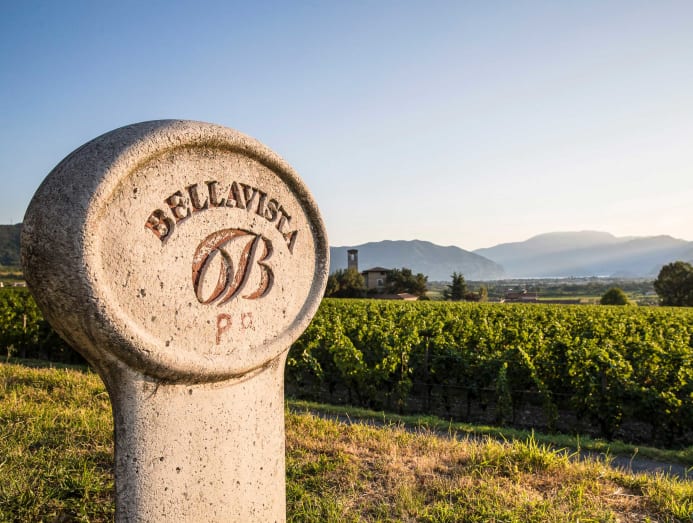 While these winemakers compete with Champagne in the sparkling wine category, they aren't out to imitate their French peers, but rather to make bubblies that represent the best of their region and tradition.
For starters, there's Prosecco, a sparkling wine produced in the northern Italian regions of Veneto and Friuli-Venezia Giulia. The main difference between Champagne and Prosecco – apart from the grape varieties used – is the way it's produced.
For champagne, after primary fermentation in a tank, the wine is bottled, and a mixture of yeast and sugar is added to start the second fermentation in the bottle, which in turn produces carbon dioxide, creating the bubbles. This method is known as the traditional method or methode champenoise.
For Prosecco, which uses the white grape Glera, the second fermentation takes place in a pressurised steel tank rather than in a bottle. Thus, the production is cheaper and less labour-intensive than methode champenoise. For this reason, it sometimes unfairly gets a bad rep as an inferior sip.
Gerald Lu, head sommelier of Praelum Wine Bistro, said: "Prosecco is never meant to be something regal or expensive, or promoted in the [image] that Champagne tends to market itself. It's a great drink for a casual get-together.
"You can even convert it into a cocktail – not that you can't do it with Champagne but most people would be reluctant to do so. It's also worth noting that Proseccos from single vineyards can be really delicious. I probably drink more Prosecco on a regular basis than Champagne."
Franciacorta, however, has much more in common with Champagne. Hailing from the Italian region of Lombardy, the wine is made from Chardonnay, Pinot Nero (Italian for Pinot Noir), and Pinot Bianco grapes – Champagne uses Chardonnay, Pinot Noir, and Pinot Meunier – and undergoes second fermentation in the bottle.
Indra Kumar, sommelier and project consultant of wine importer and retailer The Straits Wine Company, said Franciacorta is "the closest to Champagne in terms of style". What makes Franciacorta exciting, he added, is the fact that it has longer minimum ageing requirements on the lees (dead yeast cells left from the second fermentation in the bottle) than Champagne for non-vintage and vintage categories.
For example, a non-vintage Champagne requires at least 15 months of ageing in the bottle, of which at least 12 months must be on the lees, while a non-vintage Franciacorta requires at least 18 months on the lees. Those nutty accents you pick up in your Champagne? They come from the lees contact. The longer the wine cuddles with the lees, the more pronounced the toasty flavours.
Lu said Franciacortas generally have less fruit-forward notes than Champagne. "They tend to be a bit drier, with cleaner, earthier kinds of tones," he added.
Like Franciacorta, Cava, a sparkling wine made largely in the Spanish region of Catalonia, is also produced with the traditional method (second fermentation in the bottle). But that's where its similarity with Champagne mostly ends. The wine is made from three traditional Spanish white grapes: Macabeo, Xarel-lo, and Parellada.
Ong Yixin, managing director of wine importer Kot Selections, said that the character of the three grape varieties and the Mediterranean climate are "transmitted resoundingly in high-quality Cavas, so much so that's almost impossible to mistake them for Champagne".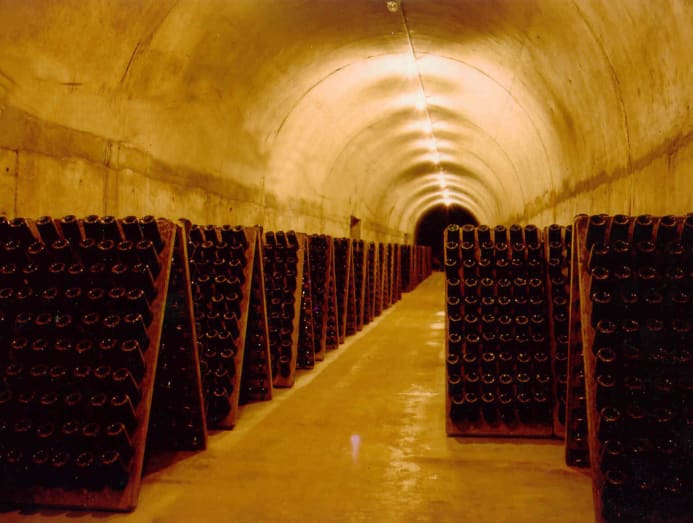 "Flavour-wise, the white varieties lean towards apple and pale orchard fruit, rather than berries," said Ong. "It's the conjunction of ripe fruit, juicy acidity – the crispness comes from old vines of Parellada as well as Macabeo – and roundness on the finish that makes it distinctive.
"To get that level of fruit ripeness in a cooler climate like Champagne, you'd need a much later harvest, losing precious acidity. It's also almost impossible to get that level of unadjusted acidity in a warmer climate like, say, Anderson Valley in California, unless one harvests unripe fruit."
Ong added: "Cava has been really exciting for some time now, especially with more growers striking out on their own land. It's akin to the grower Champagne movement in the late 1990s to early 2000s."
Lu noted that people have the impression that Cava's quality is inferior to Champagne because of its slightly richer flavour profile, which may offer less elegance. But this has to do with how the wine is paired over there. "The food in Spain has a lot of more spices, with heavier cooking techniques," added Lu. "At the end of the day, a Spaniard and a person from Champagne will never have the same palate."                    
"But quality-wise, many Franciacortas and Cavas, especially those from top producers, make less expensive but worthy equivalents to generic non-vintage Champagnes."
Ready for your next bubbly session? We pick seven value-for-money alternatives to champagne.
BELLAVISTA, GRANDE CUVEE ALMA BRUT, DOCG
Located in Lombardy's Franciacorta area, the Bellavista winery was founded in 1977 by Vittorio Moretti, a businessman. Today it produces 1.4 million bottles a year.
The Grande Cuvee Alma Brut is the winery's flagship non-vintage Franciacorta. A blend of Chardonnay and Pinot Nero, the bubbly offers floral aromas and notes of vanilla and green apples. The wine works well with shellfish and smoked salmon.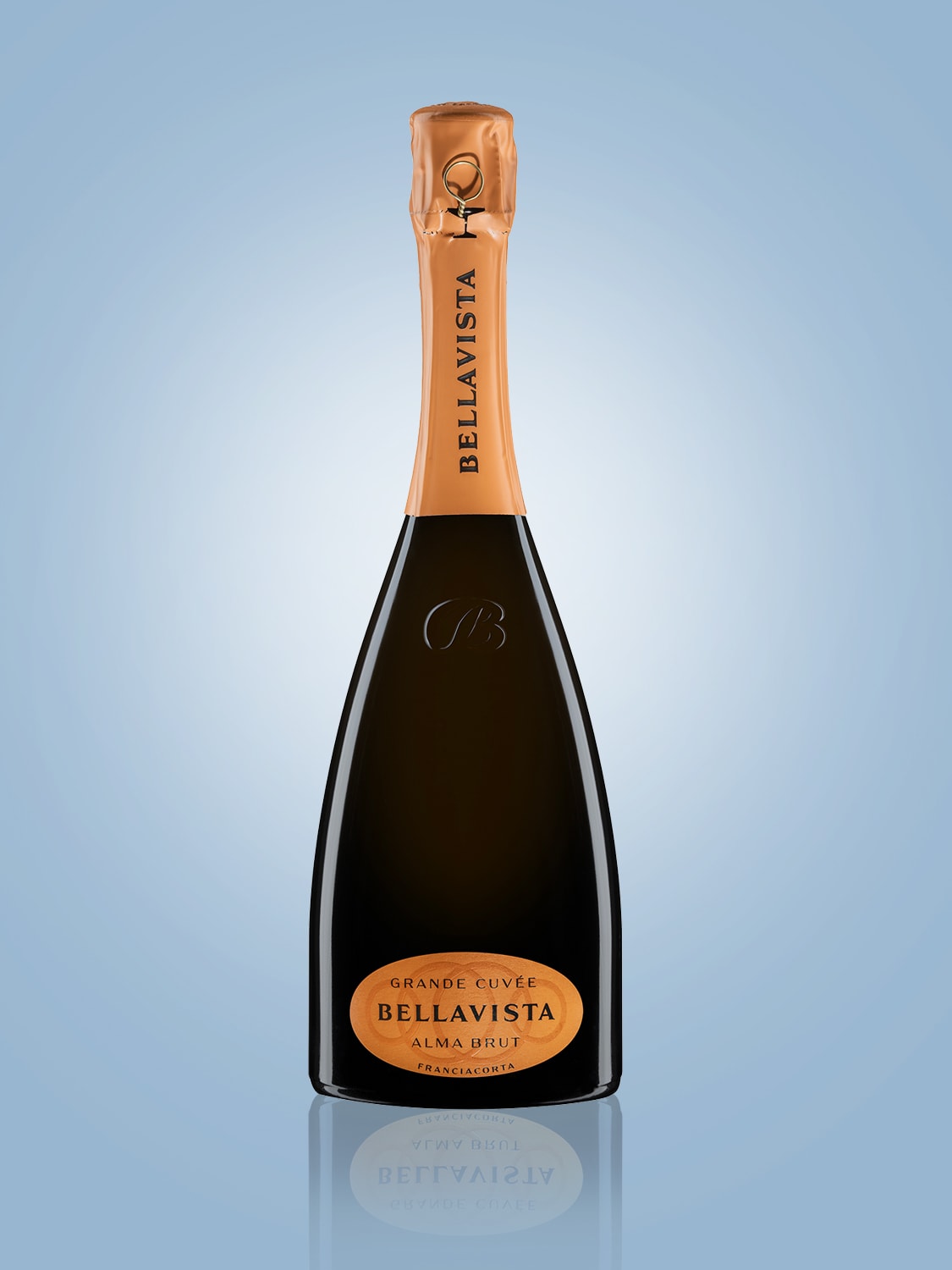 S$75, from Enoteca at Takashimaya. Tel: 6836 3068
BERLUCCHI '61 SATEN
Saten ("silk" in Italian) is a name used for a Franciacorta made only from Chardonnay, an Italian version of Blanc de Blancs.
The Berlucchi '61 Saten is a non-vintage that has been aged for a minimum of 24 months on the lees. Expect a bouquet of peach and apricot notes, and a tangy, savoury flavour profile. Pair this with risotto or fish dishes.
S$62, from Angra Wine & Spirit
CASTELL D'AGE 'AURELIA', CAVA, BRUT NATURE RESERVA
A pioneer of organic and biodynamic viticulture, Castell d'Age is a winery located in the Alt Penedes region of Catalonia. Winemaker Olivia Junyent represents the third generation of the winery's women proprietors.
The Aurelia has a small amount of Chardonnay (10 per cent) in its blend of Macabeo, Xarel-lo and Parellada. The wine is also a Brut Nature (no sugar added) so it's less sweet. Its lighter, well-balanced profile means it's a versatile bubbly for food pairing. Kot Selections' Ong recommends matching it with Peranakan food.
S$47.50, from Analogue Wine Merchant (Kot Selections' retail arm)
RAVENTOS I BLANC, BLANC DE BLANCS 2017
A pioneer of Cava, the family-run Raventos i Blanc created some commotion in 2012: Disenchanted by what was then the image of volume-oriented production of Cava vintners in their region, they decided to leave the Cava DO appellation to make their own quality wines in Conca del Riu Anoia, a small uncertified region they hope to turn into a new official appellation.
The Blanc de Blancs 2017, which hails from a 40-year-old vineyard, offers a good acidity with flavours of pear, apple, and jasmine. We'd uncork this for a Sunday brunch with friends.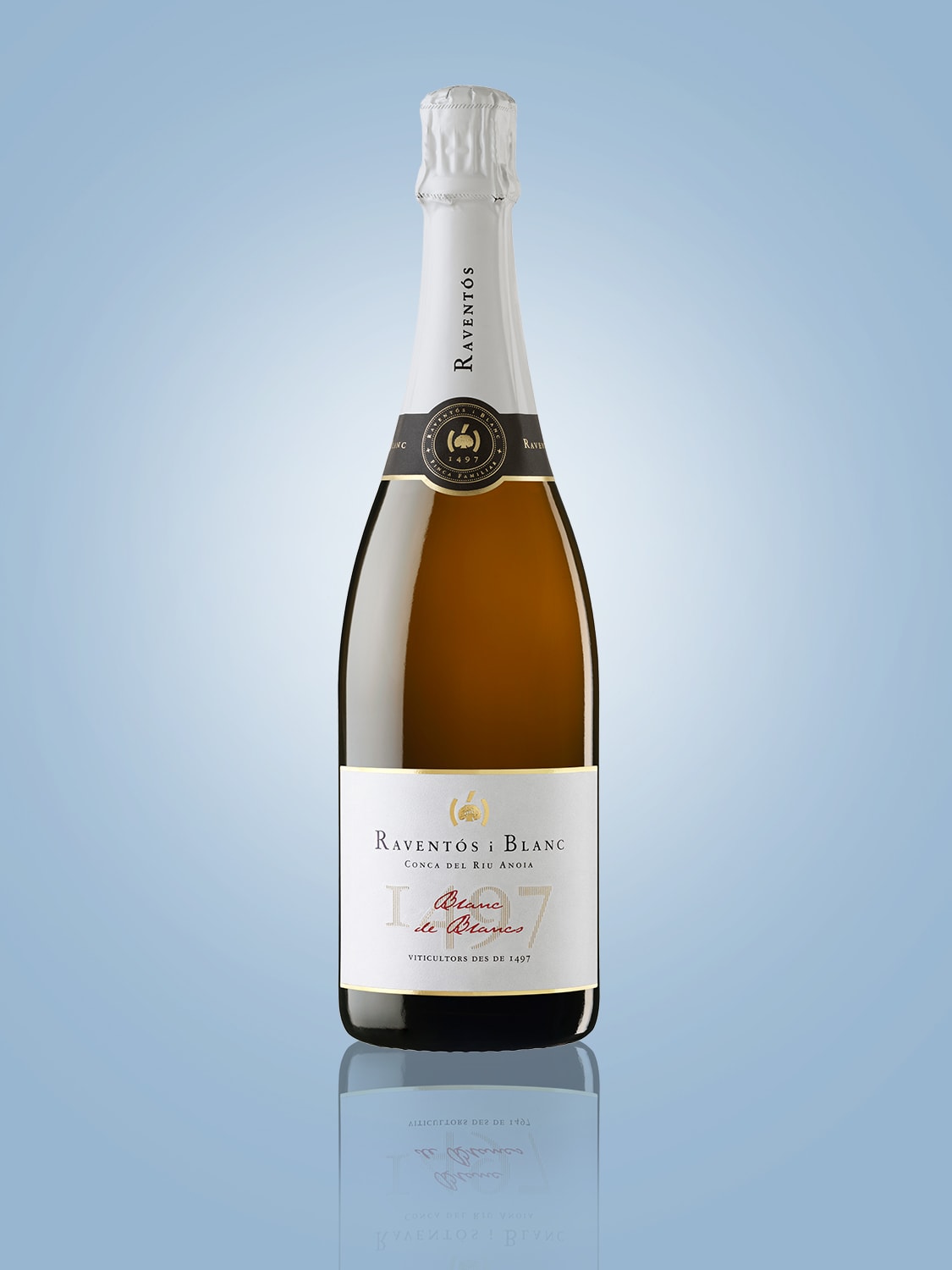 S$46, from The Straits Wine Company
RUGGERI GIUSTINO B., VALDOBBIADENE PROSECCO SUPERIORE, EXTRA DRY, DOCG 2018
Ruggeri's Giustino B. is an homage to its late founder Giustino Bisol, who established the winery in 1950. The grapes come from Valdobbiadene in Veneto, an area known for making Italy's best Proseccos.
The wine flaunts a straw yellow hue and a bouquet of grapefruit. On the palate, it offers a delicious profile of almonds, figs, apples, and peach. A bracing acidity gives the finish a sharp, refreshing edge. Serve this with some raw oysters.
S$64, from Cellarmaster Wines
VINO VOLTA, METHODE ANCESTRALE, CHENIN BLANC 2020
If you'd been to a natural wine bar recently, you may have heard the sommelier talking about Pet-Nats. He wasn't referring to bugs on his pet dog. Pet-Nat is short for Petillant Naturel, a French winemaking term for "Naturally Sparkling". It is also known as methode ancestrale.
Methode ancestrale is the actually the oldest method of making sparkling wines: A partially fermented wine is bottled, allowing the fermentation to continue in the bottle until bubbles are produced.
Most Pet-Nats have some remaining yeast sediments – they aren't removed or disgorged – a characteristic that may not appeal to everyone. But for those willing to try something different, a Pet-Nat would offer a wild, funky sip.
The fizzy Chenin Blanc from Western Australia-based winery Vino Volta serves up a whirl of lemon, grapefruit, and pear notes. Drink it with creamy pasta or grilled chicken.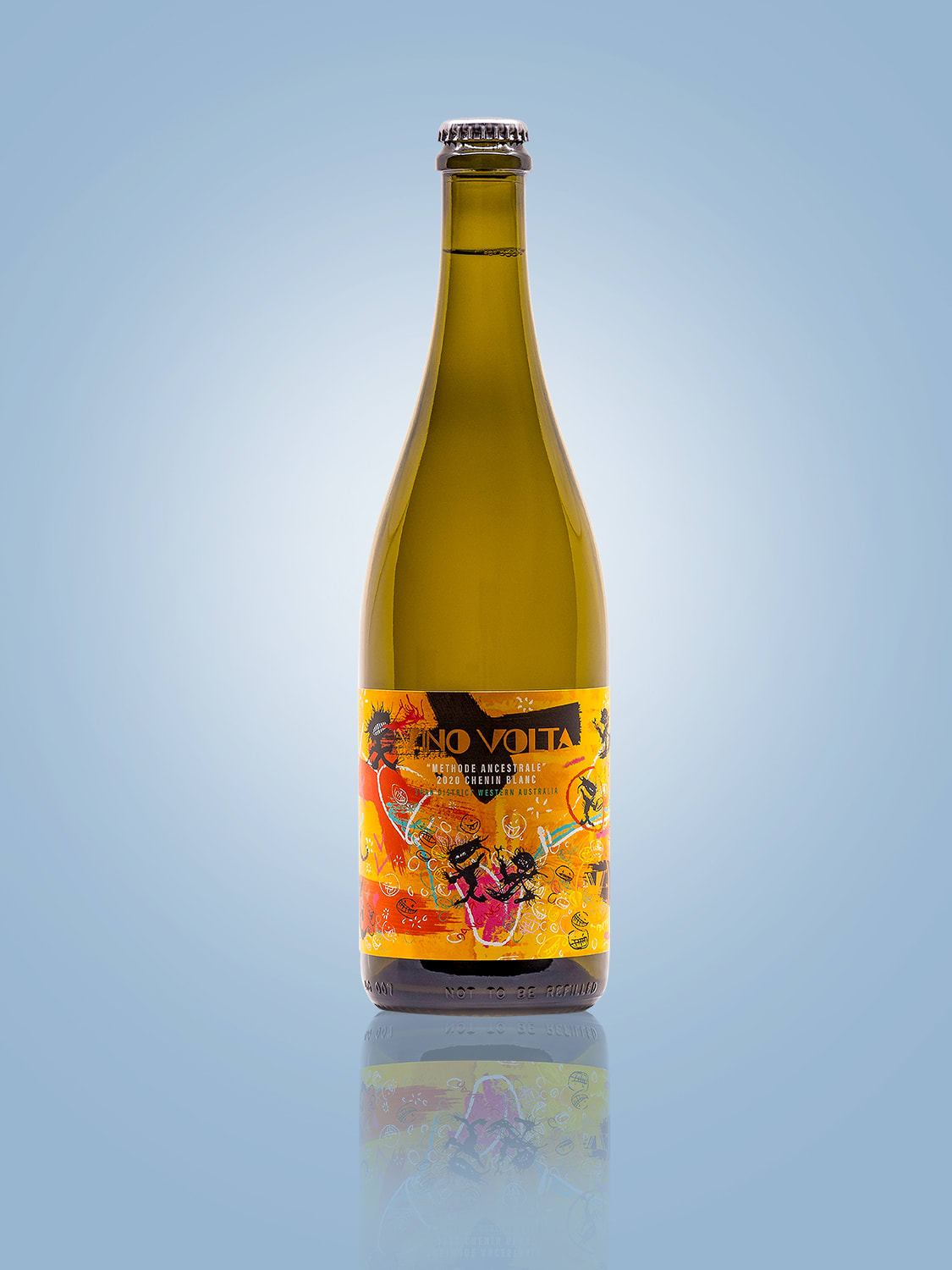 S$60, from The Straits Wine Company
ZARDETTO MOLIN, PROSECCO SUPERIORE, EXTRA DRY, DOCG 2019
As an Extra Dry, this Prosecco from Zardetto is slightly sweeter than one labelled Brut, so if you are looking for a sparkler to pair with some tarts, this would fit the bill. The wine has a racy perlage (wine parlance for those bubbles that dance upwards in your glass) and notes of apple, lychee, and lemon.
S$40, from Angra Wine & Spirit