Uni and pop art? At this Japanese restaurant, feast on sashimi while buying art
Pop art gallery simpleArte by iCare.4u has teamed up with sea urchin restaurant Uni Gallery to offer diners the chance to buy prints from the likes of Takashi Murakami, all while tucking in to Japanese nosh.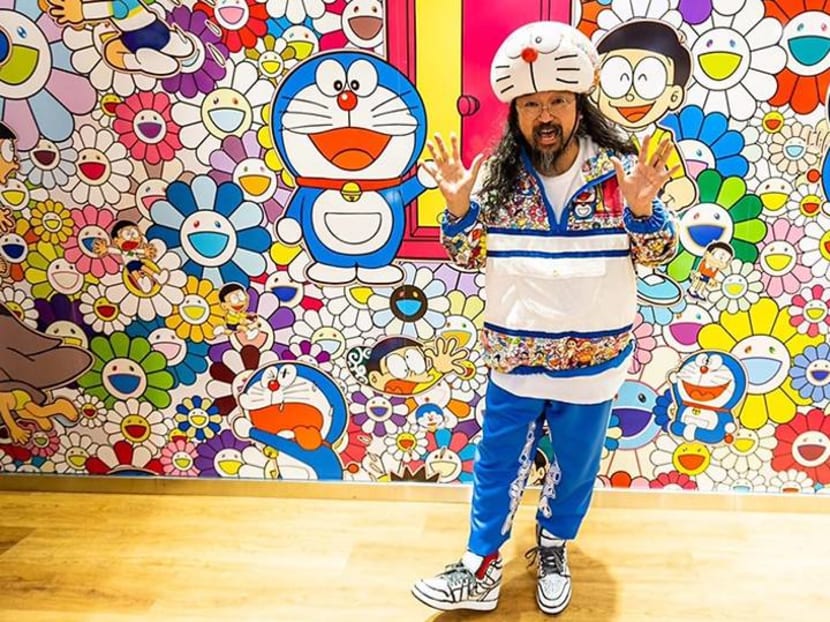 Singapore Art Week is just around the corner, and to kick things off, here's a unique experience if you're a fan of Japanese food and contemporary pop art.
Pop art gallery simpleArte by iCare.4u has teamed up with specialist sea urchin restaurant Uni Gallery to launch a showcase of collectible pop prints from some of the world's most well-known contemporary artists.
The showcase, named Hypebeast@Uni, features original prints by leading artists Takashi Murakami, Chiho Aoshima, Steven Harrington, Shen Jingdong and up-and-coming Dutch doodle artist Stijn Valentijn.
These artists have been lauded around the world for their work. Takashi Murakami's most expensive piece to date sold for US$13.5 million (S$17.9 million) at a Sotheby's New York auction in 2008. Murakami also recently collaborated with the creators of fan-favourite robot cat, Doraemon.
Steven Harrington is the leader of a contemporary Californian psychedelic-pop aesthetic, while Chiho Aoshima has worked with legendary Japanese fashion designer Issey Miyake.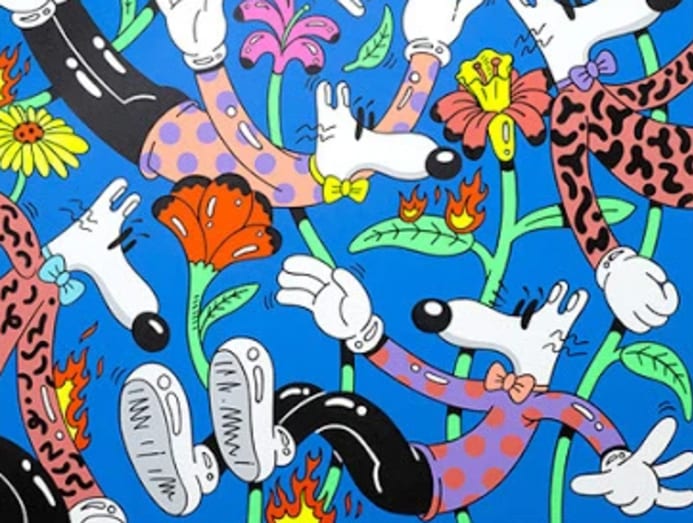 Shen Jingdong is a leading contemporary artist in China, while Stijn Valentijn describes himself as "a part time student of neurosciences and full-time visual artist".
Diners will be able to view and purchase the art pieces, all while they eat. Ten per cent of profits from the sale will go to the Singapore Children's Society.
Uni Gallery by OosterBay, located at The Plaza on Beach Road, is a sashimi restaurant known for its sea urchin dishes. "This collaboration provides a platform in which popular art, street culture and food can align and be accessible to the general public," said Jason Ong, owner of Uni Gallery. "It's also helping to provide support to children in need."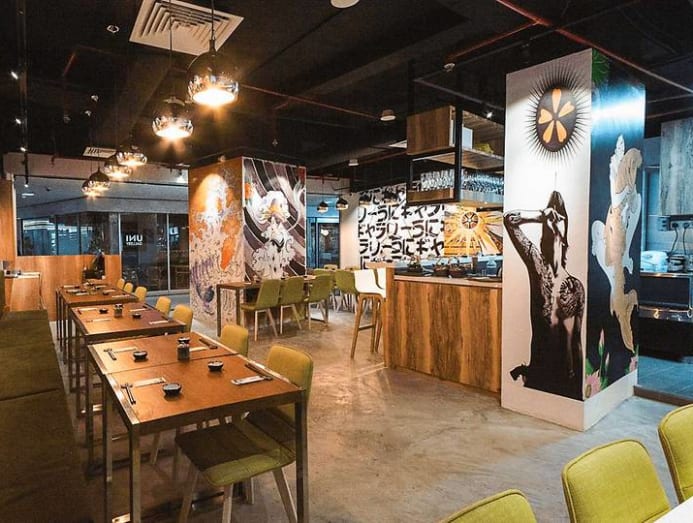 "Hypebeast@Uni will offer diners the chance to experience modern street art first-hand as simpleArte brings an artistic perspective to the movement often characterised by high-priced sneakers and urban streetwear," said Glen Tay, curator at simpleArte.
The art pieces, which will be on display in the main dining area and private dining rooms, will be refreshed every time a sale is made.
"This collaboration provides a platform in which popular art, street culture and food can align and be accessible to the general public. It's also helping to provide support to children in need." – Jason Ong

Hypebeast@Uni is running from now till Mar 31. Uni Gallery is located at 7500A Beach Rd, #B1-310, The Plaza