This Singapore keto meal service now has a fine dining menu for gourmands
On a keto diet? That doesn't have to stop you from indulging in a fine dining meal.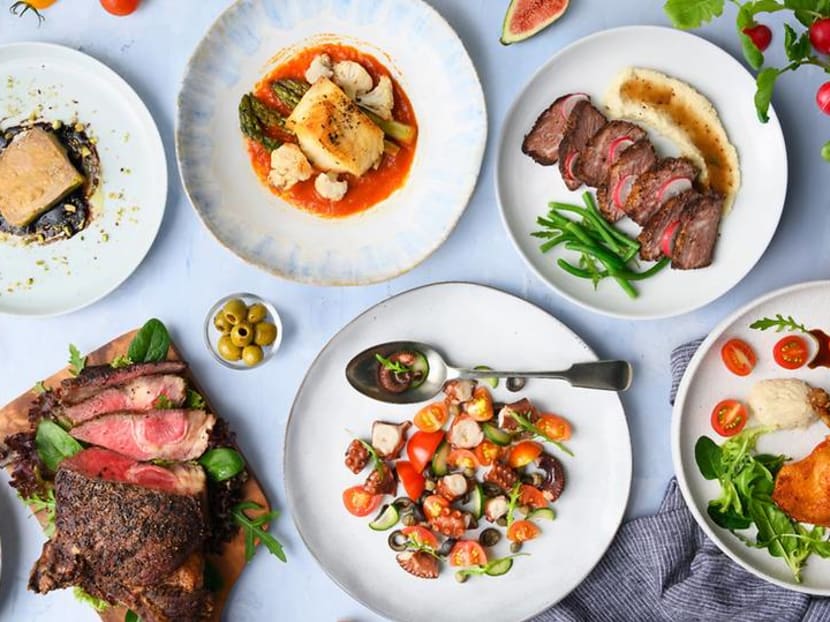 Going keto doesn't mean you can't enjoy the finer things in life, and that includes indulging in a fine dining meal right from the comfort of your home.
Constant Tong, a former tech entrepreneur and founder of keto meal subscription service Ketomei, has just launched Singapore's first ketogenic online fine dining service. Dubbed Gourmei, the service allows those on a keto diet to enjoy a high-end private home dining meal.
Low in carbohydrates and sugar, Gourmei's keto fine dining options "allow you to eat like a king without having to worry about your weight", the company said in a press release.
Tong himself is an avid practitioner of the keto diet. "I wanted to create a fine dining concept that offers delicious meals with a more exquisite taste, yet remaining keto-compliant. Keto food is always seen as diet food, but in fact, Keto food is just real food that is nutritious and delicious," he shared. 
"While there are many fine dining restaurants in Singapore, there is a serious lack of keto or low-carb options. It inspired me to design a space for people to enjoy delightful food while feeling great about their bodies after the meal," Tong continued. 
Dishes available on the menu include juicy and tantalising Cote de Boeuf (S$128 per serving for five pax), refreshing Octopus Salad (S$24 per serving), tantalising Gravlax Salmon (S$16.40 per serving) and classic with a twist Duck Leg Confit (S$23.60 per serving).
For a dinner party, there's also the Gourmet Set (S$164.55), consisting of a total of six dishes. The set includes a mix of refined vegetarian, poultry and seafood delights, including Braised US Short Ribs with Cauliflower Mash, Caprese Salad and Cod Fish with Red Pepper Sauce. 
"While there are many fine dining restaurants in Singapore, there is a serious lack of keto or low-carb options. It inspired me to design a space for people to enjoy delightful food while feeling great about their bodies after the meal." – Constant Tong
For the full Gourmei menu, click here