MasterChef Singapore judge introduces new heritage dishes at his restaurant, Kin
Chef Damian D'Silva, who is currently a judge on the show's Season 2, has unveiled a new menu at his restaurant Kin, featuring recipes from Chinese, Malay, Indian, Eurasian and Peranakan cultures.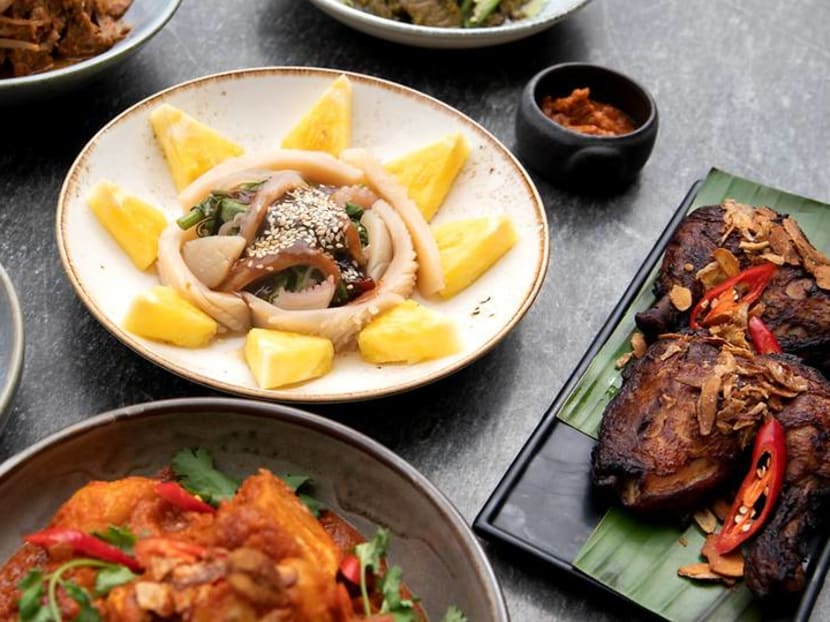 As Singapore continues to grow as an international culinary destination, a few culinary stalwarts are bent on preserving the country's heritage cuisine, one of whom is chef Damian D'Silva. 
Affectionately known as "the Grandfather of Heritage Cuisine", D'Silva serves up heirloom local recipes at his restaurant Kin, housed in Straits Clan.
Come Mar 1, Kin will debut a new menu featuring new heritage recipes, many more than 100 years old. They include dishes his grandfather, whom D'Silva calls Pop, used to cook for the household when he was a young boy, as well as contributions from family friends.
Kicking off the selection is a Chinese hawker dish Pop often recreated at home – Cuttlefish Kang Kong (S$20). The dish features blanched preserved cuttlefish and kang kong served with a moreish sweet and sour sauce of fermented shrimp paste, plum sauce and calamansi. Just like Pop, D'Silva has added honey pineapples to the dish for pleasant acidity.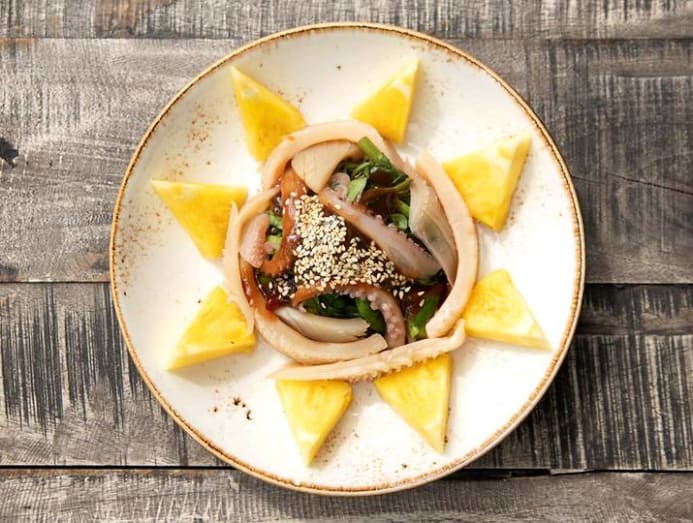 The selection also includes King Prawn with Dry Sambal (S$48), a Malay recipe of Indonesian heritage that Pop used to cook. This recipe is more than a century old, and uses only dried chilli to make the sambal. Assam, salt and sugar are then added to the ground chilli paste and cooked for four hours on low heat, before onion slices are added.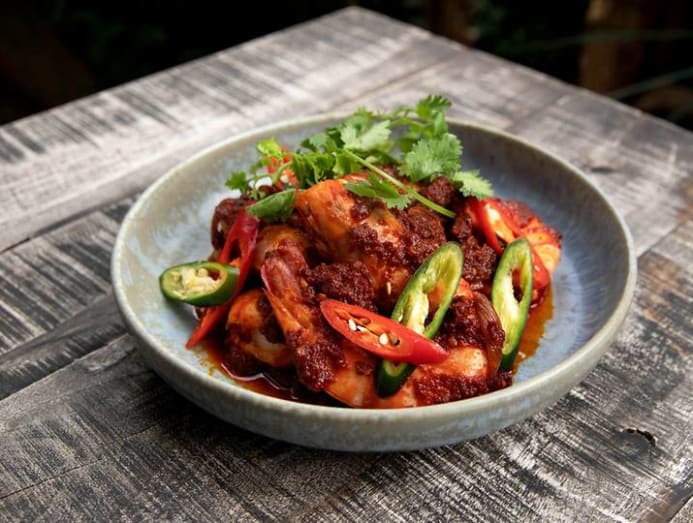 Daging Sambal Hijau (S$42) is a 100-year-old recipe from his grandfather's kitchen, featuring a unique crisp green chilli sambal made with green chilli, candlenuts and shallots, cooked with beef that is marinated for 24-hours in cumin, coriander and fennel. Fresh green chilli slices are added just before serving.
Over the years, D'Silva has presented many recipes from Aunty Zainab, whose husband was best friends with his father. Ayam Kalasan (S$38) is the latest, a family recipe Aunty Zainab would regularly cook for her kids, and for D'Silva whenever he visited.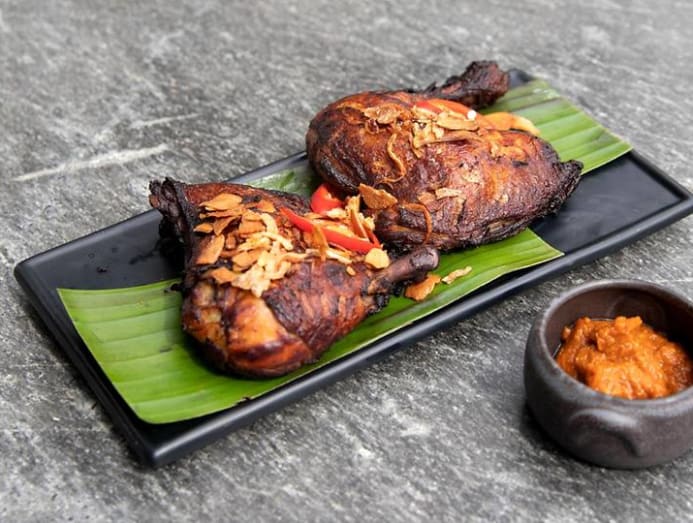 Chicken Maryland is simmered in coconut water with aromatics until the liquid is absorbed, then deep-fried before serving. Some of the concentrated simmering liquid is added to a sambal of chilli, onions and candlenut and served with the chicken.
There's also the Nangka Rendang (S$28), a vegetarian rendang of young (un-ripened) jackfruit slow-braised for seven hours with a mix of coriander, fennel, cumin and garam marsala in coconut water.
Classics such as the Pork Knuckle Debal (S$68), Eurasian Curry Devil cooked with pork knuckles, are now a mainstay on the Kin menu.
The new menu is complemented by an array of cocktails crafted with classic ingredients found in local heritage cuisine. These include the Chilli Padi (S$18), a tequila-based cocktail boosted with calamansi and green and red chilli padi, and the Curry Leaves & Banana (S$18) an explosive mix of dehydrated banana, fried curry leaves and bourbon.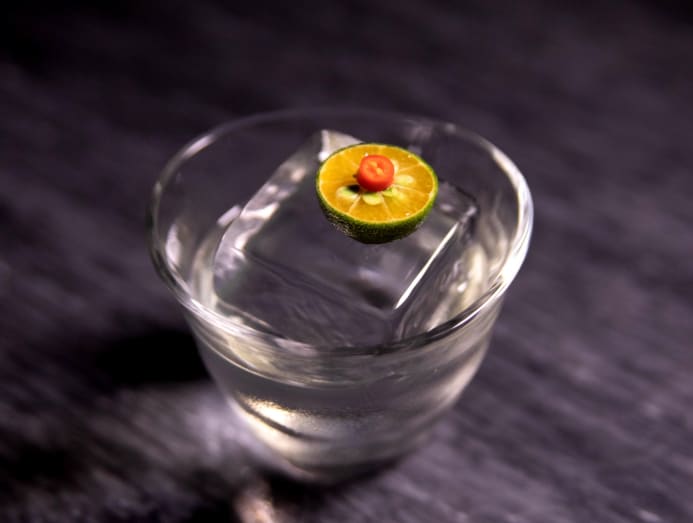 Kin is located at 31 Bukit Pasoh Road