Dessert lovers: Here's where you can have your cake and, er, whisky too
Popular dessert cafe Lady M is kicking off 2021 with a new seasonal cake – a Whisky Dark Chocolate Mousse generously infused with The Macallan Double Cask 12 Years Old.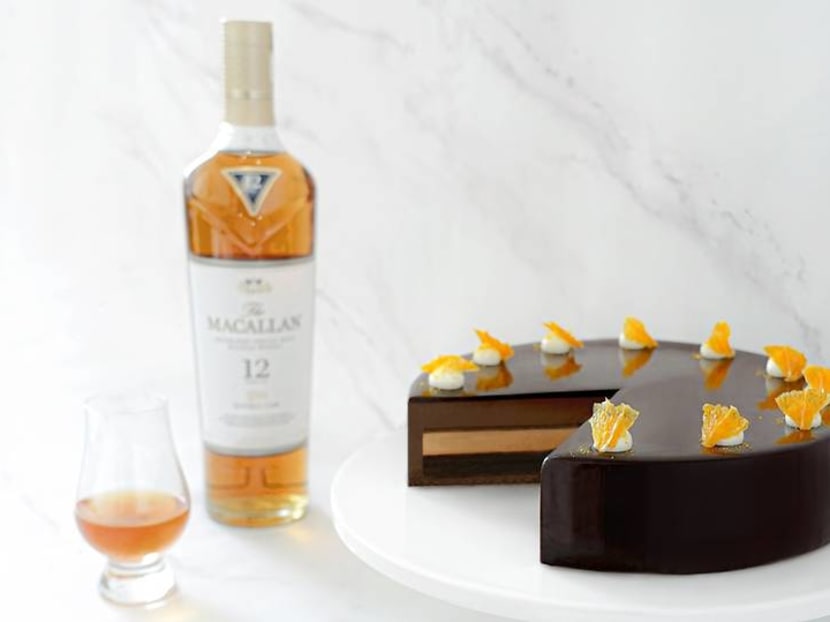 If you've sworn off indulgent desserts and alcohol for 2021 in a bid to embark on a healthier new-year-new-me type of lifestyle, throw those resolutions out the window. There's a new cake in town, and it's one you'll definitely want to sink your teeth into.
Popular pastry and dessert cafe Lady M is kicking off the year with a tempting treat in the form of a new seasonal cake. A chocolate mousse cake is already an indulgent dessert, but what if said cake is infused with generous amounts of whisky?
Yes, that's right – you can now have your cake and whisky too. Lady M's new Whisky Dark Chocolate Mousse is infused with The Macallan Double Cask 12 Years Old, slated for retail from Jan 7 through February.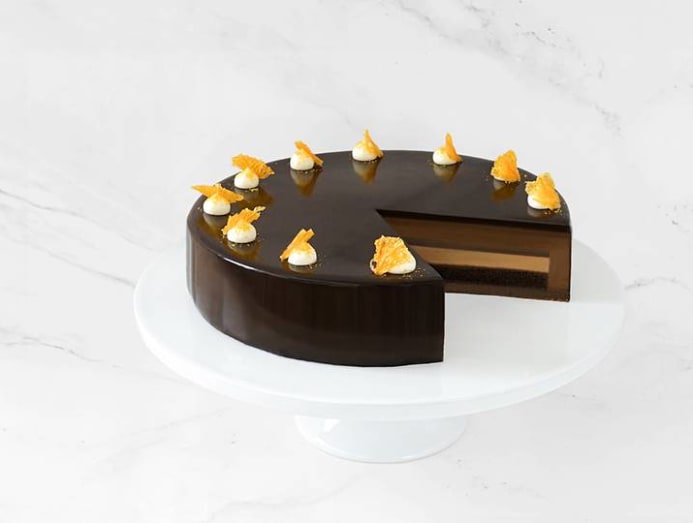 While it is not uncommon for Lady M to feature alcohol in its cakes – it launched a Champagne Mille Crepe layered with strawberry accented pastry cream with a crown of champagne gelee for 2019's holiday season – this is the first time it has chosen to collaborate solely with an alcohol brand.
"We chose The Macallan because their dedication to the mastery of wood and spirit results in a distinctive and quality whisky. This parallels Lady M in that we focus on the highest quality ingredients and fine-tuned techniques to create luxurious, handmade cakes," explained Ken Romaniszyn, founder and CEO of Lady M.
The Macallan Double Cask 12 Years Old was chosen for its distinctive, warm character and the delicate and indulgent flavours of American oak that lent itself well to a decadent, layered chocolate cake, Lady M said in a press release.
For true whisky lovers, you'll discover notes of honey, citrus and ginger, while creamy butterscotch and hints of candied citrus and vanilla linger on the nose.
The cake is constructed with two layers of dark chocolate and milk chocolate whisky mousse, separated by a film of whisky jelly with orange zest, set over a moist chocolate sponge base and crunchy dark chocolate feuilletine. The cake is then covered in a dark chocolate glaze, crowned with dehydrated orange slices.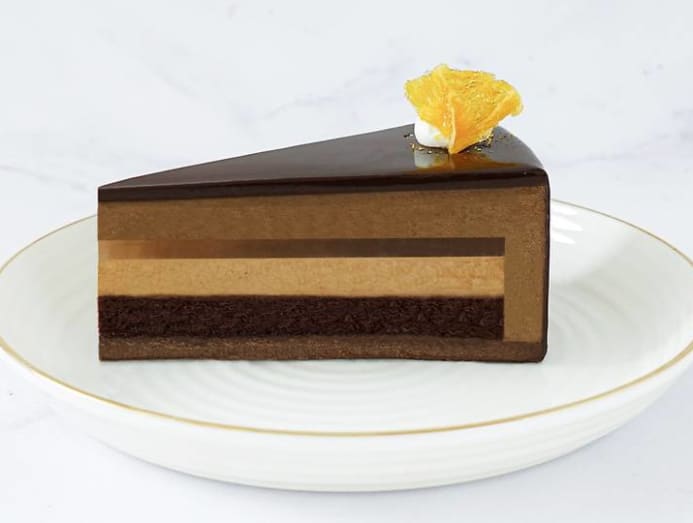 Now that's a cake worth breaking new year resolutions for. And if guilt starts to creep in, just remember that we all deserve a treat after the disaster that was the year 2020.
Lady M's Whisky Dark Chocolate Mousse is available for dine-in and retail (S$18 by the slice; S$180 for a nine-inch whole cake) across all five Lady M cafes in Singapore, as well as online at S$170 for a nine-inch whole cake, with island-wide delivery, from Jan 7 to Feb 28